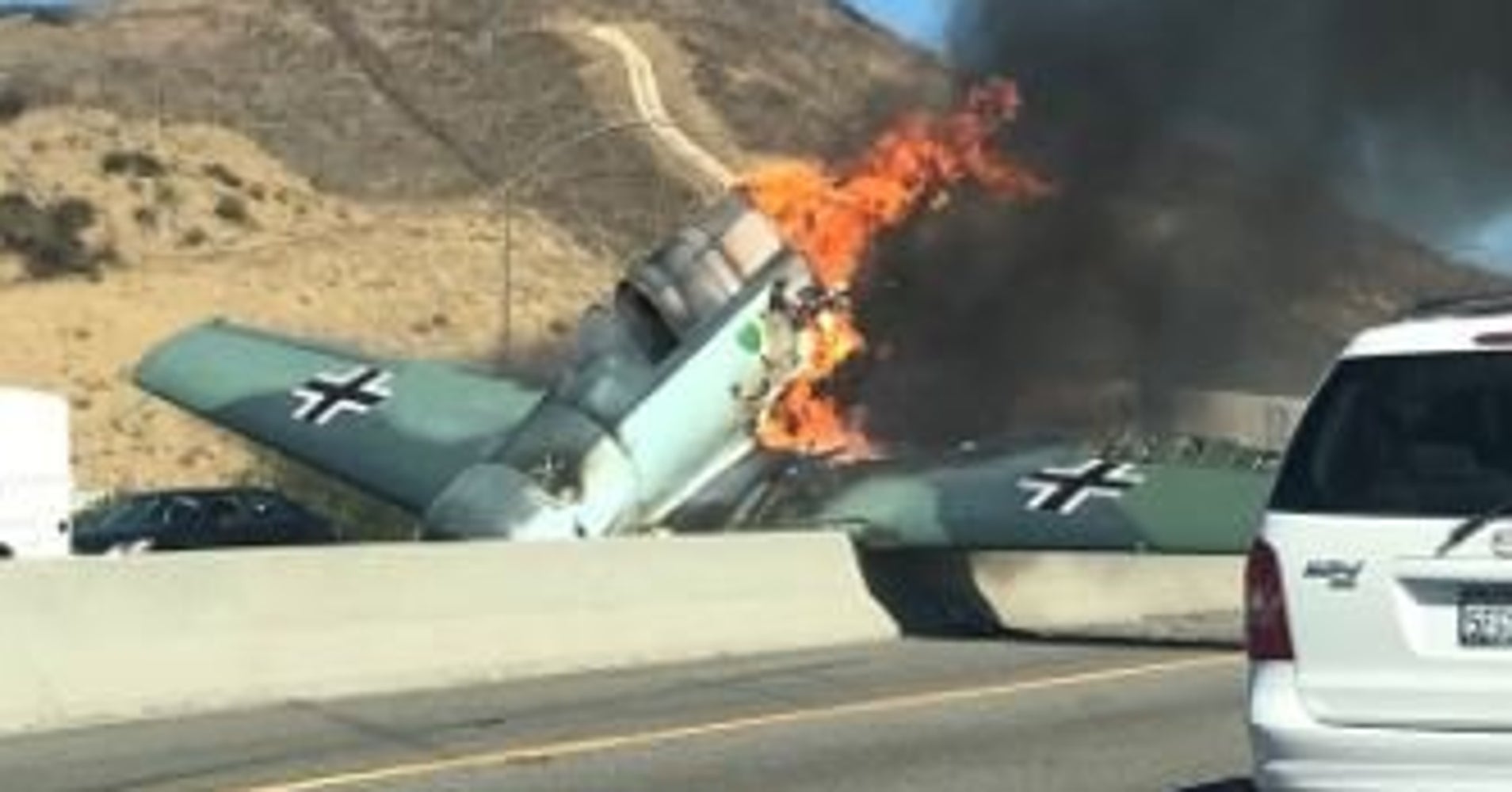 A vintage aircraft with some of the markings of Nazi Germany Luftwaffe crashed on the 101 highway in Agoura Hills, California on Tuesday and broke into flames.
Despite the use of Luftwaffe's black and white cross, the planet was not a WWII aircraft from Germany but rather a vintage aircraft from North American AT-6 / SNJ. The aircraft belonged to the Condor Squadron, an ideal organization flying other World War II plans over parades, celebrations, memorials and mock dogfights.
Chris Rushing, president of the Condor Squadron, told the Los Angeles Times that the planet had "disastrous failure" "
" Thank God, he's okay and no one was injured on the ground, "said Rushing.
Observers on social media cracked jokes about the potential metaphor, possibly a mask hole or maybe just a glitch in the matrix: