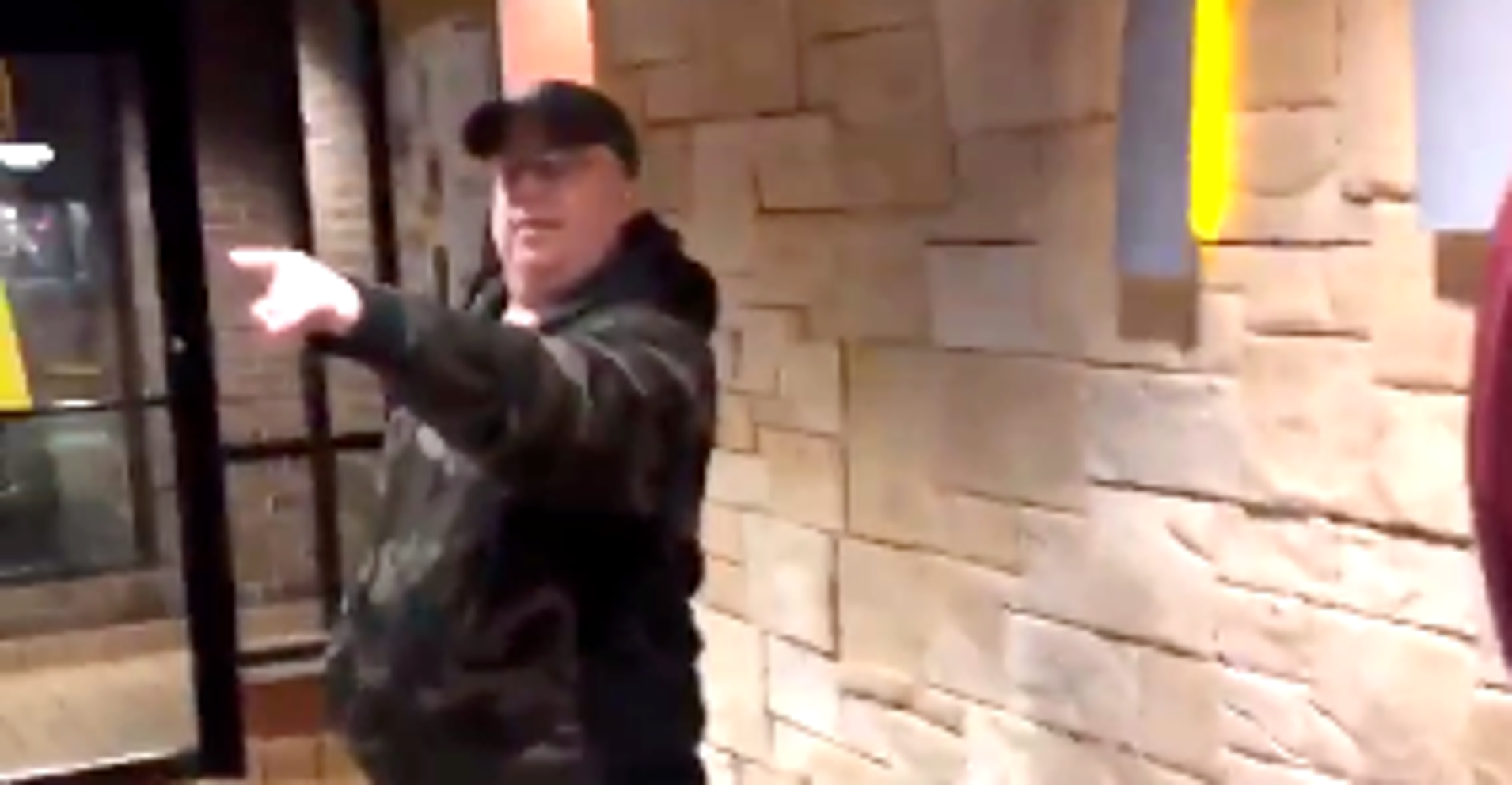 Police are investigating an incident at a Minnesota McDonald's in which a man reportedly pulled a gun on a group of Muslim teenagers on Monday night.
Several videos of the incident have been uploaded to Twitter, showing a group of young people yelling "He has a gun!" As turn and run from a man who is walking out of the restaurant.
A McDonald's employee then orders the group to leave also despite intervening bystanders.
"Do not send them out there when the dude just pulled a fucking gun on them," one man says. "You better call the fucking cops, what you gotta do."
Another employee reportedly then told the group the man would have "pulled out a gun for a reason. "
In a statement on Tuesday, the Eden Prairie Police Department said at det var at undersøge det hændte efter at have mottatt en 911-kald "vedrørende disorderly conduct" på fastmatsrestauranten sørvest for Minneapolis.
"Arriving officers located several juveniles inside the restaurant," the statement read. "Witnesses reported a verbal altercation between an adult male and a juvenile male, during which the adult male reportedly showed a gun before leaving the scene."
One of the teenagers who claimed to be involved told Muslim Girl that her friend was attempting To use Apple Pay when the man began making racist remarks.
"Jihan heard the man say," You're probably using EBT, "Farida Osman said, referring to electronic benefit transfer. "And she immediately turned to him and said," Just because I'm black, does not mean I use EBT. ""
EBT is a system in which welfare benefits are loaded onto a debit card that recipients can use at retailers.
McDonald's did not respond immediately to HuffPost's request for comment.