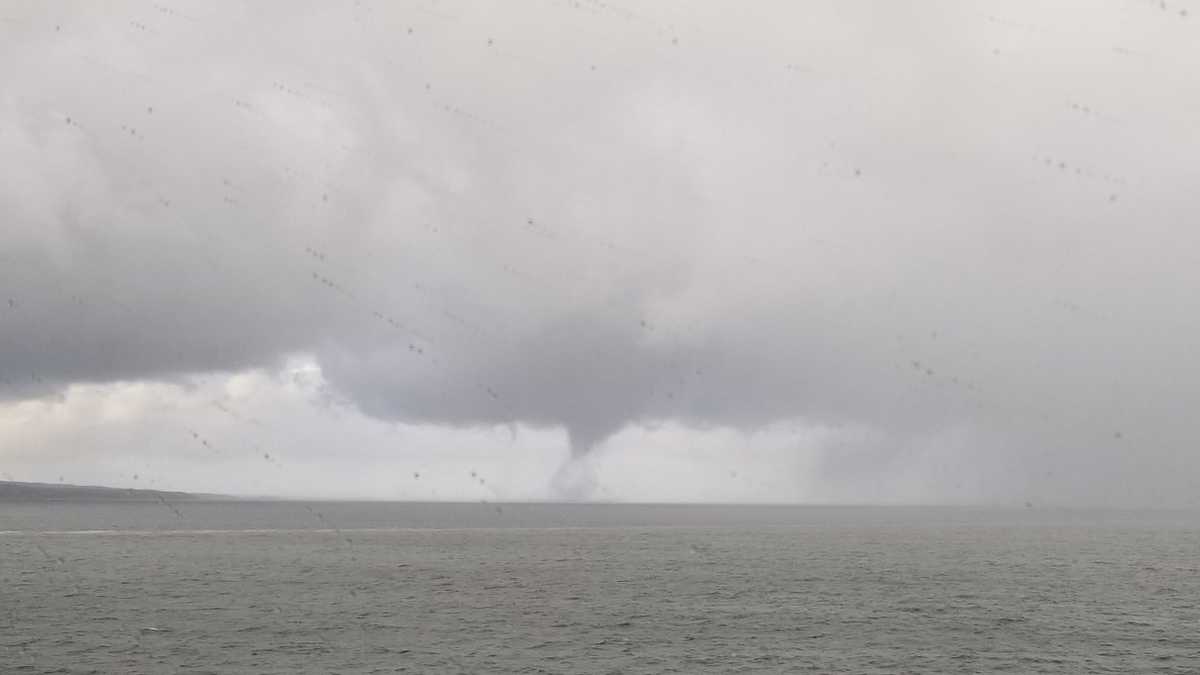 DUKES COUNTY, Mass. –
Showers are lingering on Cape Cod after severe weather hit parts of Barnstable County Monday morning.
Personnel aboard the M / V Island Home spotted a waterspout near Woods Hole at 9:50 a.m. A wind gust of 65 mph was recorded in the area, while a gust of 42 mph was recorded in Marston Mills.
The storm also downed trees in Falmouth and brought minor flooding to Sandwich.
The National Weather Service issued a tornado warning for Dukes and Barnstable Counties, which has now expired.
A severe thunderstorm warning was also
Falmouth Public Schools moved all students to interior, ground level areas of school buildings, 19659012] WCVB TV " title="" data-src="https://kubrick.htvapps.com/htv-prod-media.s3.amazonaws.com/images/resized-20181029-095833-1540822165.jpeg?crop=1xw:1xh;center,top&resize=660:*" src="data:image/gif;base64,R0lGODlhAQABAIAAAAAAAP///yH5BAEAAAAALAAAAAABAAEAAAIBRAA7″/>