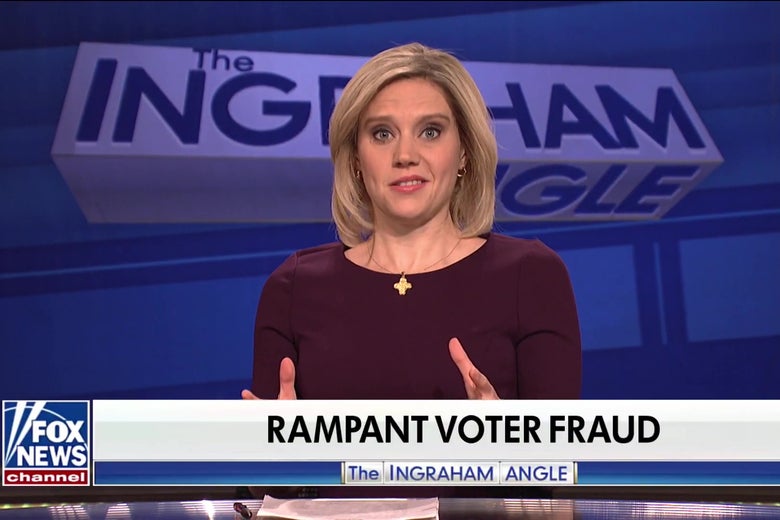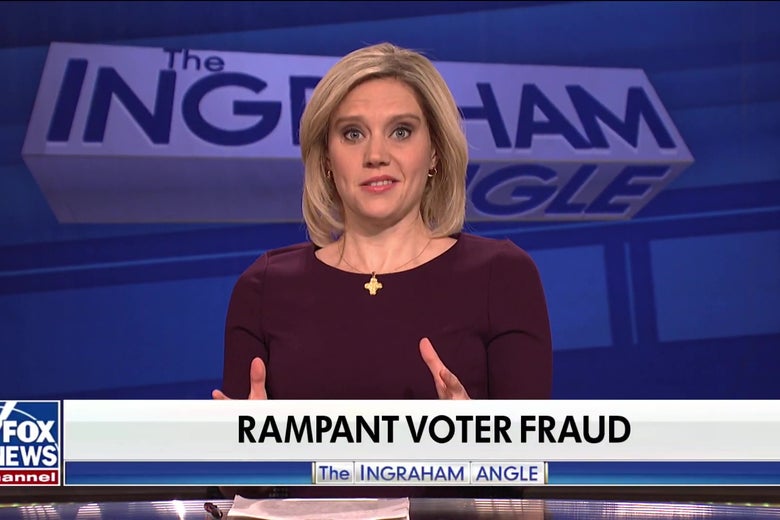 It's snowing!
NBC
Saturday Night Live returned to familiar ground for this week's cold open, when Kate McKinnon happened to Fox News host Laura Ingraham for the second time in a month. Usually, when SNL replicates the appearance of a news show, it's just a joke about joke about politicians. With some noteworthy exceptions, such as McLaughlin Group the actual show is not the target of the sketch. But Ingraham is so dramatically terrible that her show has examined from subject to subject, and this week Kate McKinnon performed a whole episode of The Ingraham Angle complete with an initial editorial monologist, a segment with Jeanine Pirro, and interviews with Mark Zuckerberg, Marcia Fudge and "the self-proclaimed" Vape God "," Tom Scibelli:
Like any show where different segments address different topics – SNL for example-McKinnon's version of Ingraham Angle has upside down. (This puts it well before the actual Ingraham Angle, down all the way down.) The highlight is the initial monologue of voter fraud, which gives a quick primer in how Fox News floats poisonous ideas while maintaining credible deniability:
Davidson's segment dovetails handsome with SNL 's joking jokes about Ingraham's remaining advertisers: A performance that offers "Vape God" probably will not last for much longer. In the non- SNL world, unfortunately Ingraham Angle makes great ratings, Vape God or no Vape God. What a joke.