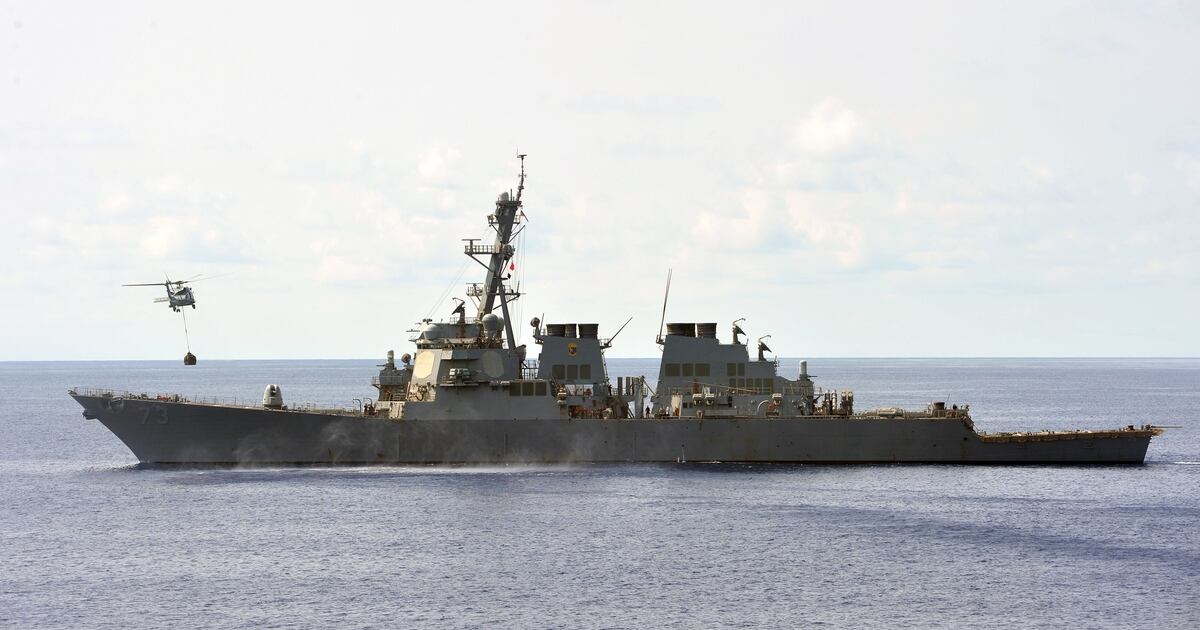 Video has emerged showing just how close a U.S. warship got to its Chinese counterpart in the contested waters of the South China Sea in late September.
"They were positioning in to close on our port side, were trying to push us out of the way" an American sailor – believed to
A couple of the Decatur's sailors appear to stand near the bow of the ship in the roughly minute-long video.
While the Pentagon has declined to share the footage with the public, US Navy officials on Monday confirmed the authenticity of the Morning Post's video.
The incident occurred about 8:30 a.m. local time on sept. 30 near contested reefs that are occupied by Chinese troops but also claimed by Vietnam, Taiwan and the Philippines.
In the video obtained by the Morning Post, staff on the Decatur's bridge can be heard transmitting coordinates and circumstances as the Chinese ship moves
"You are on (sic) dangerous course. "If you do not change course your (sic) will suffer consequences," a crew member of the Chinese warship appeared to say, according to the Morning Post, which cited a transcript it obtained.
The newspaper reported that a crew member Aboard the Decatur responded, "We are conducting innocent passage."
The Decatur had been conducting a freedom of navigation operation, or "FONOP," near the reefs shortly before the Chinese warship intercepted it.
"US Navy ships and aircraft operate routinely throughout the Indo-Pacific, including in the South China Sea, "U.S. Pacific Fleet spokesman Cmdr. Nate Christensen said after the incident. "As we have for decades, our forces will continue to fly, sail and operate anywhere international law allows."
Beijing has steadily fortified seven islands or reefs, loading them with military bases, airfields and weapons systems, while several neighboring governments have persisted with their territorial claims.
Rich in fish, oil and natural gas, the South China Sea is also bisected by commercial shipping routes that carry trillions of dollars in cargo annually.