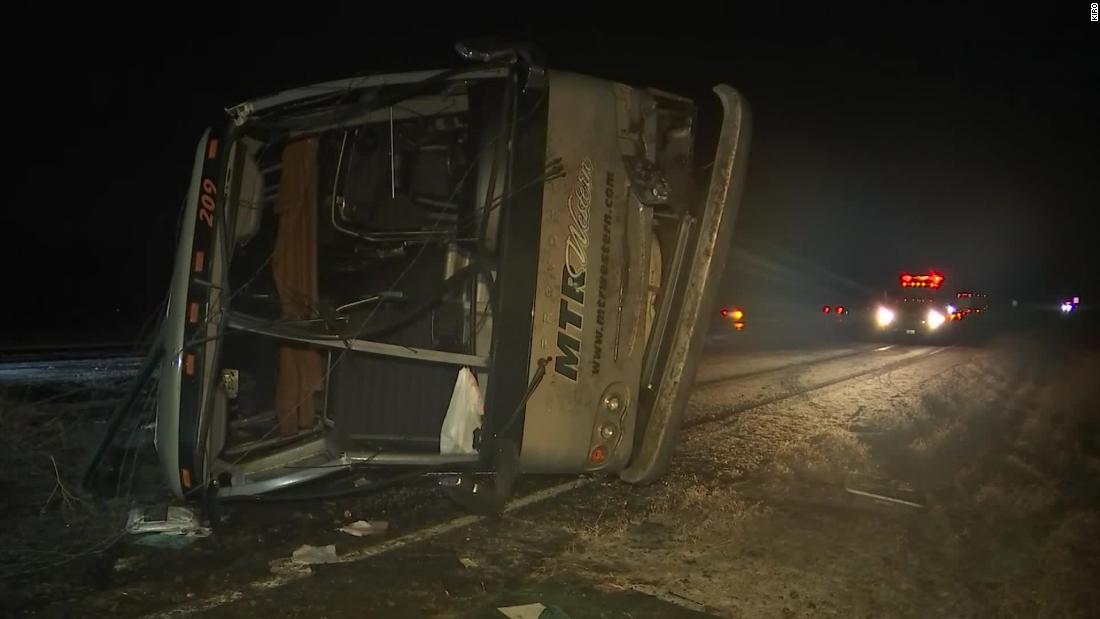 Husky Marching Band travels in a caravan with six buses to Pullman, Washington, for Friday's Apple Cup – the annual college football game between the University of Washington and Washington State – when a bus rolled over on an ice covered stretch of Interstate 90, Trooper John Bryant.
About 40 of the 56 people on the bus were taken to a local hospital after suffering injuries that were not serious, Bryant said.
"The injured reported were cuts, complaints about general pain and back pain, but the injuries are not considered critical," said Victor Balta, a spokesman in Washington, in a statement.
"The University does everything to ensure the health and safety of health and safety and to get them safely back on their trip to Pullman."
The rest of the passengers were taken to a local primary school and evaluated by Grant County assistance workers.
The crash occurred at 5:36 pm. Local time near George, a city 120 miles southeast of Seattle.