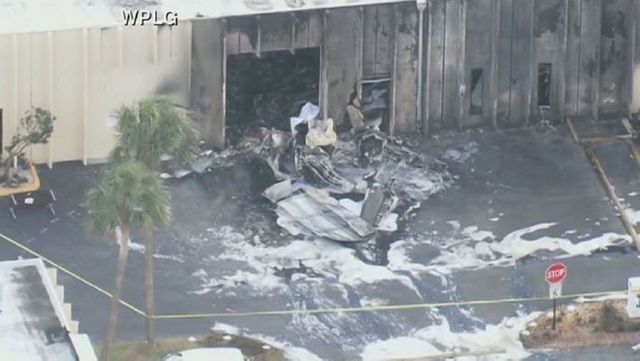 FORT LAUDERDALE, Fla. – Two people were killed after a small plane crashed into a warehouse in Fort Lauderdale and kicked a fire.
Two people killed in the crash of Fort Lauderdale
Planschack in a building containing children's therapy centers
Teachers and children inside the building at the time of the crash
The crash occurred on Saturday afternoon near the Fort Lauderdale Executive Airport.
The two people were killed, the pilot and a passenger in a Cessna 335.
Heavy flames came from the building shortly after the crash, but firemen could take them in control
The plane crashed into a building containing a child therapy center with autism. Eight teachers and five children were inside the building at the crash, according to the authorities.
One of the teachers was injured when she led the children from the building. None of the children were injured.
No other details were immediately available.

Source link