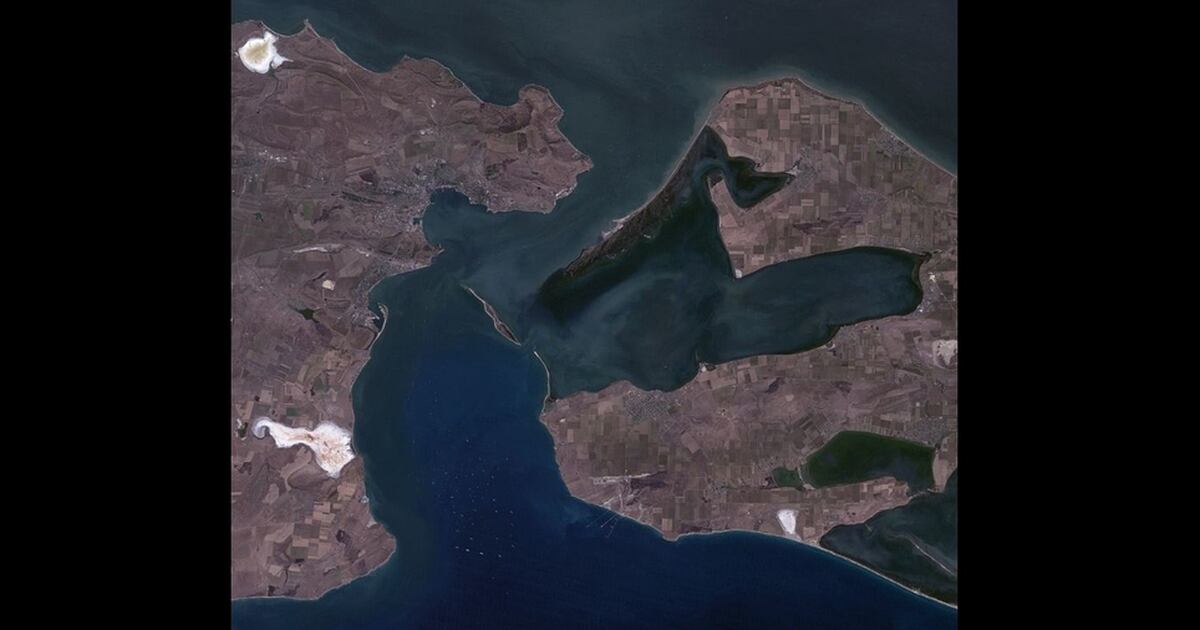 MOSKVA – A Russian coastguard vessel hit a Ukrainian naval boat near the Crimea, which injured the ship's engines and hulls, the Ukrainian Navy said Sunday.
The event took place on Sunday as two Ukrainian navy craft boats and a tugboat crossed from Odessa by the Black Sea to Mariupol in the Azov Sea, via the Kerch stretch, a narrow passage between the Crimea and Russia.
"Russian Coast Guard (…) conducted openly aggressive action against Ukrainian navy vessels" during transit, said the Ukrainian Navy's statement. It said that a Russian coastguard damaged the tugboat engine, hull, railing and lifeboat.
The statement added that Russia had been informed in advance of planned transit.
Russian federal security service (FSB) told Russian news agencies on Sunday that the Ukrainian ships kept their course and violated Russian territorial waters, which were temporarily closed.
"The goal is clear," says an FSB statement "creating a conflict situation in the region". The statement did not mention that he had hit a Ukrainian tugboat.
The Interfax news agency later reported that Russia has since closed the passage to civil traffic, referring to a local port authority, due to increased security considerations.
Although a treaty from 2003 denotes the Kerch tree and the Azov Sea as shared territorial waters, Russia has asserted greater control over the passage since 201
5.
According to the Ukrainian Navy, "the Occupation Service refuses to guarantee the right to navigation, guaranteed under international agreements." [19659010] (function (d, s, id) {var js, fjs = d.getElementsByTagName (s) [0] about (d.getElementById (id)) returns; js = d.createElement s); js.id = id; js.src = "http://connect.facebook.net/en_US/sdk.js#xfbmlx3d1x26versionx3dv2.9x26appIdx3d859066120771292"; fjs.parentNode.insertBefore (js, FJS)}) (document, "script", "facebook-jssdk"); [19659011] window.fbAsyncInit = function () {FB.init ({appId: "859066120771292", xfbml: true, version: "v2 .6"})}; (function (d, s, id) {var js, fjs = d.getElementsByTagName (s) [0] if (d.getElementById (id)) returns; js = d.createElement); js.id = id; js.src = "http://connect.facebook.net/en_US/sdk.js#xfbmlx3d1x26versionx3dv2.6x26appIdx3d859066120771292"; fjs.parentNode.insertBefore (js, FJS)}) (document, "script", "facebook-jssdk");
Source link