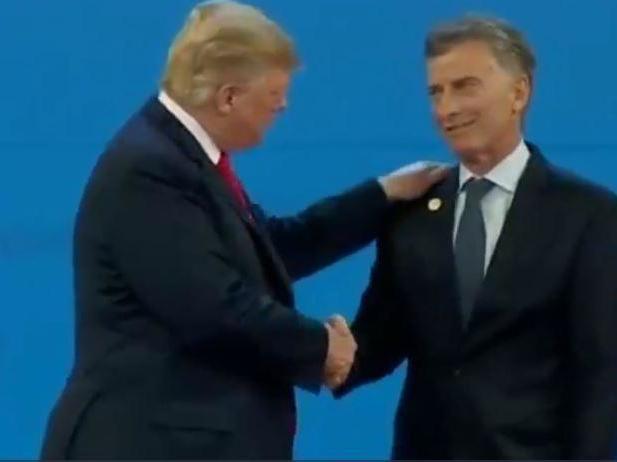 Donald Trump was recorded off camera saying "get me out of here" to an end at the end of the G20 summit in Argentina, as he walked off stage as other world leaders gathered for a photo.
The US president was also scheduled to pose for the final photos, as the meeting in Buenos Aires came to an end after a whirlwind two days.
But footage shows Mr Trump shaking hands with Mauricio Macri, the Argentine president, before fast walking off stage.
Mr Macri, who stretched out a hand after him, appeared confused by the US leader's behavior and was left alone in front of the photographers.
An aide then rushed over the stage after Mr. Trump who, off camera, can be heard saying "Get me out of here."
Support free-thinking journalism and subscribe to Independent Minds

Despite the president's wishes he did eventually return to the stage, two pose for group photos with the other world leaders.
The 72-year-old has previously made awkward blunders during photo opportunities with other dignitaries.
He briefly wandered out of a press event with Benjamin Netanyahu in 2017, only to be backed by staff moments later.