By Ashton Altieri
DENVER (CBS4) – The first of two storms will have lots of snow and wind for the western mountains until Friday.
Accumulation will be limited with this first storm but a winter Weather Advisory has been issued from 3 pm Thursday west of Vail Pass for 3-6 ". Somewhat higher amounts are expected in San Juans Mountain including Telluride, Lake City and Ouray. the Summit County and Winter Park / Estes Park areas should get less than 4 "snow with this first storm.

The tunnel area will remain completely dry by Friday but it will be WINDY. Gusts can exceed 40 km / h within the subway from late thursday night to friday.
Our second storm is much stronger and has the potential to lead to major travel problems in the high country including the roads. The storm will meet very late Friday night and cause snow and wind in the mountains throughout Saturday. A winter storm watch has been issued for 6-12 inches of snow but amounts can easily exceed one foot above the higher peaks and pass. Wind Gusts comes up 50 mph.
It will be noticeably cooler and still quite windy on Saturday. Moisture should be limited, but we can get some light cold rain showers. That's right – rain! At this time, it does not seem cold enough to accumulate snow in Denver. It may be an inch or two along Palmer Divide and at the foot.
Regardless, we wipe out statewide for the big travel day on Sunday. Plan on cool temperatures during the Broncos game at Mile High. At the kickoff we will be close to 40 °.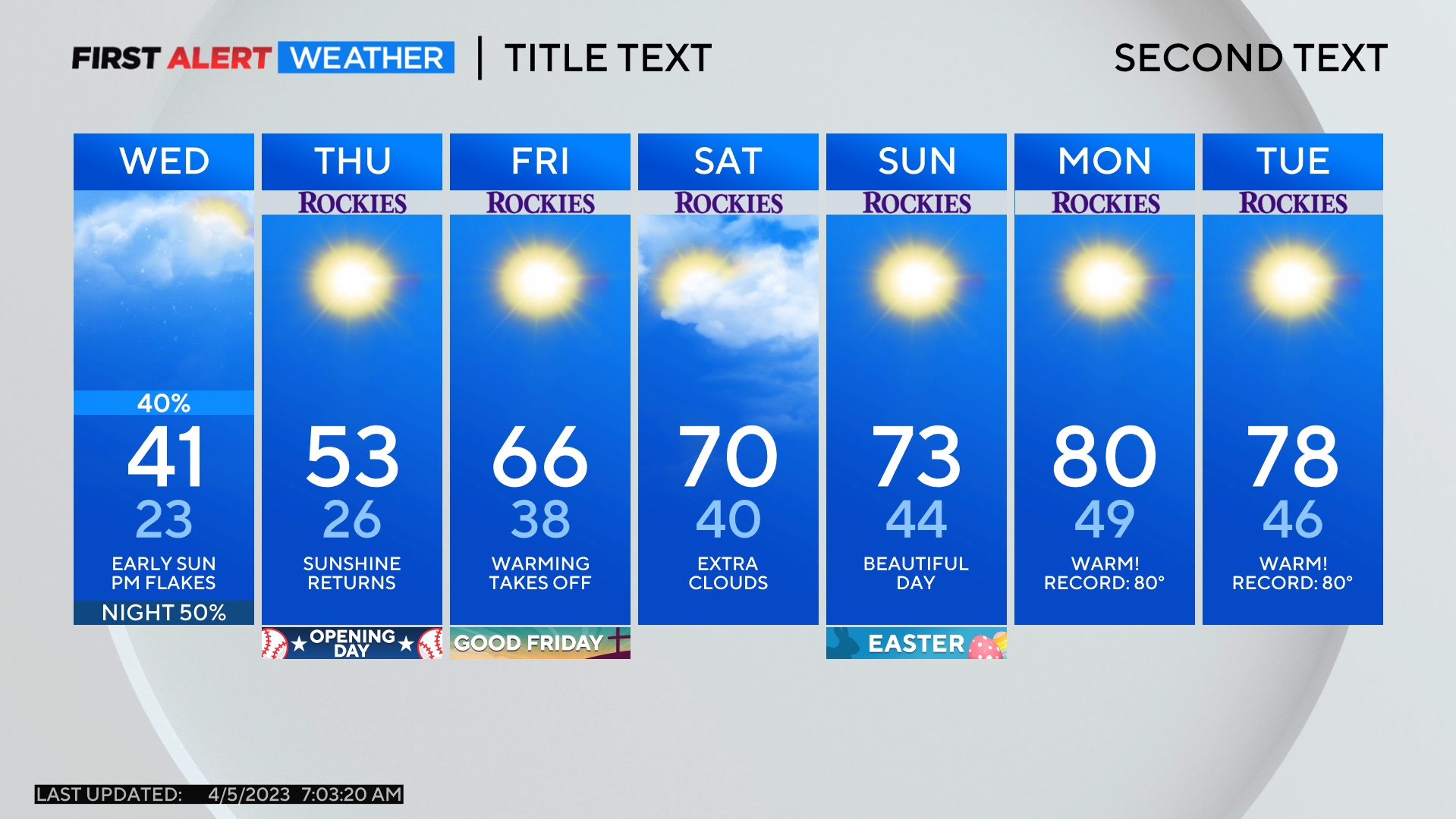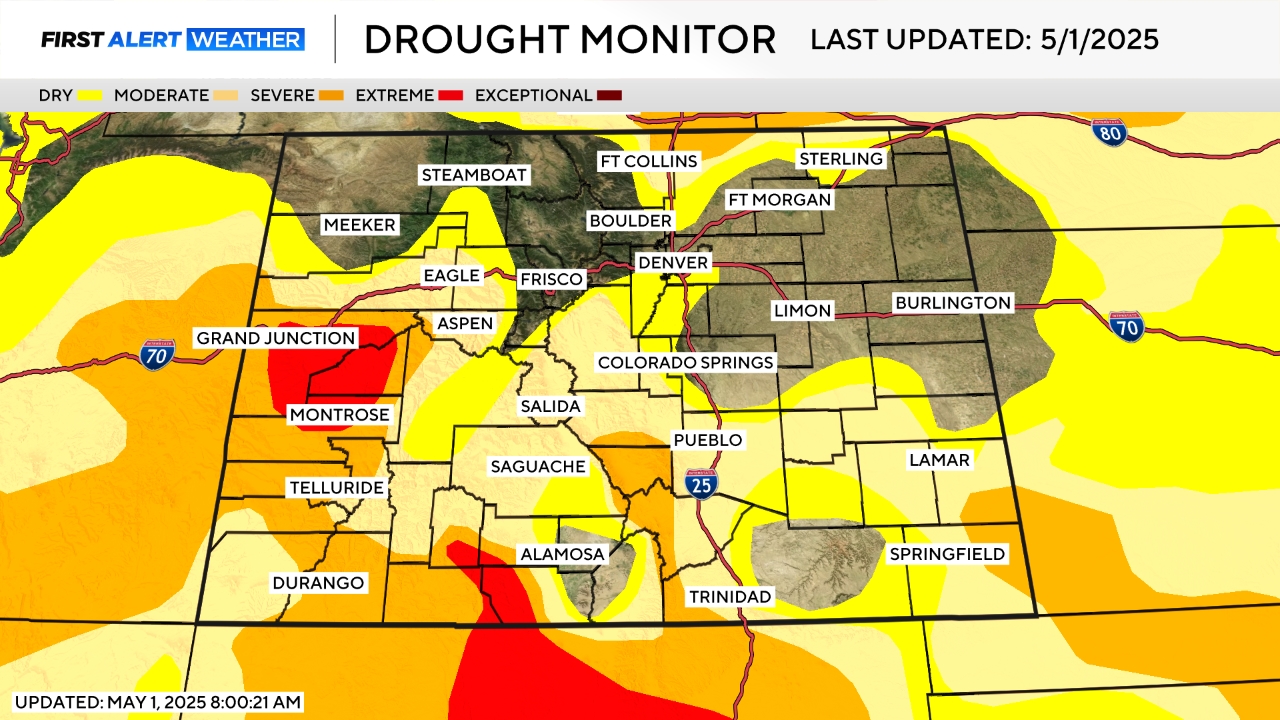 Ashton Altieri is a Certified Broadcast Meteorologist. Watch him on CBS4 Morning News weekdays from 4:30 to 7:00. Connect with Ashton on Facebook and Twitter @ AshtonCBS4 .