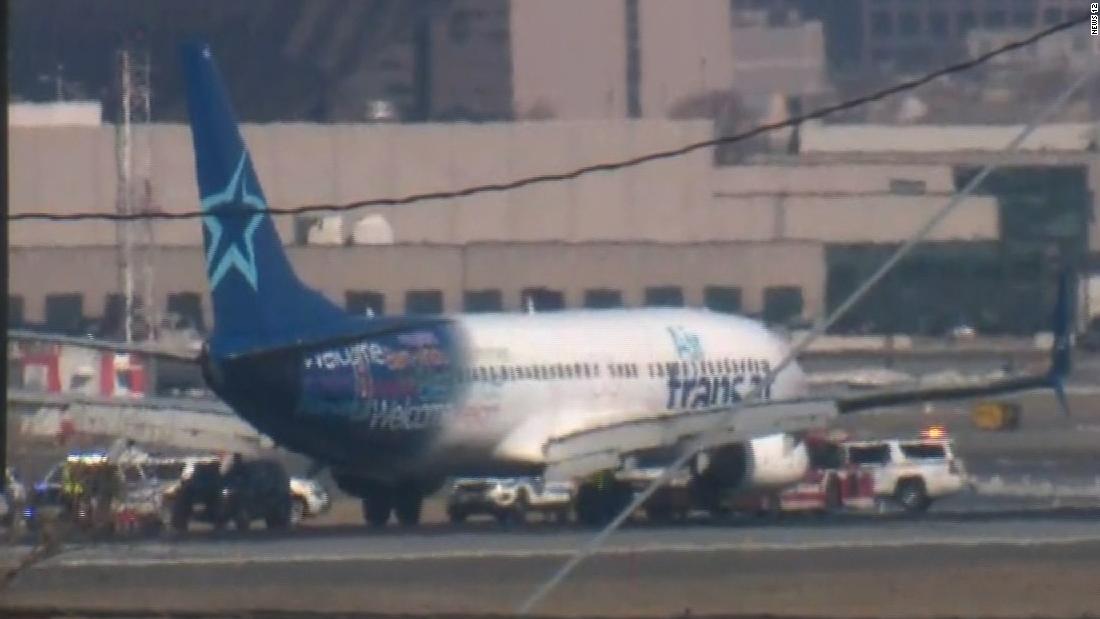 Passengers aboard the Boeing 737 – who flew out of Montreal and were tied to Fort Lauderdale, Florida – were evacuated at the airport's runway via emergency lights, according to FAA spokesman Kathleen Bergen. Airport firefighters responded to the scene.
Steve Coleman, a New York and New Jersey port authority spokesman, told CNN that the pilot of the Air Transat flight requested an emergency landing at 8:20 and said there was smoke in the aircraft.
"The plane landed safely," Coleman said. Passengers "were evacuated on the runway via the gutters and bused to the terminal, where they will be accommodated until the airline can decide what it wants to do with them."
Two minor injuries were reported, he said, but they were not related to the smoke.
The event is under investigation, Coleman added, and the authorities are working to get the aircraft off the track.
An Air Transat statement said, "Our 1
89 passenger safety is our top priority and they were immediately evacuated upon landing."
The Canadian airline said it will send another plan to get passengers to their destination.