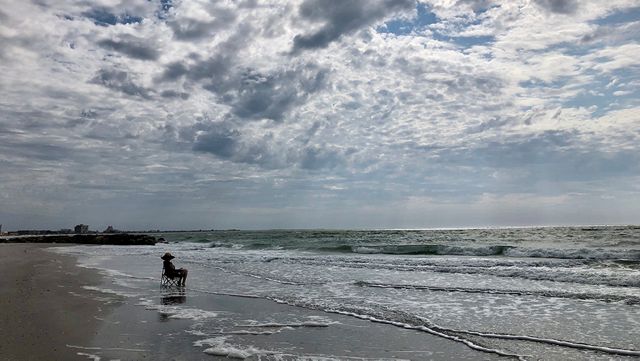 ST. PETERSBURG, Fla. – It will be moldy with wind on the wind and a slight risk of showers.
Temps of the 80s Monday
Partly Cloudy, Chance of showers
Next cold front moved on Tuesday
With low moisture in place, areas with dense fog are expected to Monday morning. 19659006] The sky remains mostly cloudy on Monday with dispersed showers still possible. Highs will be in the lower 80's. It will be our last hot day of the week.
Tuesday is the day when the next cooling front is moved through the area. There will be a chance to shower early in the morning followed by the next blast of colder air Tuesday night.
The speakers will be in the mid 70's Tuesday, followed by drop temperatures on Tuesday night.
The clouds will finish on Wednesdays will be cold with low in the 30's and 40's.
Thursday will be sunny with high in the 60's.
Expect a warming trend even Friday since another chance to rain the next
7-day forecast
We want your photos!
Show us what the weather looks like in your neighborhood. Your photo may end up on Spectrum Bay News 9.
Download Spectrum Bay News 9 app for iOS or Android
Touch "Submit Content" at the bottom of the app menu
Remember to include your name and place