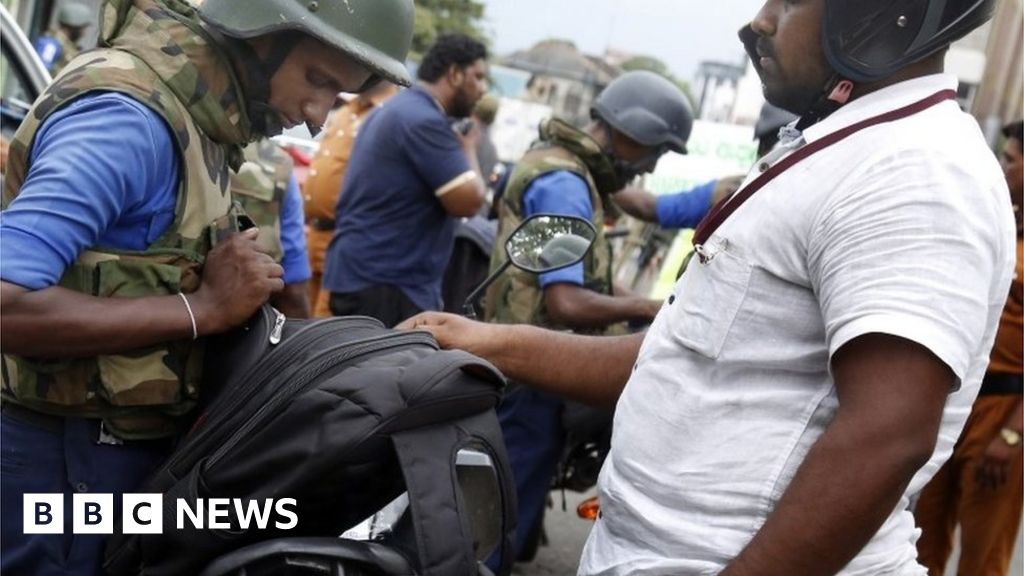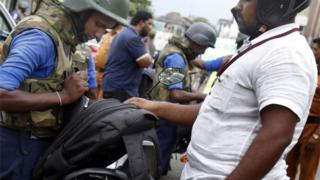 Image copyright
EPA
Captions

Security is close after the attacks

Sri Lanka has revised down the death aid from Sunday blasts by more than 1
00, to "about 253," the health ministry said.
It has become a calculation error.
Suicide bombers hit hotels and churches in the Colombo area and the eastern town of Batticaloa. Hundreds were injured, officials said.
Most of the dead were Sri Lankan, but dozens of foreigners were also accidents, officials said. There were a suspected nine attackers.
Sri Lanka attacks: What we know
Sister of "ringleader" regrets attack
Police have continued to execute raids and have issued photographs of seven people desired in connection with the attacks.
The authorities have blamed a local Islamist extremist group but say that the bombs must have received help outside.
The Islamic state group said it carried out the attacks but left no direct evidence.
In other developments:
Hundreds of Muslims who feared revenge attacks have escaped Negombo, one of the attacks
Sri Lanka's defense secretary announced his resignation on Thursday in response to failures to transmit intelligence [19659017] The country's Catholic Church has announced the abolition of all church services that they are facing persecution.

Many of them in Negombo belong to a minority sect, Ahmadi. Some have protected themselves in a mosque under police protection.

Ahmadi Muslims identify themselves as Muslims and follow the Qur'an, but are considered by many orthodox Muslims as heretics.

Many of those living in Sri Lanka have escaped from persecution elsewhere, including Pakistan.

But since Sunday's attacks, some have reported physical attacks, kicked out by landlords or their homes have been broken into.