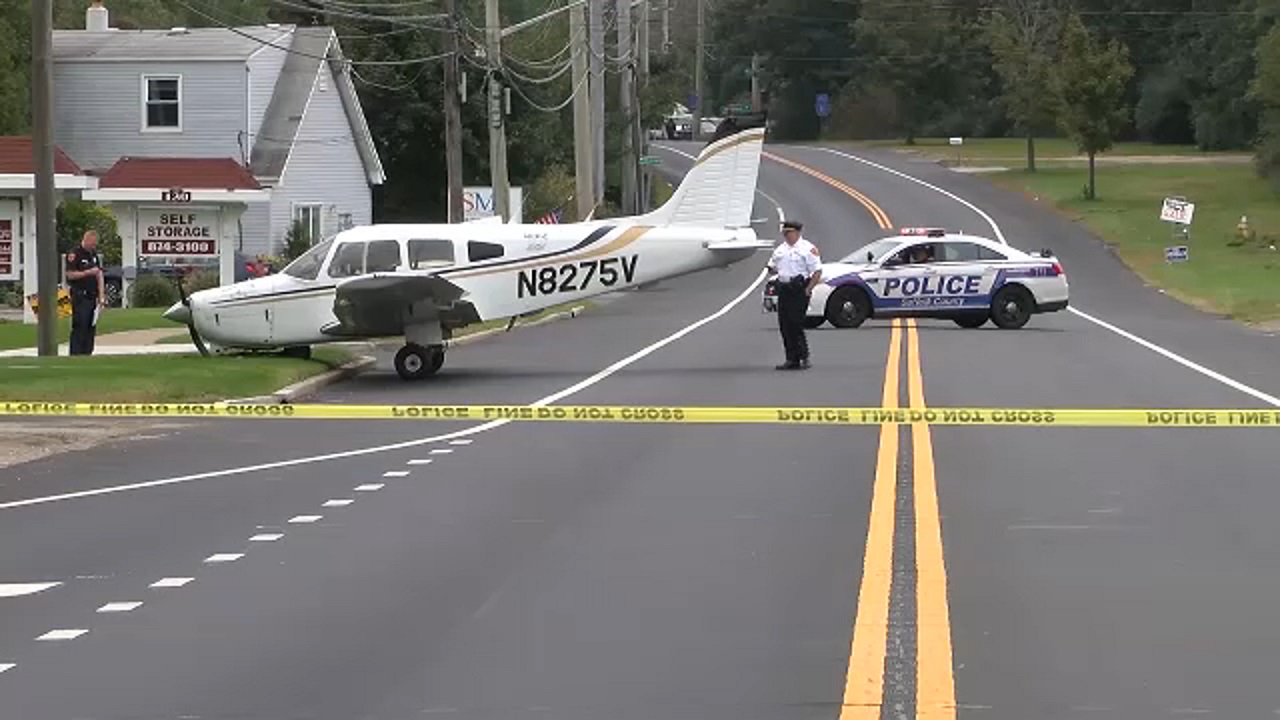 EAST MORICHES, Long Island (WABC) –
A small aircraft landed on a Long Island Road on Saturday after the authorities said it ran off the track at a nearby airfield.
It occurred around 12:30 p.m. at Lufker Airport in East Moriches. Federal Aviation Administration says a Piper PA-28 landed and rolled off the track against the adjacent Montauk Highway, with two people aboard.
Suffolk County Police says that 30-year-old Nedie Seidu from Manhattan moved from Republic Airport to East Farmingdale when he tried to land at Lufker Airport and could not stop the plane on the runway.
The single engine plane crossed Montauk Highway and struck a sign that injured a wing and propeller and then ended.
The aircraft was upright and no one was injured.
Lufker Airport is a small airport, and the Montauk Highway is a two way road through the part of eastern Long Island.
Flyan's Swan Number shows that it is owned by a Long Island flight school and airline. A man who answered his phone refused to comment and hung up.
FAA was called the site to investigate. Montauk Highway closed after the event but has since been reopened.

[The Associated Press contributed to this report.]
&#821
2;——-
* More Long Island News [19659009] * Send Us A New Tip [19659009] * Download the app abc7NY to break news alerts
* Follow us on YouTube
(Copyright © 2018 WABC TV. Reserved.)