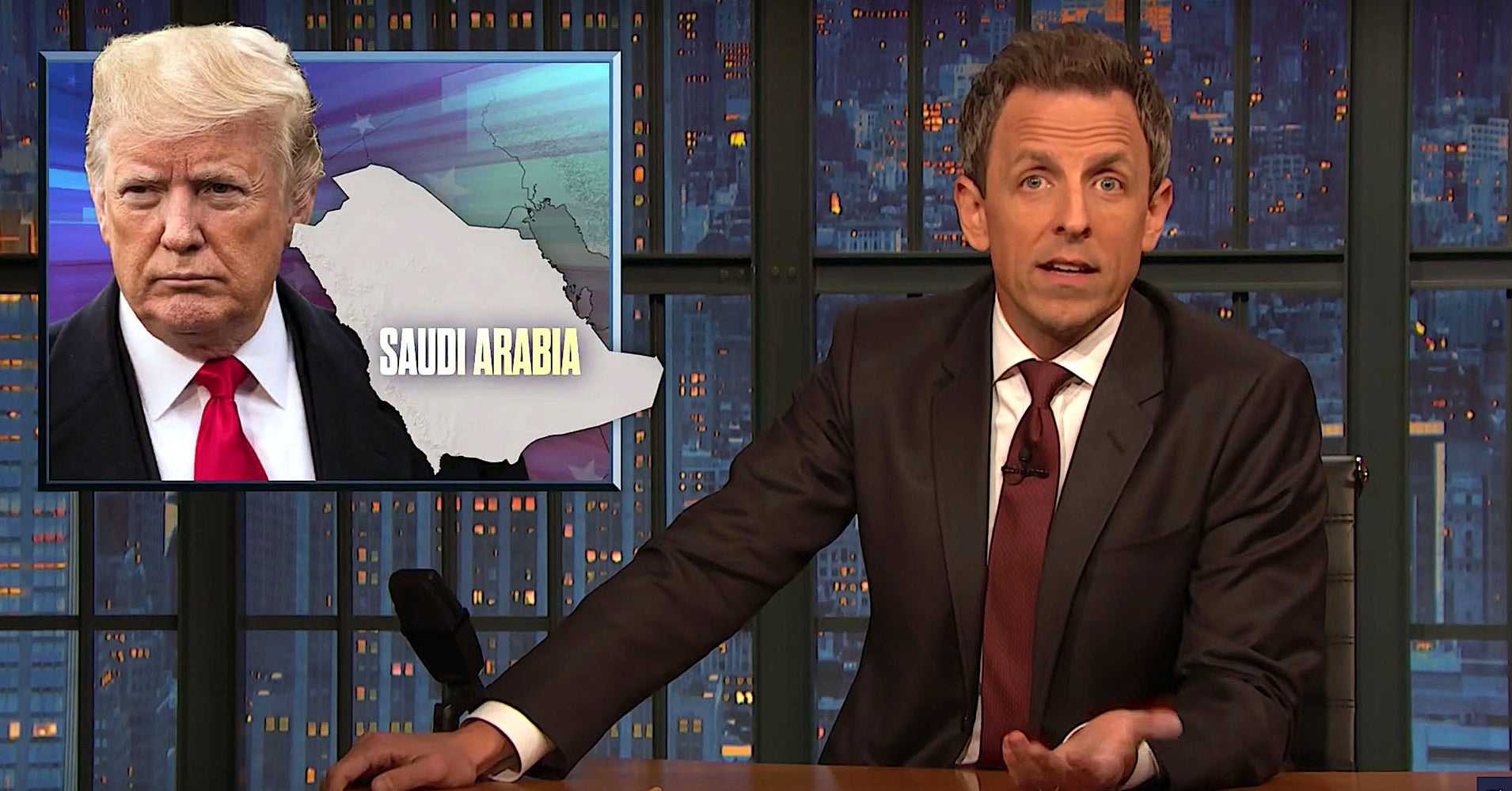 For "Late Night" host Seth Meyers, there's no big mystery about why President Donald Trump is not taking a strong stand on Saudi Arabia's murder of Washington Post columnist and U.S. resident Jamal Khashoggi.
"We know for a fact that Trump has financial ties to Saudi Arabia because he told us," Meyers said before he rolled the video.
On the clips, Trump said:
"I love the saudis Many are in this building. "
" Saudi Arabia and I get along great with all of them. They buy apartments from me. They spend $ 40 million, $ 50 million. Am I supposed to dislike them? I like them very much. "
" I like the Saudis. They are very nice. I make a lot of money with them. They buy all sorts of my stuff. All kinds of toys from Trump. "
Meyers mentioned that when Trump was asked why he was siding with Saudi Arabia, a repressive regime, about his own intelligence agencies, the president said," Because it's America first. "
"No," Meyers said, "that's not America first. That's Saudi Arabia first. "
Check out the video above to see what Meyers said about Trump and loyalty.