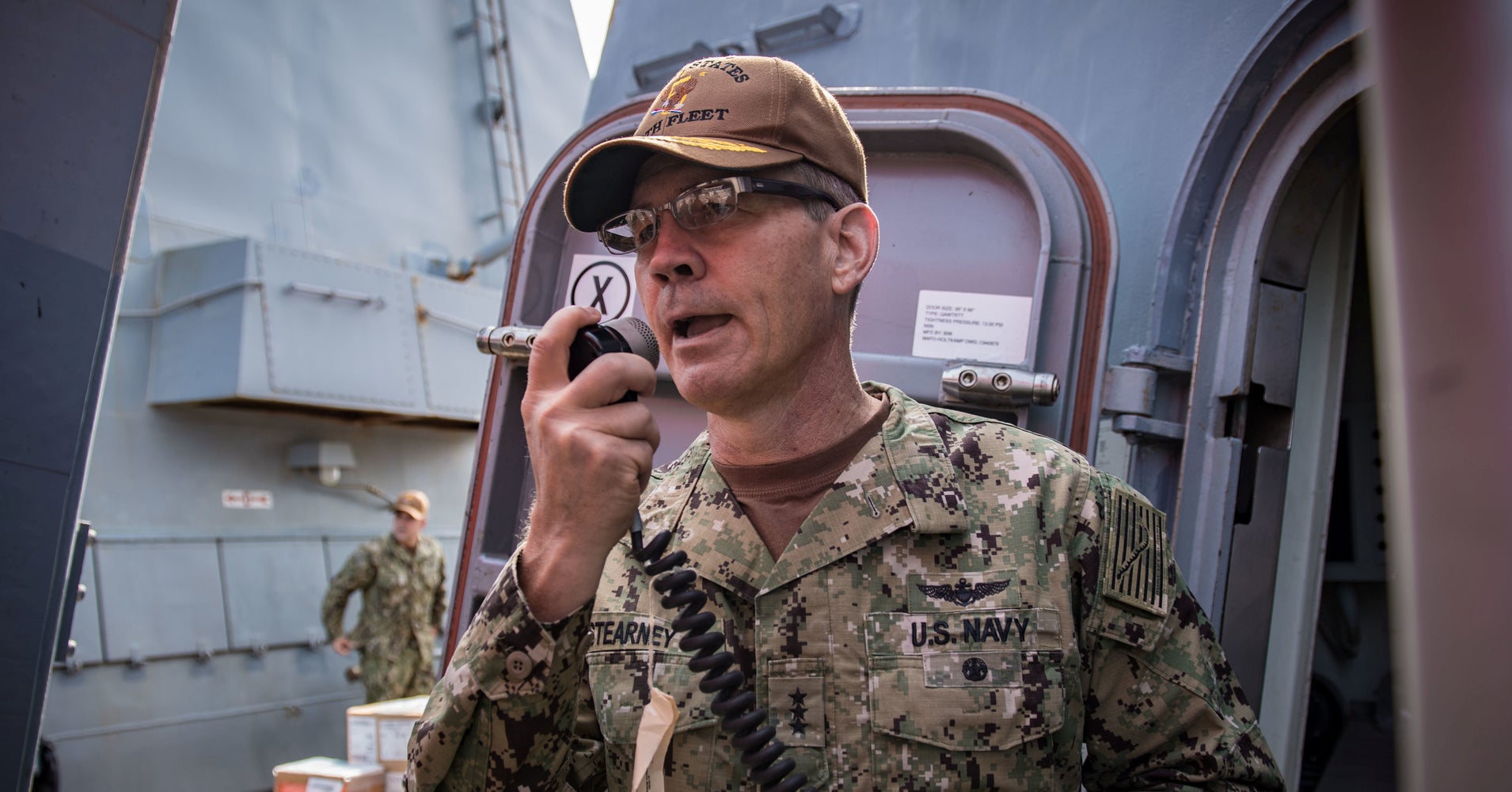 Vice Admiral Scott Stearney, Head of US Navy Operations in the Middle East, was found dead on Saturday at his residence in Bahrain, according to the navy.
Defense Trustee said an investigation had been launched in Stearney's death, but no foul play is suspected. Officials told CBS News that death was treated as an "obvious suicide".
Stearney, as the Navy Times said at 58 at the time of his death, took charge of the Navy's fifth navy and naval power's central command in May. He supervised US Naval Operations in the Middle East and South-West Asia, which includes more than 20,000 US and Allied forces, reported The New York Times.

Handout / Reuters
Vice Admiral Scott Stearney, Commander of the US Naval Forces Central Command, U.S. 5th Fleet and Combined Maritime Forces, pictured in Bahrain on October 24, 2018. Stearney was found dead in his residence in the Gulf of Ireland on Saturday.
ADM. John M. Richardson, chief executive officer, said on a Saturday statement that vice president of the fifth navy, Paul J. Schlise, had assumed command.
"This is devastating news for the Stearney family, for the team in the Fifth Navy and Navy," said Richardson. "Scott Stearney was a decorated seagull warrior. He was a devoted man and dad, and he was a good friend to all of us."
Stearney, an Indian from Chicago, joined Navy 1982 after graduating from the University of Notre Dame, according to his marine biography. A FA-18 fighter who accumulated more than 4500 flight hours, Stearney served as a Top Gun instructor, a Chief Justice of the Joint Task Force 435 in Afghanistan, and Commander of the US Transportation Command, the Strike Force Training, the Atlantic and Navy Warfare Development, including remarkable stints.
If you or someone you need need help, call 1-800-273-8255 for the National Suicide Prevention Lifeline. You can also write text HOME to 741-741 for free, 24-hour support from Crisis Text Line. Outside the United States, please visit the International Suicide Prevention Association for a database of resources.