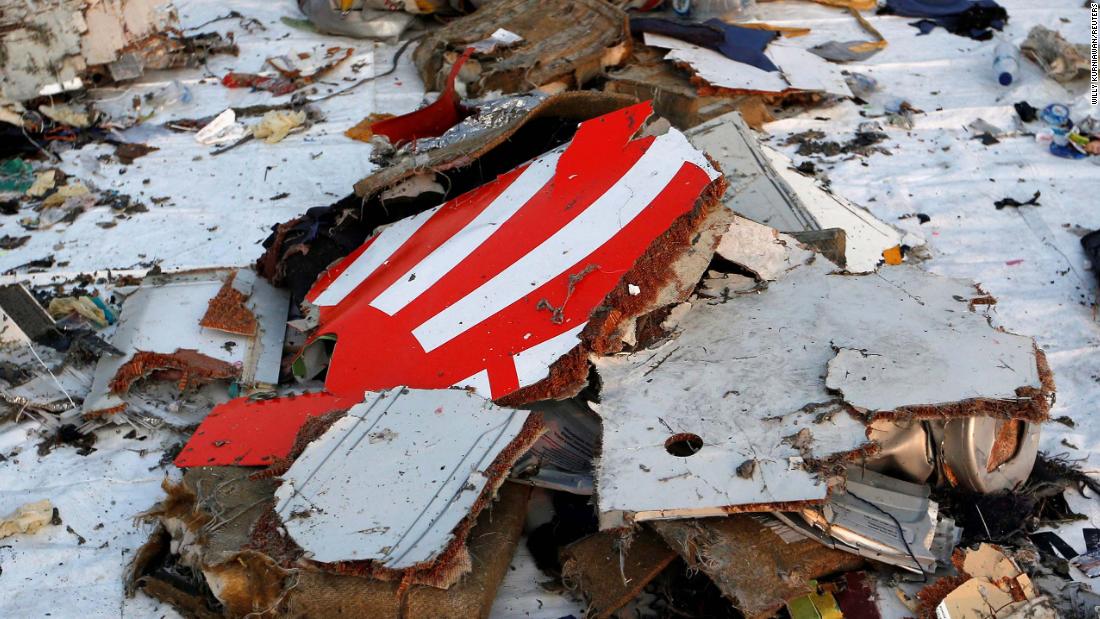 Indonesia's National Transport Safety Committee (NTSC) presented its preliminary results Wednesday, almost a month after the Boeing 737 MAX 8 aircraft crashed into water after a few minutes, killing all 189 people aboard.
According to a two-sided summary document, pilot pilots reported on the aircraft's second-largest flight from Denpasar to Jakarta, noting that the instruments showed incorrect readings from the AoA sensors.
AoA sensors send information to the planet's computers about the angle of the planet's nose relative to the upcoming air to determine if the plane is to be installed.
The report said the plane "automatically trimmed" on the previous flight &#821
1; that is, the computer adjusted the aircraft's attitude – so the pilots switched to manual trim and because their safety checklists did not recommend an emergency landing, they continued to Jakarta.
Further May maintenance on the AoA sensor was performed in Jakarta before the Flight 610 start next morning. After the flight started, the instruments recorded a significant deviation at the aircraft's angle – as much as 20 degrees.
Within 90 seconds of starting, the fellow pilot asked the flight control to confirm flight speed and height. Thirty seconds later, he reported that they had experienced a "flight control problem", the report added.
After the aircraft flaps retracted after starting, the automatic trim problem noted on last night's flight returned until the flight manufacturer stopped recording when the plan crashed.
As part of the ongoing investigation, the incorrect AoA sensor will undergo further testing, told NTSC. It plans to complete its report within 12 months.
Searching for the voice burner
In response to the report, Boeing said it was "deeply saddened" by the loss of the Lion Air flight – but retained the 737 MAX 8 "as safe as any aircraft that ever flown the skis."
Most data from the preliminary report were obtained from the flight data recorder (FDR) drawn from the bottom of the ocean on November 1st.
However, investigators are still looking for the cockpit flight, believed to be buried in thick clay on the seabed. The data recorder, if found, will reveal more about the pilot's final efforts to control the flight and how they differed from the pilots on the previous flight.
"We have to know what was the pilot discussion during the flight. What was the problem of CVR's why the difference in action is what we need to find. Currently, I do not have the answer," says Captain Nurcahyo Utomo, NTSC's