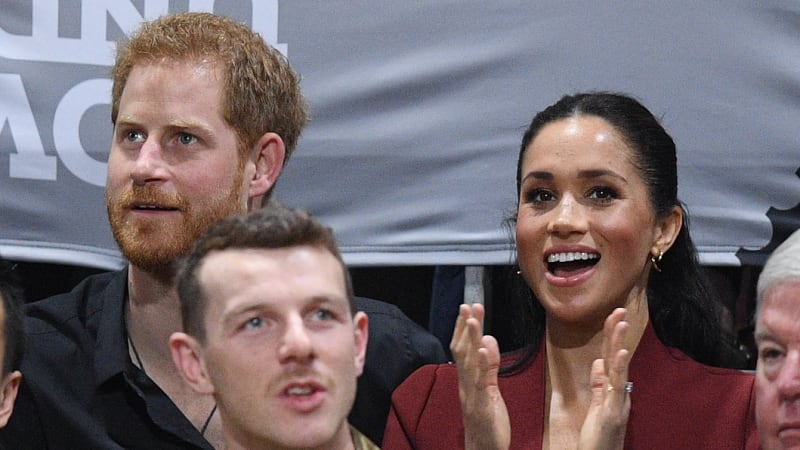 The Duke and Duchess of Sussex joined British football star David Beckham and his son Romeo, and Australian Prime Minister Scott Morrison, courtside for the final event of the Sydney 2018 Invictus Games.
But instead of joining the Prime Minister, Defense Minister Christopher Pyne and the Beckhams in the VIP area, the young royal couple instead chose to sit on the other side of court, along with military men and women in uniform, to watch the wheelchair basketball finals.
Prince Harry and Meghan watch the wheelchair basketball. Credit: AAP
Surrounded by servicemen and women in army camouflage fatigues, the crowd roared in support of the servicemen, many
The Duchess of Sussex enthusiastically cheered her fellow Americans on a 29 to 17 victory over the Netherlands.
Wearing a mother roon top, black pants and stiletto heels, she clapped enthusiastically and joined the chanting "USA" for the victors in the nail-biting final. Prince Harry wore a polo shirt with the Invictus logo and stone colored pants.