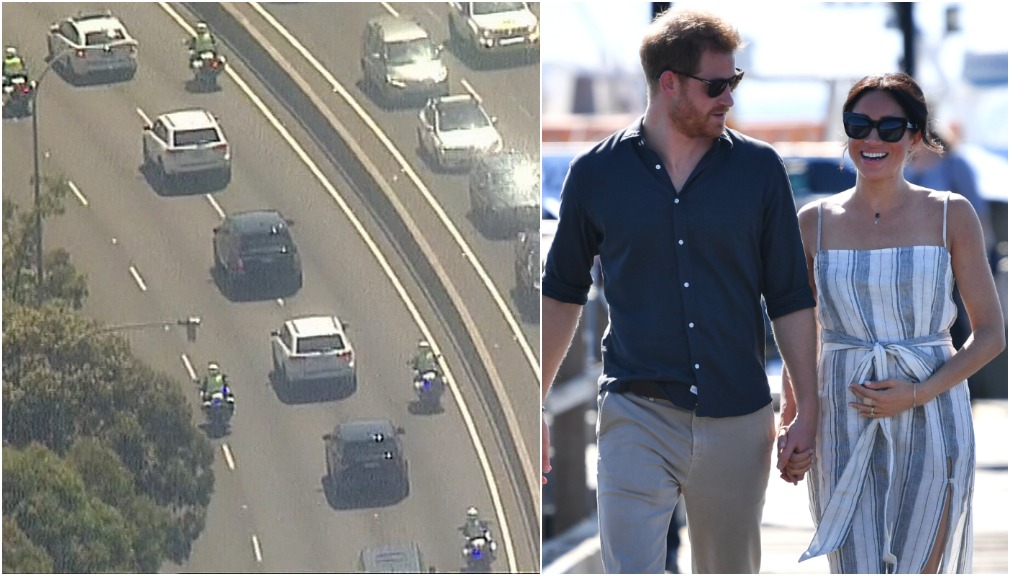 Welcome to our live coverage of Day 12 of Meghan and Harry's
tour of Australia and the South Pacific.
The Duke and Duchess of Sussex will wake up in Sydney this
morgen før du spenderer dagen på events for Invictus Games.
That includes attending the wheelchair basketball final this
afternoon.
The pair will then go to the Closing Ceremony, with Harry
scheduled to address the crowd.
Last night Meghan and Harry attended the Geographic Society
Awards dinner in Sydney, presenting awards to worthy winners.
The Duchess was stunning in an Oscar de la Renta tulle
dress.