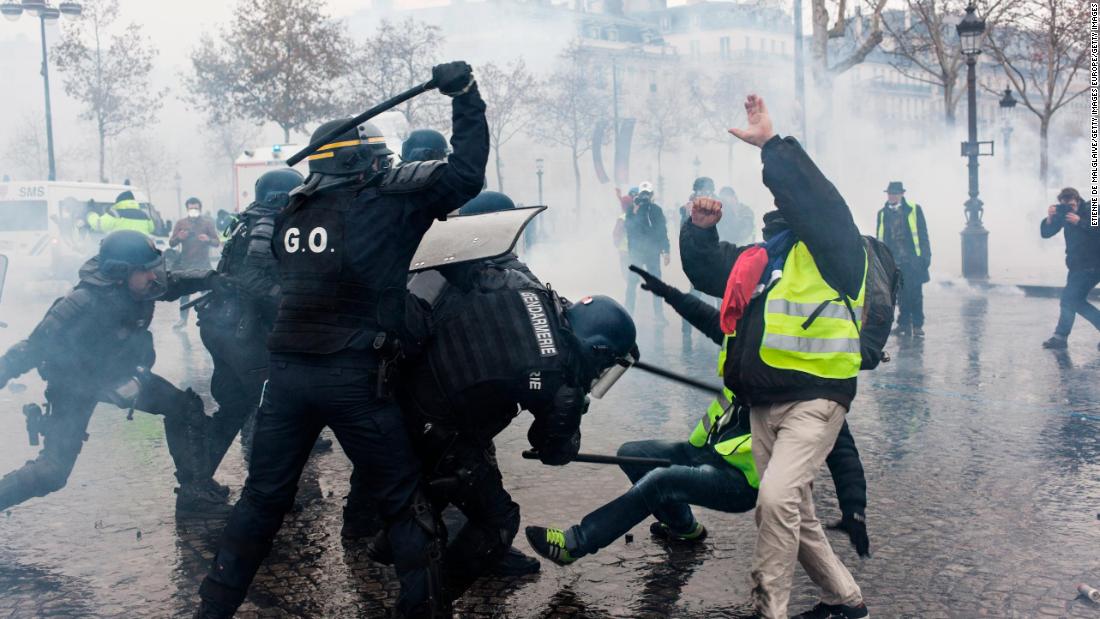 According to CNN affiliate BFMTV, Prime Minister Edouard Philippe will announce a moratorium on Tuesday on fuel price hikes that had been scheduled to come into force on January 1.
The rising cost of gasoline and diesel burned out protests that have since evolved into wider demonstrations against President Emmanuel Macron's government, exposed tensions between the urban elite and rural poor.
The protests take their name from the "yellow vests" or "gilets jaunes" of high visibility that drivers must keep in their vehicles for safety reasons.
Macron had asked political leaders to meet protest organizers this week. But on Monday, two protest leaders Benjamin Cauchy and Jacqueline Moreau drew a meeting with Prime Minister Philippe, scheduled for Tuesday, according to movement spokesman Maxime Nicole.
Philippe canceled a trip to COP24's climate conference in Poland to address the issue that threatened to flame again this coming weekend.
The government is likely to hope that the suspension of the fuel changes will take some heat out of protests, which on Saturday brought about a estimated 36,000 people on the streets of France.
About 400 people arrested after a violent minority turned to the police, throwing projectiles and vandalizing statues.
The city's famous Arc de Triomphe was scraped with slogans in support of the yellow weather movement and others criticized Macron as the "rich" president.
Paris prosecutor Remy Heitz said that among the protesters were people from all over the country who had come down to Paris with the express intention to cause problems.
He added that the authorities would knock hard on those who had walked in the street demonstrations carrying out violent acts.
"There are different profiles but there are definitely profiles of people who have come from provinces across France, of course performing acts of violence, and it is for those people that the criminal answer I say is the strongest."
The cost for diesel has risen 16% this year from an average of 1.24 euros (1.41 dollars) per liter to 1.48 euros ($ 1.69), even hit 1.53 euros in October, according to UFIP, France oil industry federation.