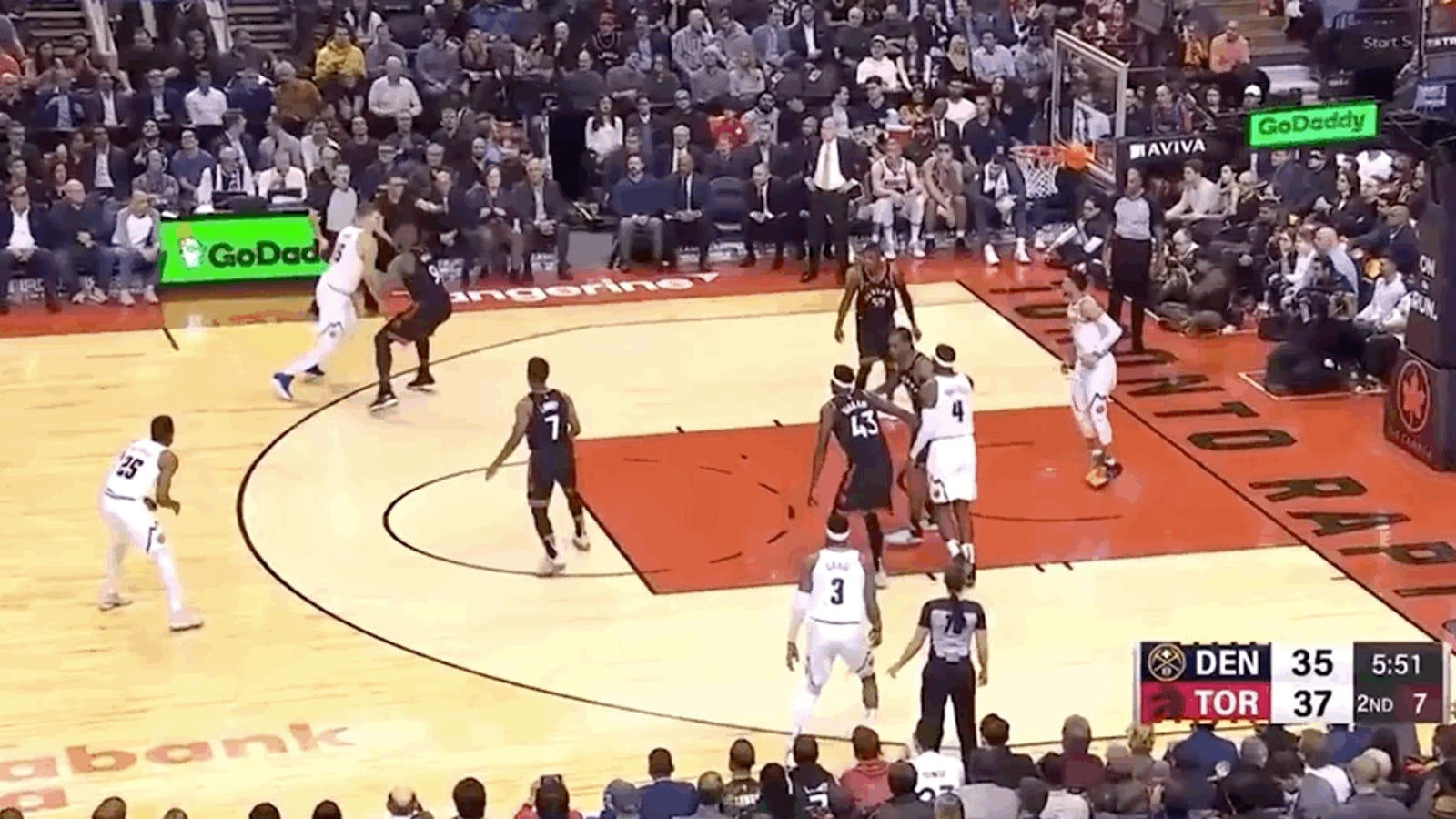 The Nuggets beat the Raptors in Toronto Monday night, by the score of 106-103. This was the East's best team by record against the West's best team at record, and although it did not get the hype of Friday's "Finals preview" matchup, both teams were at full strength, and both teams were rolling, and that made for a lovely and hotly contested basketball game. And Nikola Jokic kicked mouth ass.
Every time I watch Jokic I'm struck again by how incredibly slow he is. He's slow as shit! Feels like the only way you can make it work when you're that slow is with cool-ass basketball moves, and Jokic has so many of those. I would like to draw your attention to the crazy no-look sidearm sling to Jamal Murray in the corner at 2:20, and the one-handed catch and lay-in at 3:53, and the sweet fake-pass alley- open sequence at 4:1
0, and then the alert all-open pass at 4:20, and the hit-ahead pass for a dunk at 4:35. I could keep going! Jokic had 10 assists in the first half, and finished with a 23-point, 15-assist, 11-rebound triple-double. Og lest du mistenker denne boksens dominans var alt sizzle og no steak, Jokic slår en go-ahead floater med 40 sekunder på klokken, og slår ned tre gratiskast i den endelige 10 sekunder for å etablere den endelige margin. That was a tough-as-nails Raptors team they took down, and watching Jokic trade highlights and clutch plays with a freakish athletic specimen like Kawhi Leonard will never be fantastic. Jokic's slow-motion artistry has always been a delight, but now he's the centerpiece of a very good Nuggets squad that went on the road and beat the team with the best record in basketball. And they did it one slow-ass Jokic highlight at a time.