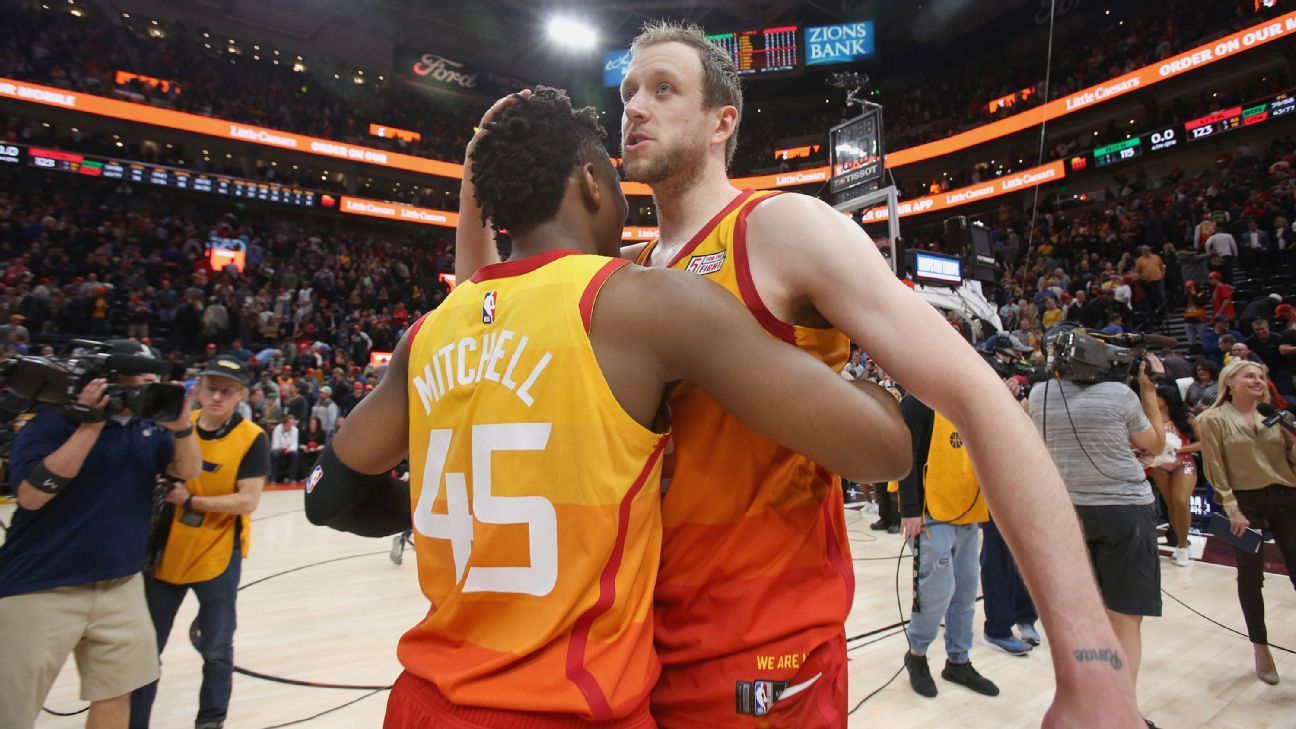 SALT LAKE CITY – His former teammates on the Utah Jazz really had no interest in the juicy storyline about the return of Gordon Hayward, the former face of the franchise who bolted in the free agency for greener pastures in Boston.
"You guys will all get your stories out now," Joe Ingles said in a dismissive tone after starring in the Jazz's 123-115 win over the Boston Celtics. "We can hopefully move on with life. At the end of the day for us, it was Boston vs. the Jazz." It was nothing to do with one person or whatever it was. "
Try telling that to Jae Crowder.
Celtics forward Gordon Hayward finished with 13 points Friday night as he played in Utah for the first time since leaving as a free agent. Hayward was booed loudly by Jazz fans who previously cheered his every move.

If Gordon Hayward is expecting regret and longing when he returns to Utah on Friday, he's going to be disappointed. The Jazz is gaga over Donovan Mitchell now.

A season removed from leaving the jazz, Gordon Hayward makes his long-awaited return to Utah in a very different place than when he joined the Celtics.
2 Related