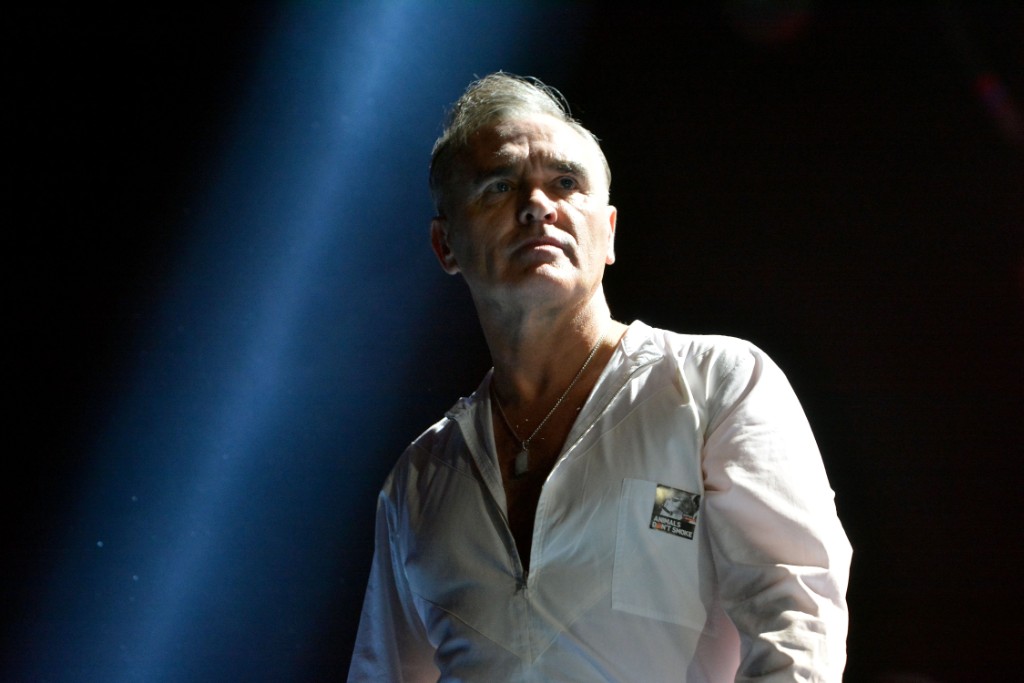 Morrissey was attacked on the scene Saturday night during his performance at Copley Symphony Hall in San Diego. Just as he prepared to make an encore after the performance, a group of concert players rushed to stage, one allegedly hit Morrissey in the face, as TMZ reports. Video films of the event show that the man hit Morrissey, who quickly left the scene without returning when the persuader was pulled out of safety.
Earlier this month, Morrissey performed his cover of Pretend's 1982 song "Back On the Chain Gang" On Late Late Show with James Corden, especially when wearing a Morrissey sweater. He also recently contributed to the new Jonah Hill-directed film Mid90s together with Trent Reznor Ant Atticus Ross, who composed the score for the film. [1
9659006] Update (2:30 pm): Morrissey's chief Peter Katsis has issued a statement on Facebook-contested claims that Morrissey was attacked by a fan. "Morrissey's fans are not harmful. The fans simply did what they've done for almost 30 years. Try everything they can do to jump on the stage and touch him or hug him, says the reading." The fan in question was definitely more aggressive When he came out for him than most, so safety had to do his job and dampen the fan. That was all it was. "Katsis also notes that" in the end no one was hurt, and no one was arrested. "The article has been updated to reflect this change. Read Katsi's full statement below.