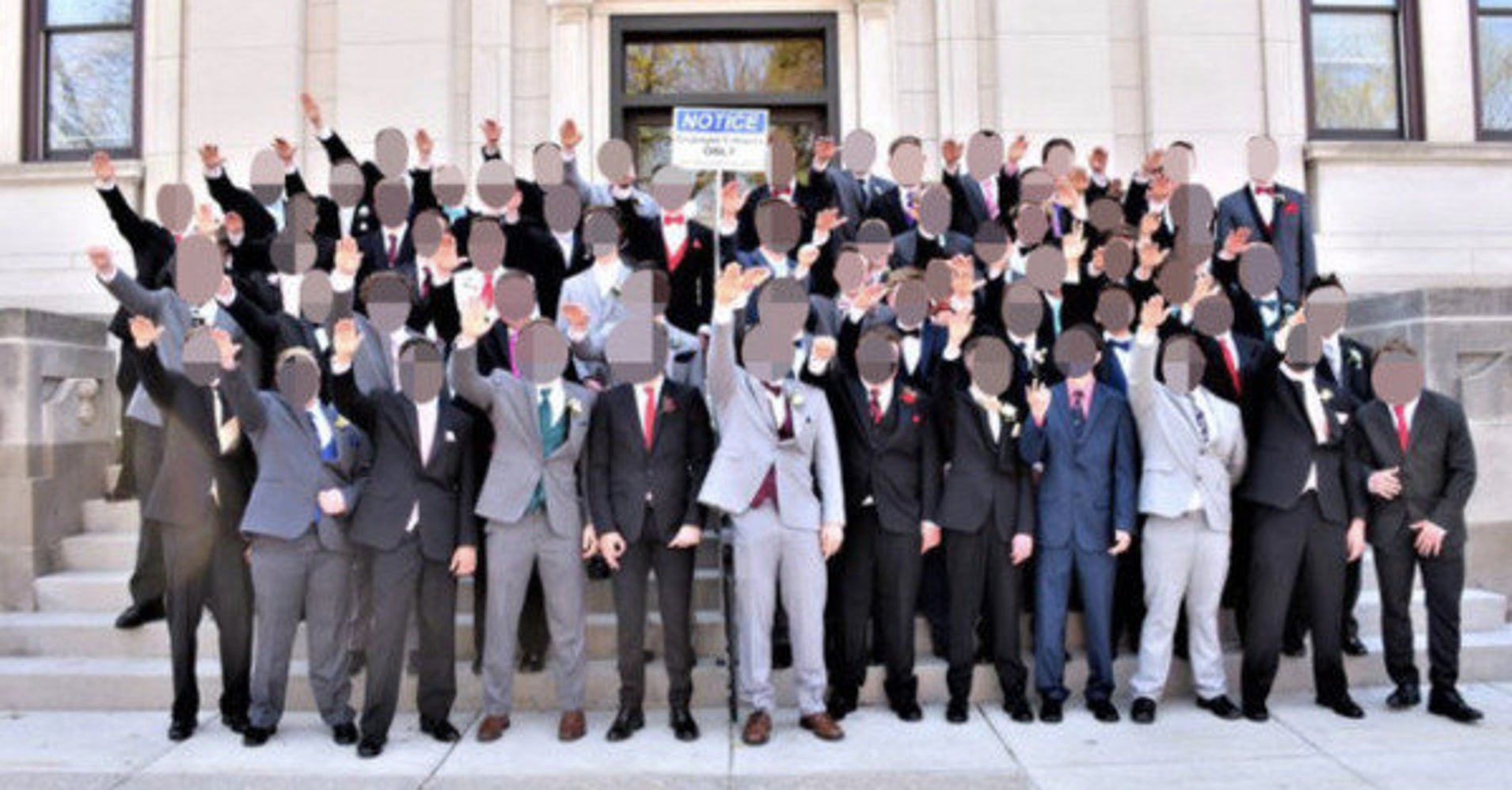 After students in Baraboo, Wisconsin, the Badger State drew attention to posing for a photo where almost all young men-most white-raised their arms in what appeared to be a Nazi salute, another group of students about 100 miles away decided say that they would not let that picture speak for them.
More than 60 students at the Rufus King High School in Milwaukee came together after school earlier this month to create their own photo: a multitude of young people who show signs of love and peace, reported OnMilwaukee.
The baraboo photo taken in May before the high school junior prize became viral after being published on Twitter this month. Last week, Baraboo School Superintendent Lori Mueller announced that students would not be punished because of their first change rights.
The students in Rufus King used their first change rights to respond with their own powerful image.
"We wanted to create something that was positive and full of love and represent Wisconsin in a positive light," said Alice McGuinness, a 1
7-year-old at Rufus King, OnMilwaukee.
The students and some teachers' members held the peace signs, hearts and the American sign language for "I Love You" in their photo, Milwaukee Journal Sentinel reported. The group arrived with hashtag #WIUnitedinLove to promote the message.
English teacher Kelly Keefe-Boettcher came up with the idea of ​​a photo and said she was pleased with the number of people who chose to attend. [19659002] "Our goal at Rufus King is to be a rebel, not an opponent," she told Journal Sentinel. @ shaunking Rufus King High School students and staff in Milwaukee, Wisconsin respond to
November 16, 2018