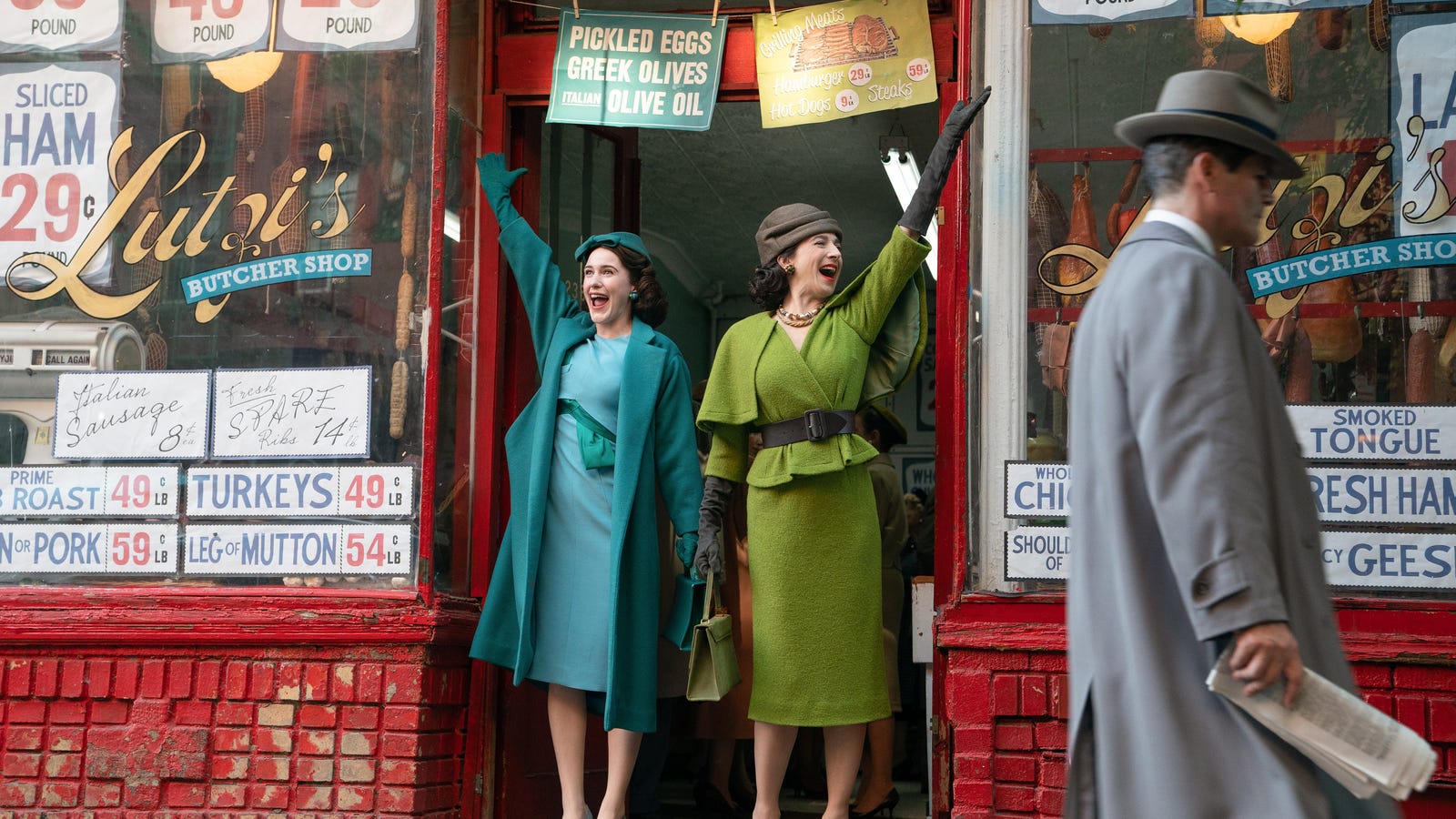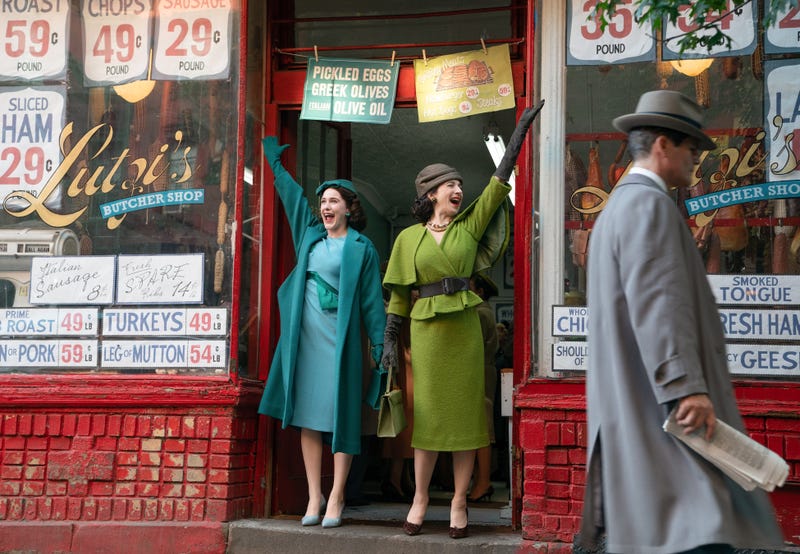 Image: Nicole Rivelli (Amazon Studios)
"Look, She Made a Hat" commemorates Midge's one-year anniversary of taking the stage the night her husband left her for his secretary. Though this episode has the most forward-moving action of the whole season so far, it's also an episode that stubbornly refuses reflection, an odd choice considering that Midge's on-stage debut happened on Yom Kippur, the most important day of the entire Jewish year og en centreret helt på introspektion.
En af de mest frustrerende aspekter af denne episode for mig var den måde at jødiske kultur blev præsenteret som en del af scenen, snarere end at være engageret på en mere meningsfuld måde. Sure, we see the Maisels and Weissmans going through the holiday motions-they beat their chests in temple; they invite the rabbi for dinner; their meal when breaking the fast is filled with Ashkenazi Jewish staples: liver, leg of lamb, brisket. Still, the mood of everything felt off to me, from the strange insistence on saying, "Happy New Year" in English, to the obsession with confessing one's sins, rather than actually apologizing for wrongdoing (a central part of Yom Kippur is Aktivt prøver å gøre amends for dine fejl, ikke bare vende i din egen sin). These strange cultural slip ups occurred in the first season as well (a number of Jewish viewers were baffled that the butcher shop that Miriam goes to sells pork chops!) But they irked me more in an episode where there is so much potential to use the
Instead, Midge's reflection comes in the form of a conversation with a drunken, boorish artist named Declan Howell, who stands on tables in bars and enjoys poking fun at the establishment there any introverted artists in the world of 50s New York?). Midge clearly feels something of a kinship with him after seeing him put on a hilarious and ribald act and insists that she and Benjamin introduce themselves at once.