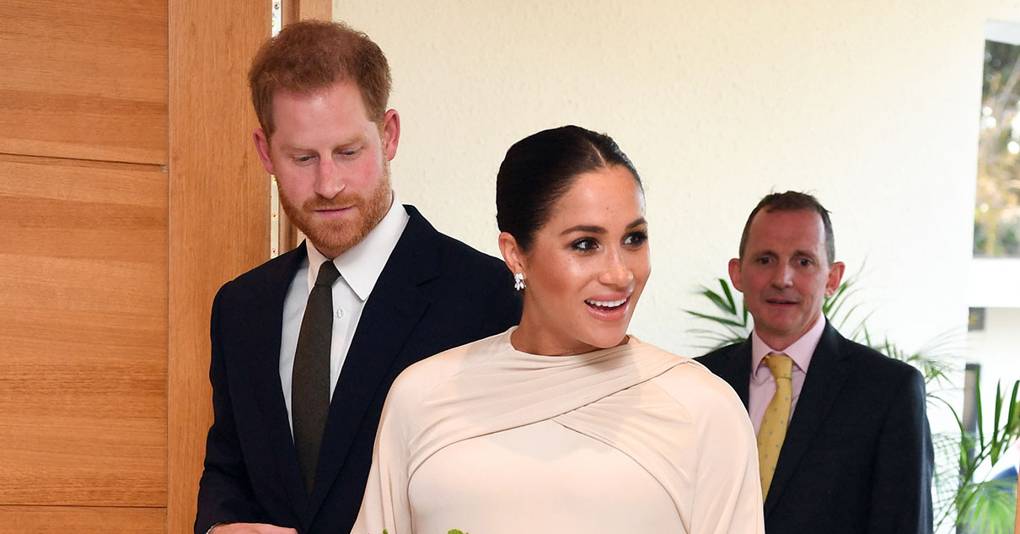 In t has been a jet-set week for the Duchess of Sussex, starting with a baby shower in New York surrounded by close friends and culminating with a "baby moon" of varieties (in fact, a working trip with Prince Harry) to Morocco. Her travel closet has therefore had to include dressed up athleisure, chic vintage, smart tailor-made, a red Valentino cape dress and finally custom jewelry-ornate Dior.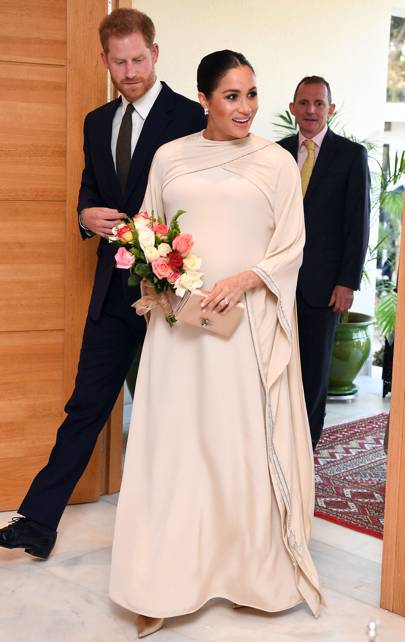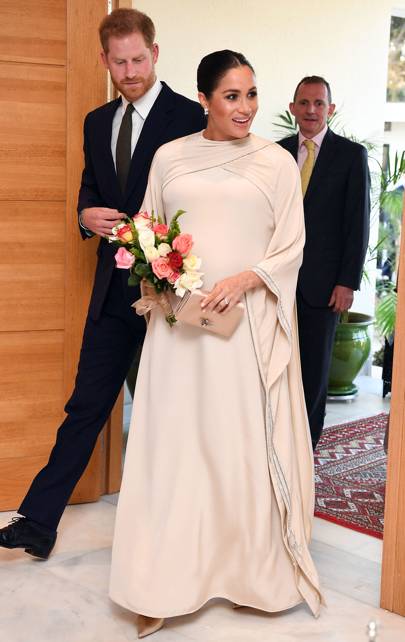 Everything we know about Meghan and Harry's Baby so far
Finding fashion capitals on the day that Hollywood's royalties come together for this year's biggest payout ceremony is no significant performance, but goes out for a reception that the British ambassador to Morocco in Rabat has held tonight, Meghan chose a cream, caftan-inspired dress. Shifting the show-stop look with gold-accented accessories, she wore a tailor-made Dior connector and had the Björn Snowflake diamond earrings.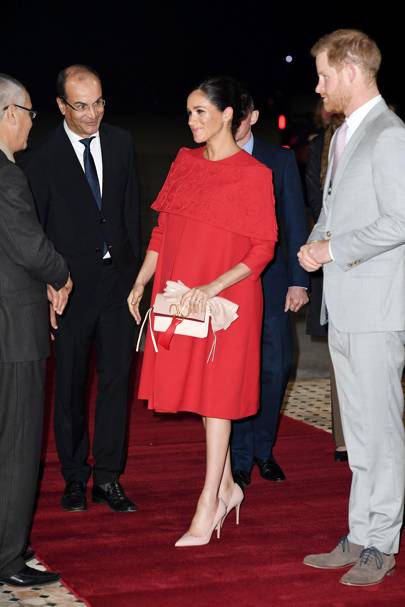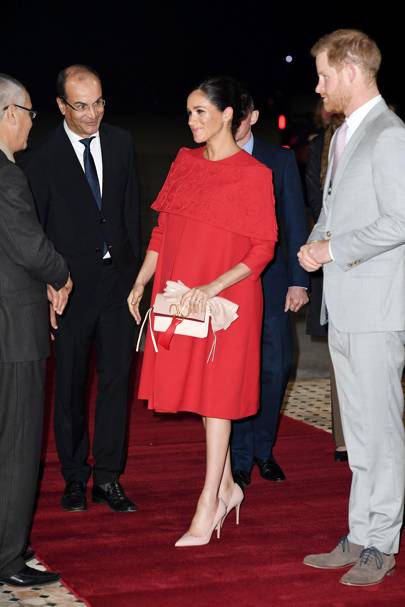 Meghan Markles Style Transformation: How Duchess has evolved into a fashion queen
Duke and Duchess's three-day journey – two months before the expected due date for his first child – started yesterday when they moved in Casablanca. Today, the couple traveled to Asni Town in the Atlas Mountains for a visit to a guest house built by the Moroccan NGO "Education for All", ensuring that girls in poor and rural areas can access education. In addition to meeting students at school, Meghan received a traditional henna tattoo that would bring happiness.