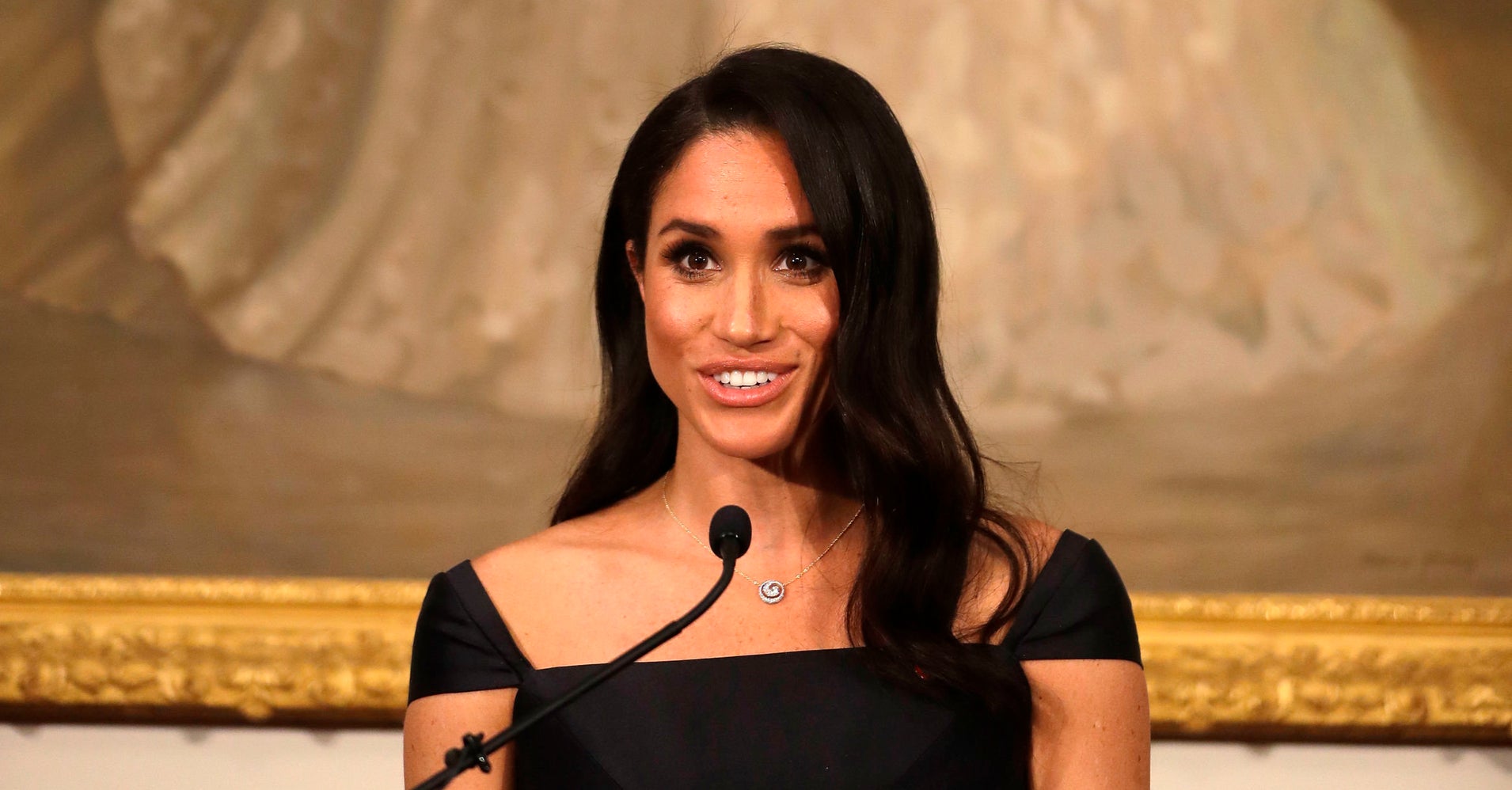 Meghan Markle gave an empowerment speech on voting rights and feminism during an event to celebrate the 125th anniversary of women's right to vote in New Zealand.
The former actress joined the government chamber of her husband, Prince Harry, as well as Prime Minister Jacinda Ardern and General Governor Patsy Reddy.
"New Zealands women's successes for their right to vote – and being the first in the world to achieve it – are universally admired," said the Duke of Sussex in his speech at the Governments House in Wellington, according to video shared by Kensington Palace. "In this special occasion, I reflected on the importance of this achievement, but also the greater impact of what this symbolizes."
"Yes, women's voting rights are about feminism, but feminism is about justice", Continued meghan
"Suffrage is not just about voting rights but also about what it means: the basic and fundamental human right to participate in the election for your future and your community, dedication and voice that will make you part of the world you are is part of, "she said.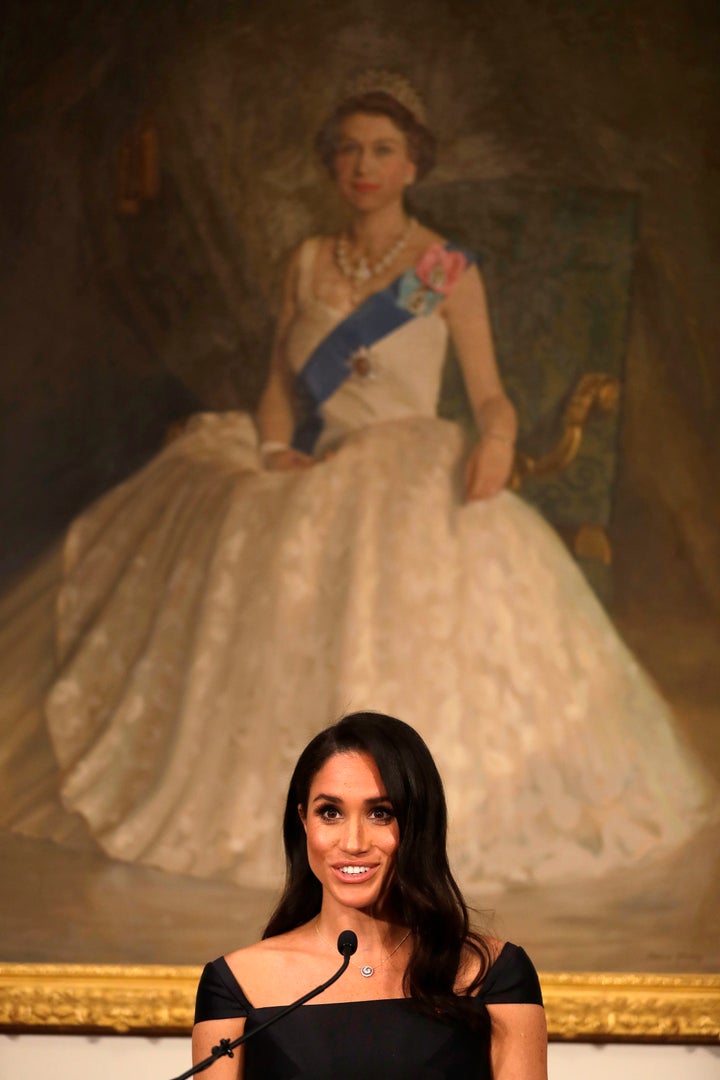 PA Wire / PA Images
Sussex Duchess supplies the speech in front of a portrait of Queen Elizabeth II.
The duchess added: "Women's right to vote is not just about voting rights for women, but also about what it means: the fundamental and fundamental human right of all people, including those who have been marginalized, for reasons of race, gender, ethnicity or orientation, in order to participate in the election for their future and their society. "
Meghan has said that she was a proud feminist since she was a little girl. At age 11, she fought against sexistic advertising in a Proctor & Gamble ad. She presents a quote from a speech in 2015 that she expressed as a UN advocate for women's political participation and leadership prominently on her royal biography: "I'm proud to be a woman and a feminist."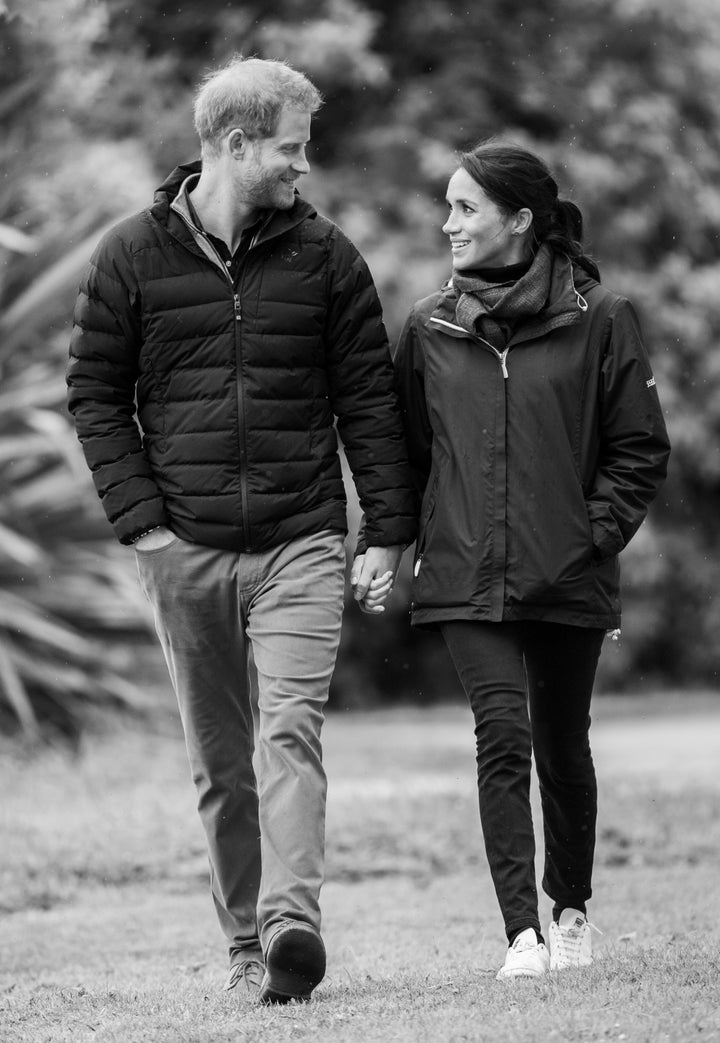 Pool / Samir Hussein via Getty Images
The duke and duchess of Sussex visits the Abel Tasman National Park, located at the northeastern tip of South Island, October 29, 2018 in Wellington, New Zealand.
The Sussex Duke and Duchess are on a 16-day royal tour of Australia, Fiji, Tonga and New Zealand, which will unfold this week.
The couple kicked off their international trip this month with the announcement that they expect their first child together. Over the course of the trip, they have received many sweet gifts and talked about their little ones, due to spring 2019.
"We are so grateful of myself, my wife and our little bump" Harry said when he arrived at Abel Tasman National Park in New Zealand over the weekend. "We take blessings from my grandmother queen and our family. We are so grateful for your hospitality and the work to take care of this beautiful place."
Royal News does not stop at the wedding. Subscribe to HuffPost's Watching Royals newsletter for all things Windsor (and beyond).