An estimated 500-year-old skeleton still wearing the boots he died in has recently been viewed by archaeologists who dug a place in London.
The skeleton believed it was a medieval man found near a part of the Thames Tideway Tunnel Construction Site, which was built to stop sewage from flowing into the Thames River, said the Museum of London Archeology (MOLA) in a statement.
Scientists are not sure how the man died, but some speculated that he might have been a fisherman, sailor or "mudlark" who could have been drinking. The position where the skeleton was found – downward, one arm above the head and another bent to the side – are also important indicators of how the man possibly died.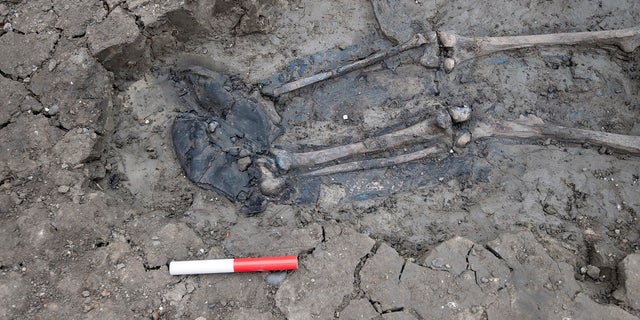 MYSTERIA FLORIDA TUNNELS & SECRETS REVEALED
There is also a possibility that he died as he climbed on the Bermondsey wall, once standing close to where his remnants were found . The wall was a "big clay bank next to the river supported by wooden constructions," a statement on the Thames Tideway Tunnel project's official website reads.
The skeleton was for a young man who was probably 35 years old or younger. His "active life" would not have been comfortable, according to MOLA, and noted "he would have felt pain and discomfort from osteoarthritis."
"It may be the greatest clues about his life, which is on his teeth. They were caused by a repetitive act like passing ropes between the teeth as a fisherman – which may also suggest that he lived from the river, continued the statement.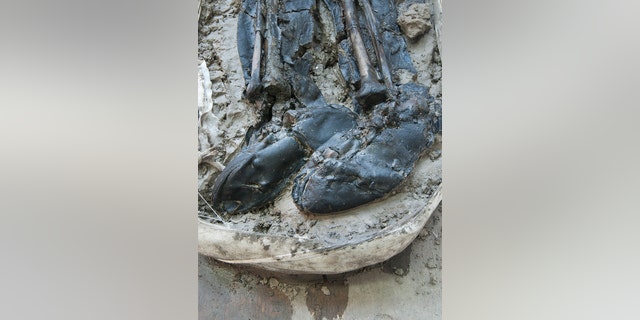 Boots – which specialists date back to the late 1600s or early 1600s – were expensive things, because "leather was expensive and often reused at this time".
MORE DEAD OVERVIEWS MUST BE HIDDEN IN NEW DISCOVERED CAVES
"It's unlikely that anyone would have been buried with such a highly valued product. The boots would have reached the thigh height when they were fully extended therefore, have been ideal for going out into the river and through the sticky Thames clay, maybe it was wader, "according to MOLA, and notes" the investigation indicates that the person was not buried intentionally and the clues also indicate that the owner may have lived from the river , which could have led to his unfortunate fall. "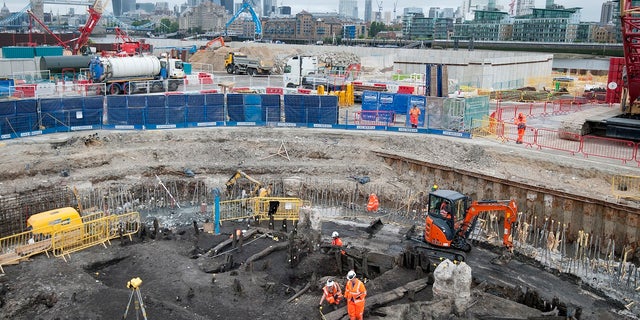 Bethany Richardson, with the Museum of London Archeology (MOLA), said in a statement that the discovery will allow scientists to learn more about the daily life of a man who lives at that time.
"By studying boots we have been able to get a fascinating insight into the daily life of a man who lived as many as 500 years ago," she said. "They have helped us better understand how he may have lived in dangerous and difficult conditions, but also how he may have died. It has been a privilege to be able to study something so rare and so personal."