The two men, aged 18 and 19, had previously been arrested during the terrorist act, the Police Service of Northern Ireland tweeted.
McKee, a 29-year-old prominent freelance journalist who wrote for publications including The Atlantic and Buzzfeed News, was killed in the Creggan area of ​​Londonderry, also known as Derry, on Thursday night as a terrorist incident.
The release of the two men comes the same day that Sinn Fein Vice President Michelle O'Neill called on those who brought guns to the streets of disbanding and end their actions.
"The people who brought guns onto the street, and those who organize them do not represent any version of Irish republicanism, "O'Neill said at the Easter Commemoration in Derry.
" They have no politics, no strategy, and no popular support amongst the fixed number of ordinary people from anywhere else in the country.
"Their actions are a barrier to Irish unity."
Bishop Donal McKeown, speaking at St. Columba's Church in Londonderry, also spoke about McKee's death.
"We pray for all those who are heartbroken at the tragic loss of Lyra. As the dead have slipped through our fingers, we pray trust in the risen Jesus they will be at peace and we will find peace at their passing. "
Journalist was shot amid street violence
On Sunday, detectives from the Police Service of Northern Island asked for anyone who may have information on the killing to come forward.
"We have received very positive support from the community but we need to convert this support into tangible evidence that will enable us to bring Lyra's killers to justice," Detective Superintendent Jason Murphy said. "We will continue to work positively and sensitively with the local community to achieve this. "
Thursday night's violence came ahead of Easter weekend, during which some republicans mark the anniversary of the 1916 Easter Rising, considered one of the most important events in the struggle for Irish independence from Britain.
Trouble flared when police entered the Creggan area in Londonderry to carry out searches among dissident republicans who were storing firearms and explosives for a number of planned attacks over Easter weekend, police said in a statement.
As the searches started, a crowd of "upwards of 50 petrol bombs were thrown at officers," the statement said. Two vehicles were hijacked and set on fire, it added.
McKee was standing close to a police vehicle when she was wounded by the shots fired by a single gunman. She died soon after her injuries, Assistant Chief Constable Mark Hamilton told reporters on Friday.
Police release surveillance footage
Police said the shooting was carried out by dissident republicans, namely the New IRA. "Lyra was killed by shots that were fired indiscriminately," he said. "The gunman showed no thought for". who may have been killed or injured when he fired these shots.
"I know there will be some people who know what happened but are scared to come forward. "Murdered investigative journalist & # 39; tirelessly pursued the truth & # 39; " data-src-mini="//cdn.cnn.com/cnnnext/dam/assets/190419101813-02-lyra-mckee-small-169.jpg" data-src-xsmall="//cdn.cnn.com/cnnnext/dam/assets/190419101813-02-lyra-mckee-medium-plus-169.jpg" data-src-small="http://cdn.cnn.com/cnnnext/dam/assets/190419101813-02-lyra-mckee-large-169.jpg" data-src-medium="//cdn.cnn.com/cnnnext/dam/assets/190419101813-02-lyra-mckee-exlarge-169.jpg" data-src-large="//cdn.cnn.com/cnnnext/dam/assets/190419101813-02-lyra-mckee-super-169.jpg" data-src-full16x9="//cdn.cnn.com/cnnnext/dam/assets/190419101813-02-lyra-mckee-full-169.jpg" data-src-mini1x1="//cdn.cnn.com/cnnnext/dam/assets/190419101813-02-lyra-mckee-small-11.jpg" data-demand-load="not-loaded" data-eq-pts="mini: 0, xsmall: 221, small: 308, medium: 461, large: 781″ src="data:image/gif;base64,R0lGODlhEAAJAJEAAAAAAP///////wAAACH5BAEAAAIALAAAAAAQAAkAAAIKlI+py+0Po5yUFQA7″/>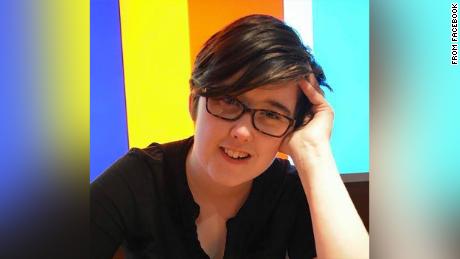 ]