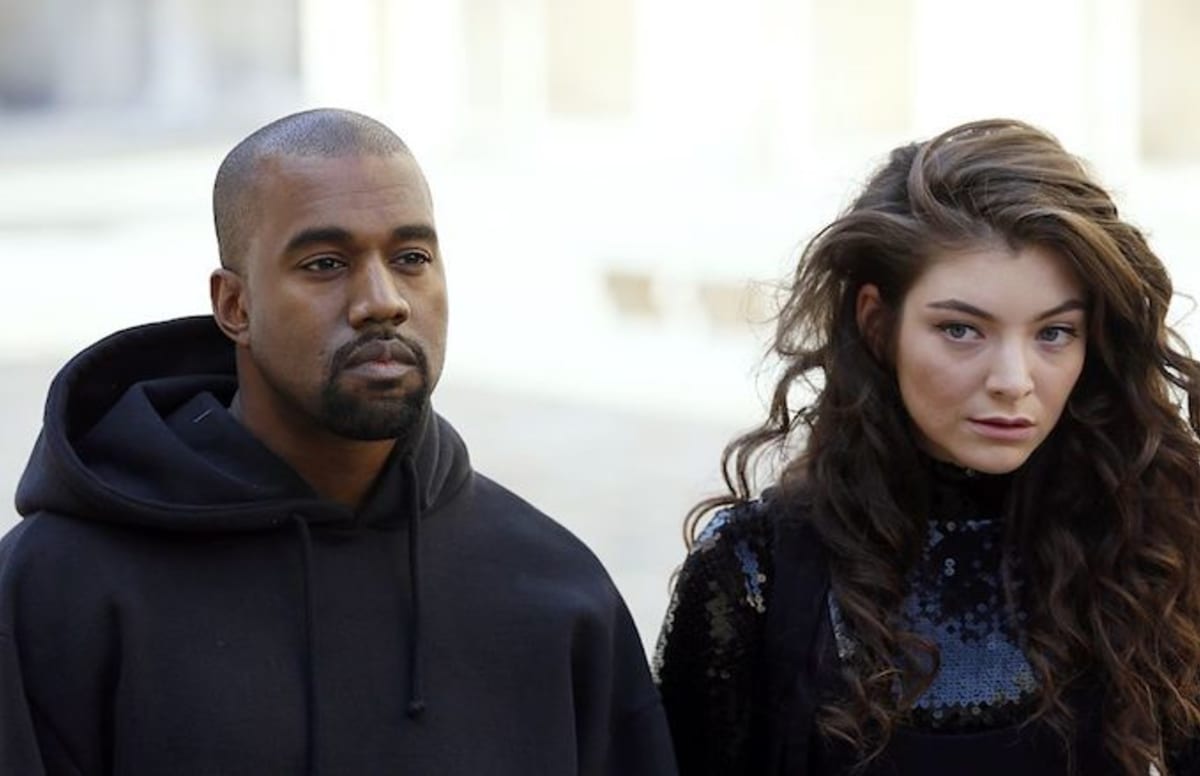 Lord calls Kanye West and Kid Cudi over their children See Ghost's set design this weekend at Camp Flog Gnaw.
The singer "Green Light" published a series of photos on her Instagram stories about her tour Melodrama in 2017 and 2018, which has a floating glass box filled with dancers. She faced them with pictures of Kanye and Cudi who performed in a very similar glass box on Sunday.
In her last post, Lorde writes: "I'm proud of the work I do and it's flattering when other artists feel inspired by it, to the extent they choose to try their own. But do not steal – not from women or someone else – not 2018 or ever. "
Lord is a self-confident fan and confession of Ye. In March, she covered her song "Love Lockdown" in Chicago with the above-mentioned floating box. "It must be nice to come from the same place as Kanye West," she told her audience at that time.
With that in mind, it's not hard to believe Kanye watched the singer's scout before Sunday's appearance. Whether the kids see Ghosts designed to bite her style is up for debate, but Lorde just wants some credit where the credit is due. We should also point out that Kanye and Cudi are not the first artists to use the floating cubes in their stage shows. Like New York Times Jon Caramanica pointed out in a tweet, Justin Bieber used a similar set for his Purpose World Tour, developed 201
5-16 a year before the Lord's Melodrama World Tour. 19659006] WHEN THE CONDITIONS UNDER