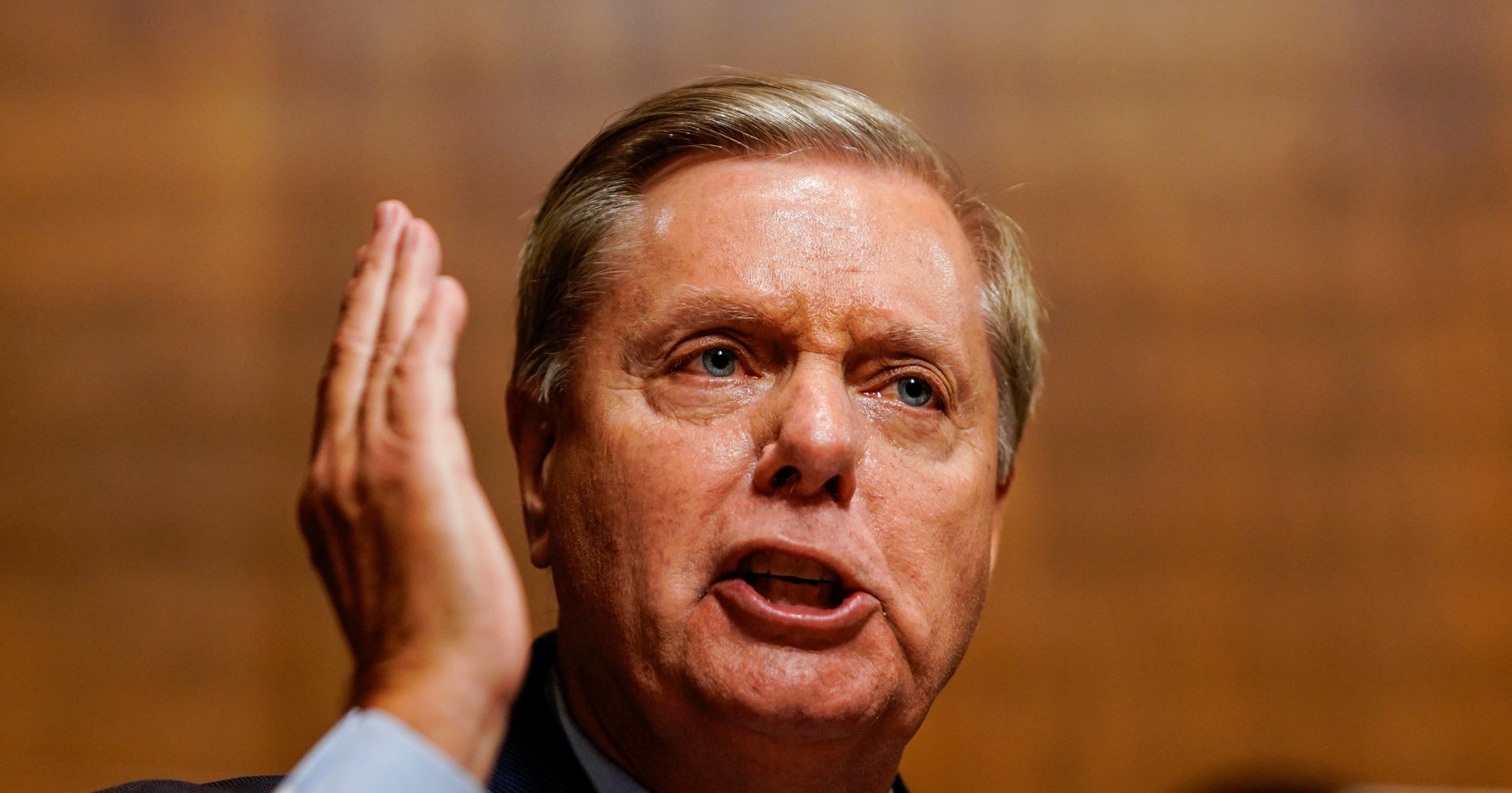 Then. Lindsey Graham (RS.C.) shook Monday on social media about the number of jobs created by President Donald Trump during his 21 months at the office to be taken to school by thousands of Twitter users.
Graham said that if President Barack Obama's job number had been "somewhere close" to Trumps, "the media would stop the earth from rotating because everyone heard about it!"
There is only one problem. In his last 21 months on duty, Obama's job number was better than Trumps by almost half a million.
Obama added 4.47 million jobs during his last 21 months at the office, according to the Bureau of Labor Statistics number. Trump has added 4.05 million in his first 21 months as president – a difference Twitter users were happy to point out Graham.
Some of the respondents actually commented. Others were a little disrespectful, called the senator "guy." A selection of these two categories is shown below. A third group tweeted with the kind of language that decor prevents us from publishing.
You'd better do some research before spraying.

– quincythepup (@quincythepup (F, b, e, v, n, t, s) {if (f.fbq) return; n = f.fbq = function () {n.callMethod?
n.callMethod.apply (n, argument): n.queue.push (argument)} if (! f._fbq) f._fbq = n;
n.push = n; n.loaded = 0 ;! n.version = & # 39; 2.0 & # 39 ;; n.queue = []; t = b.createElement (e); t.async = 0 !;
t.src = v; s = b.getElementsByTagName (e) [0];
s.parentNode.insertBefore (t, s)} (window, document, & script; & # 39 ;, & #;; https: //connect.facebook.net/en_US/fbevents.js');
fbq (& # 39; init & # 39 ;, & # 39; 1621685564716533 & # 39;); // Issue specifically
fbq (& # 39; init & # 39 ;, & # 39; 1043018625788392 & # 39;); // Partner Studio
fbq ("track", "PageView");
fbq ("track", "viewContent", {"content_name": "Lindsey Grahams Boast About Trumps Job Number Backfires Big-Time", "content_category": "us.hpmgpol"});
fbq (& # 39; trackCustom & # 39 ;, EntryPage & # 39 ;, "section_name": "Politics", "Tags": ["@health_gad","@health_depression","@health_models","@health_erectile","@health_ibs","lindsey-graham","job-creation","bureau-of-labor-statistics"] "Team": "us_huffpost_now", "ncid": null, "environment" render_type ":" web "});
waitForGlobal (function () {
return HP.modules.Tracky;
}, function () {
/ * TODO do we still want this?
$ (& # 39; body & # 39;). on (& # 39; click & # 39 ;, function (event) {
HP.modules.Tracky.reportClick (event, function (data) {
fbq (& # 39; track Custom & # 39 ;, & # 39 ;, data);
});
});
* /
});

Source link