A new leak has revealed the next Marvel Fortnite skin that will be available to buy in Fortnite Item Shop's Star Lord.
Epic Games released Endgame Limited Time Mode today along with a variety of challenges and rewards. Once upon a time, players could buy Black Widow Marvel Avengers skin, pickaxe and emote.
Epic released a post for Fortnite Endgame collaboration and presented Fortnite X Avengers: Endgame trailer along with Black Widow skin.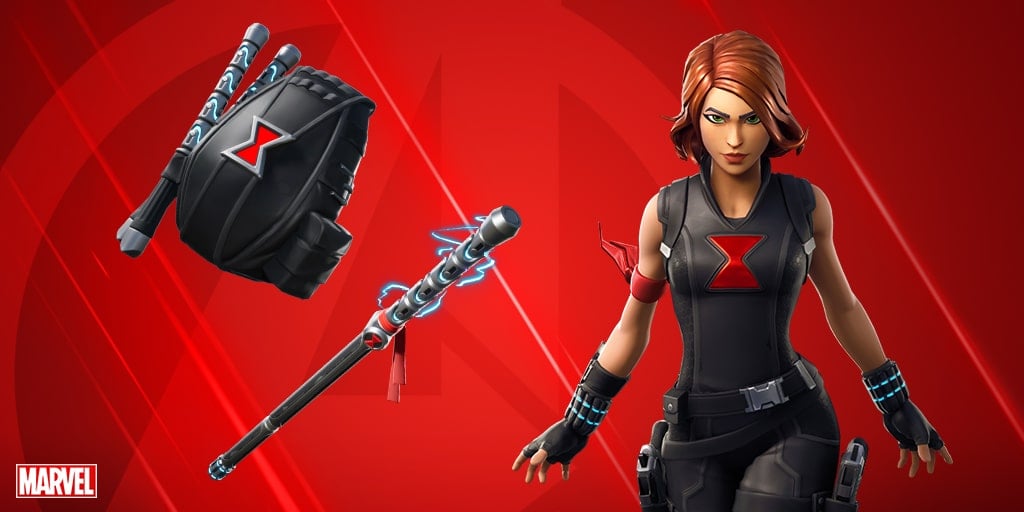 Fortnite Avengers Skin Black Widow
In the post, Epic also mentioned the Black Widow skin / outfit is the first of two Marvel sets, pointing the other Leather / outfit is coming up early next week.

Marvel Skin Set 2
Contents continue below
Popular data mining site, Skin-Tracker, has posted its "Unofficial Patch Notes" , where they go through files and strings that have not yet been leaked by other dataminers. In the post they mention a Guardians of the Galaxy skin set, which is likely to be the next Marvel set Epic referred to in their blog post.
Galaxy sets will include Star-Lord as a skin / outfit, and the set will include a Pickaxe, Back Bling and Emote, similar to the Black Widow Outfit set. Back Bling for Star-Lord will be called "Star-Lord Pack", and emote will be called "Dance Off". The description of Dance Off Emote reads "Star-Lords perfect distraction".

Star Lord Fortnite Skin Set via Skin-Tracker
Dance Off Emote is likely to look like the scene of the Galaxy the film's actor as below:
]
There were a handful of encrypted cosmetics in today's v8.50 update, and it is possible that the second Marvel set may be something else, although it is extremely unlikely. Nothing has been confirmed, but it looks like Star-Lord will be the next Fortnite Marvel skin set that will be released early next week.