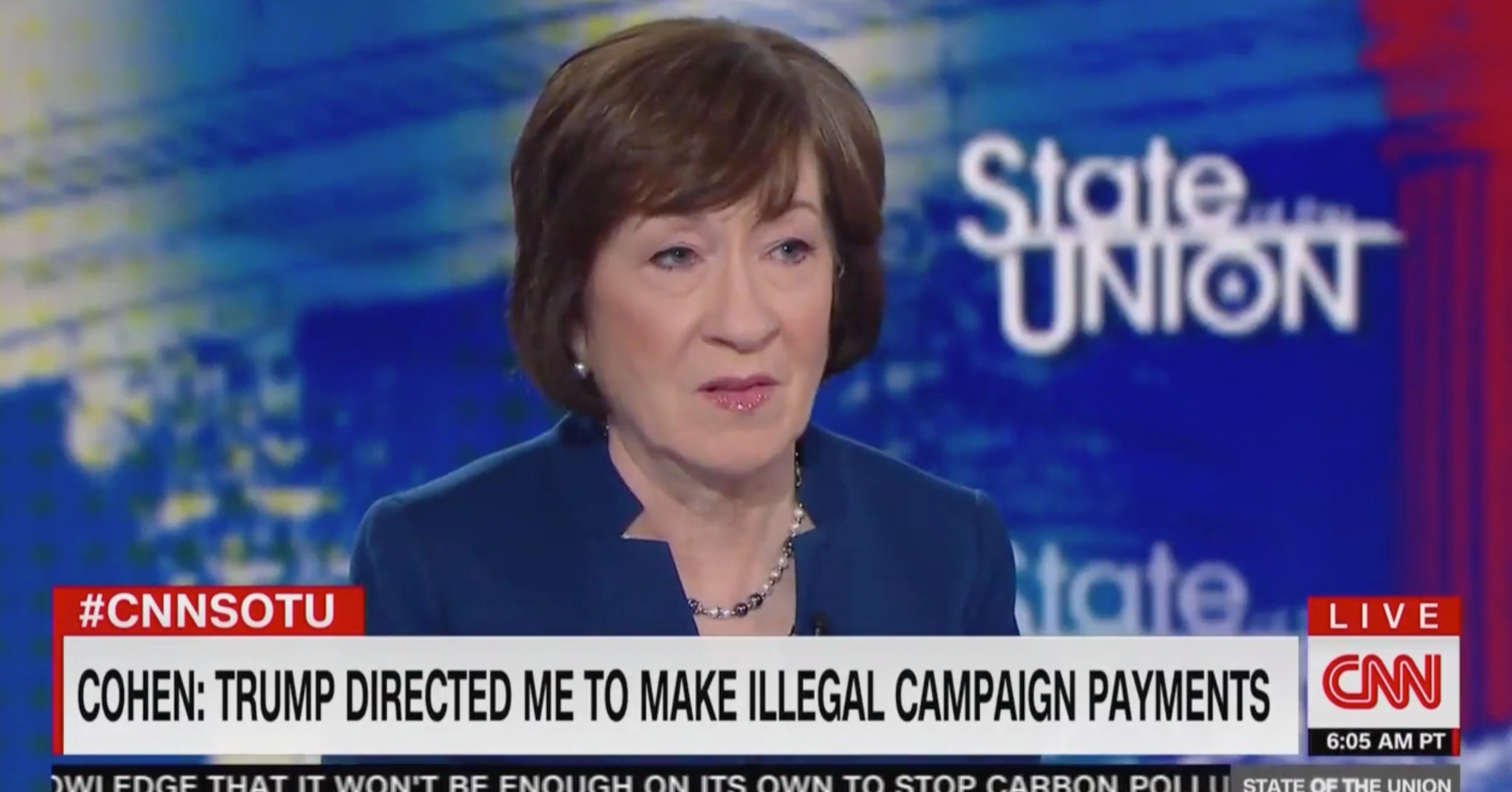 Then. Susan Collins (R-Maine) believes that more information is needed before she can speak definitely about President Donald Trump's legal problems.
On CNN's "Union of Union" Sunday, host Jake Tapper Collins asked what she thought about allegations that Trump personally directed her former lawyer Michael Cohen to allocate homemade payments to two women to protect her presidency bid.
"We have to wait until we have the whole picture," Collins answered.
But Tapper did not let her go so easily.
"I get it when it comes to Russia's investigation," said the host. "But with Michael Cohen, we have a lot of picture."
Tapper noted that prosecutors with southern New York and not just Cohen &#821
1; say that payments were not just campaign funding but also made towards Trump.
"And now Michael Cohen comes to prison as a result of that and others crimes, "said Tapper." Do not we have the whole picture there? "
CNN host pushed the senator on and asked about the infamous audio tapes, as Cohen apparently may discuss the above-mentioned hush payments with Trump.
Collins refused to raise the question and instead repeat its previous line: "I do not know I have the whole picture yet."