A strict code upgraded in the latest iOS 12.1 beta provides instructions for setting Face ID authentication on iPad, which apparently confirms the integration of technology into an iPad Pro update that is expected to be unveiled next week.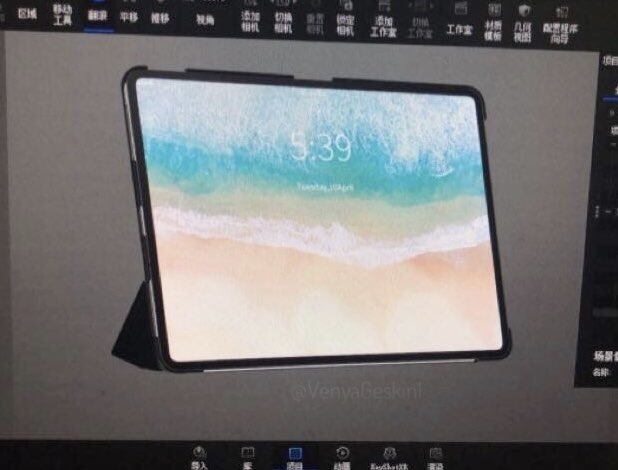 Produced by Apple's next generation iPad Pro.
Shared in a tweet of 9to5Macs Guilherme Rambo, iOS codebutton contains parameters for using Face ID on iPad.
Specifically, the code looks like an excerpt from Apple's first iOS device installer, and urges users to "Live and Rotate iPad" in portrait mode to configure face ID.
"Face ID must be in order to get to know you. After face ID has been created, it works in portrait and landscape."
An option to "Set up later in Settings" is also available.
The rumors of an iPad ID-enabled face ID have been circulating for almost a year, as analysts and insiders predicted Apple to build their latest biometric security technology in the flagship tablet. In July, a first iOS 12 beta building built iPad-specific tools to create and use Animoji and Memoji, Avatar features exclusive to TrueDepth camera's system that supports Face ID.
Recent rumblings suggested multi-orientation support for Face ID, as evidenced by today's code detection, while rumors earlier in the month indicate that the slate will have a new magnetic contact.
Apple is expected to launch a large number of new iPad Pro models at a special event in New York on October 30th. The new slides are rumored that they come in 12.9 and 11-inch sizes and feature a comprehensive design with reduced bezels thanks to Face ID integration. A second generation Apple Pencil is also expected.
AppleInsider will attend Apple's "There's more to do" event on October 30th, where we expect new iPad professionals, and maybe even new Macs! Continue with our coverage by downloading the AppleInsider app for iOS and follow us on YouTube, Twitter @appleinsider and Facebook for live late coverage. You can also check out our official Instagram account for exclusive photos.