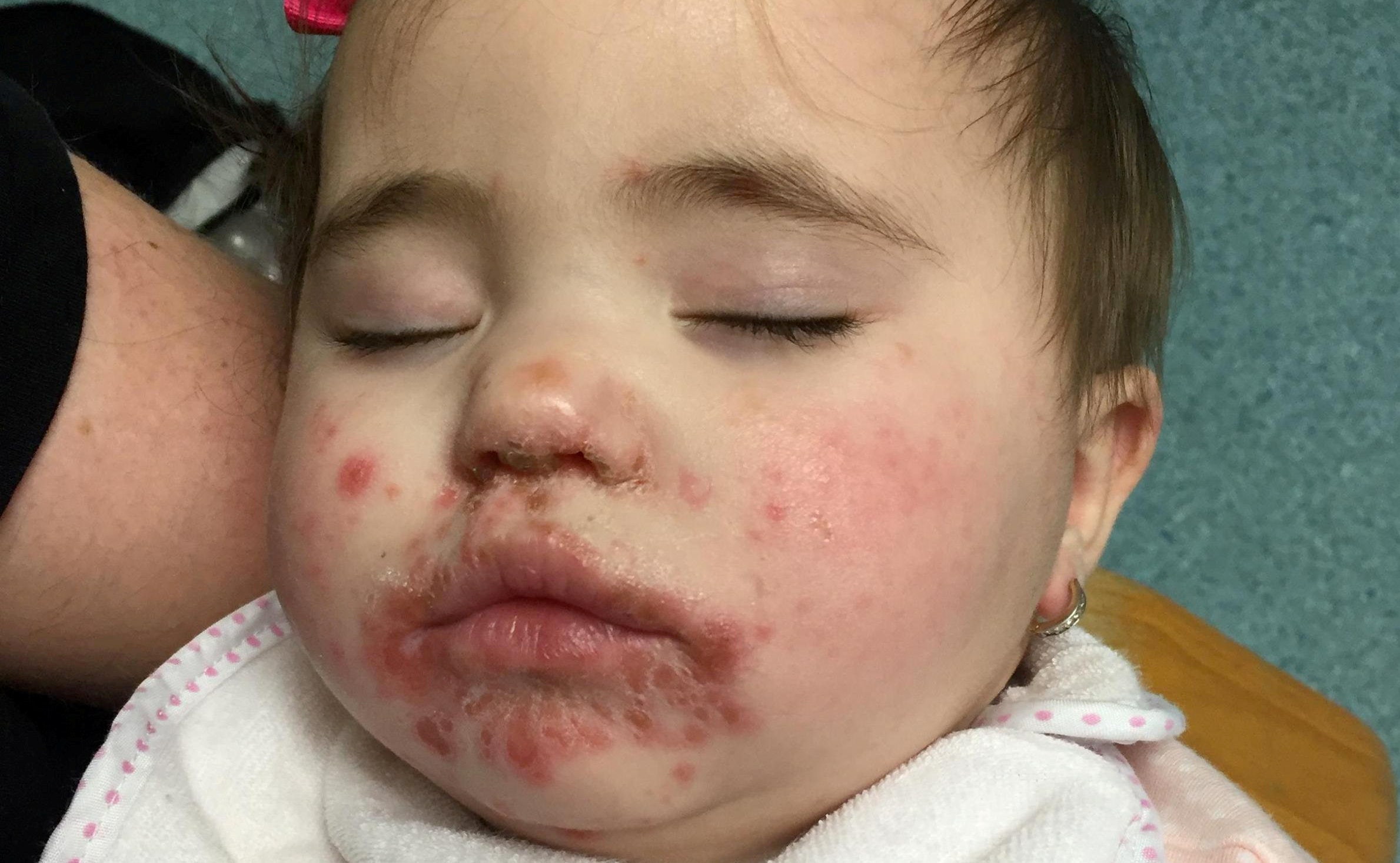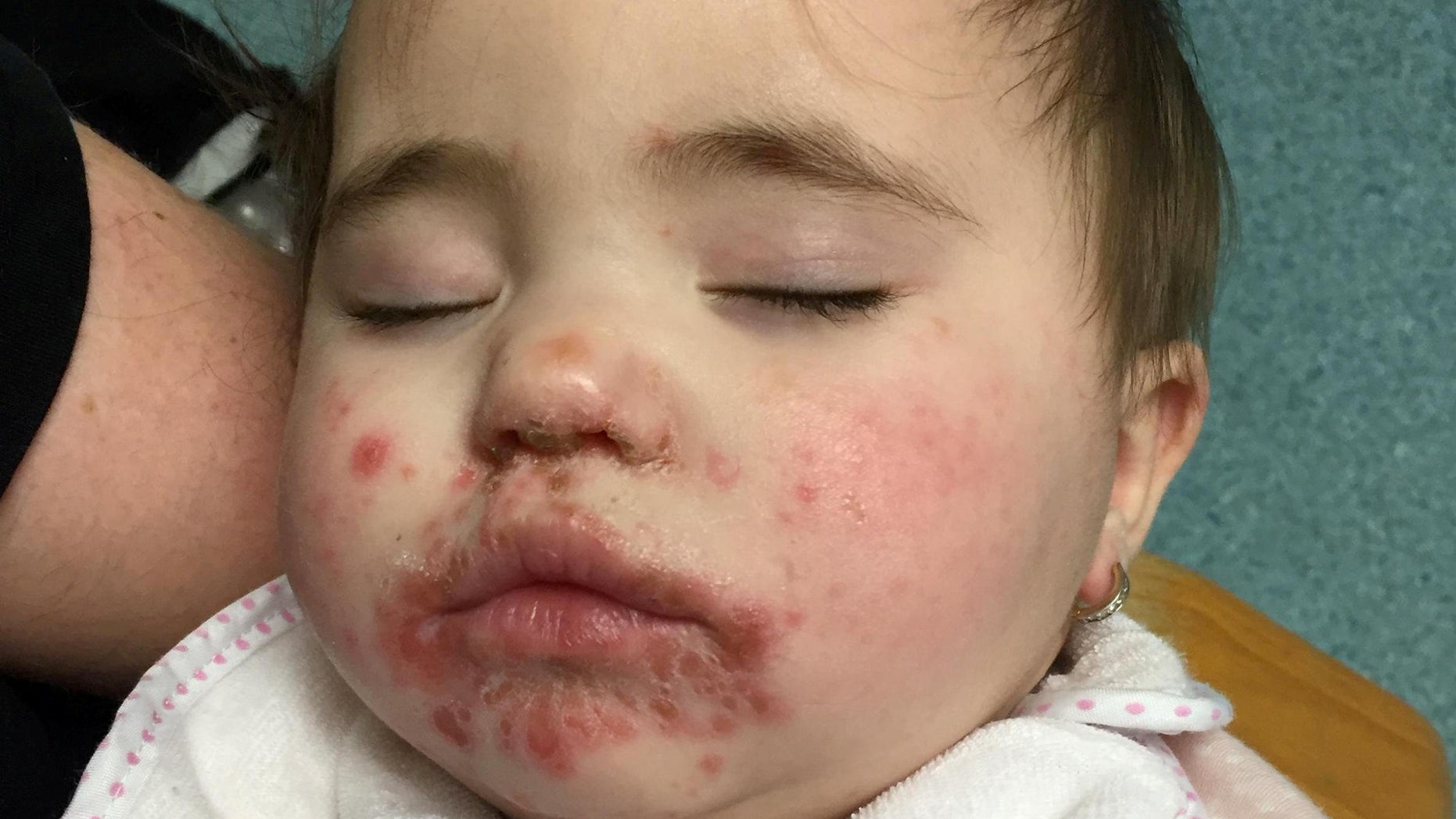 A mother claims she had to wait 24 hours in the emergency room while her 10 month old baby suffers from foot and foot and mouth disease.
Chelsea Clarke, 21, said she was treated poorly by A & E employees after taking her baby, Dolcie-Rae, to the hospital at extremely high temperatures.
The mother said that her daughter developed a rash that covered her entire body while in the waiting room at Basildon's Hospital on November 24th.
"She had rashes on all parts of her body. She had ejection in her ears and eyes," said Clarke, of Laindon.
DADS PICTURE OF SEARCH OF SOLUTION CAPITALS PROTECT MENTAL SYMPTOMS
The young mother was told that her daughter had hand, foot-and-mouth disease and sent home that night with medicine.
Clarke took her daughter back to the hospital at around 6 pm The following day after Dolcie-Rae showed no sign of improvement.
"We were essentially A & E outside of the X-ray because she was contagious," she said. "Dolcie had not drunk anything or eaten all day. She had no wet diapers and they did not seem to worry."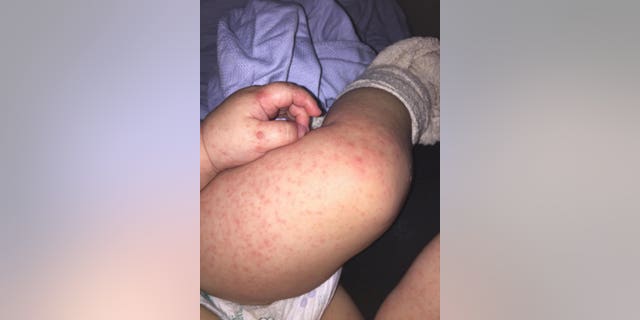 (SWNS)