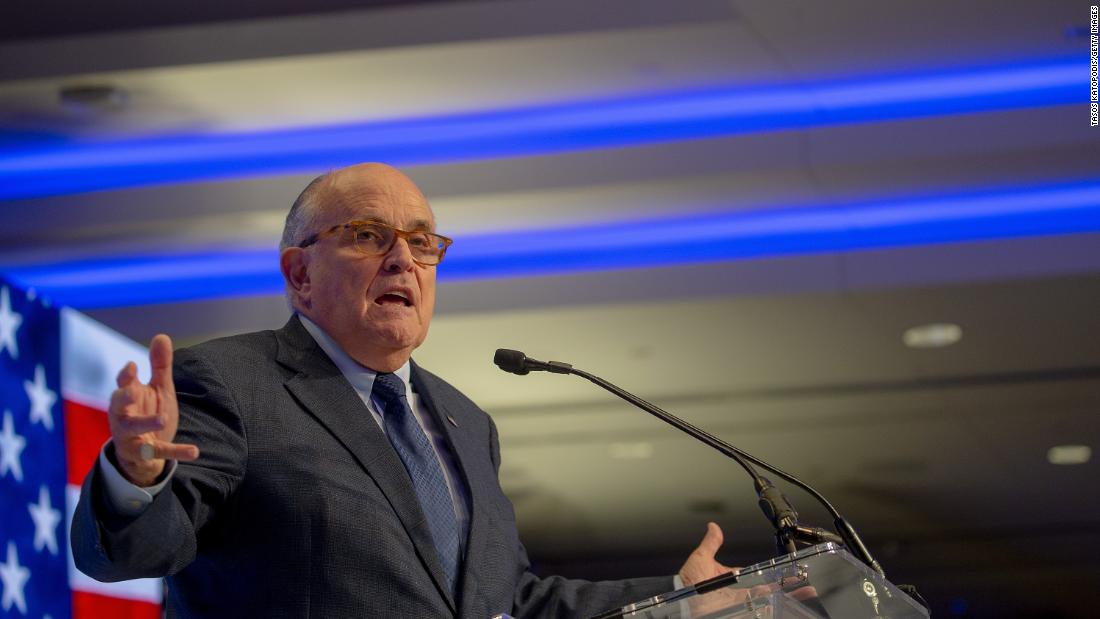 Giuliani spoke of CNN's "Union State", even went so far as to characterize a member of Mueller's law as a "hitman" when he described the Specialist Prosecutor as "people who were unfair [Trump] people who wrote a unfair report, people who came close to torturing people for information and breaking them. "
After briefly writing, Giuliani referred to prison by former Trump campaign Chef Paul Manafort, who was the single he was expecting trial, according to his lawyers .
"How about having Manafort in solitary confinement and questioning him 13 times?" Giuliani said. "Maybe torture is too much."
Then Giuliani mentioned Andrew Weissmann, a former prosecutor who helped lead the Enron investigation and one of the earliest members of the Mueller team, as someone he took a particular problem with.
"Andrew Weissmann should never have worked for him because Andrew Weissmann is a hitman," Giuliani said.
As with his call to the word "torture", Giuliani went back a little on his characterization of Weissmann, instead he dubbed an "unethical prosecutor." However, Giuliani knocked Weissmann for his involvement in some cases, including a great conviction that was tied to the Enron scandal, wrung by the Supreme Court.
"This guy shouldn't have worked," Giuliani said. "And I will change the hit man if someone is too sensitive to it. What I mean is unethical – unethical prosecutor."