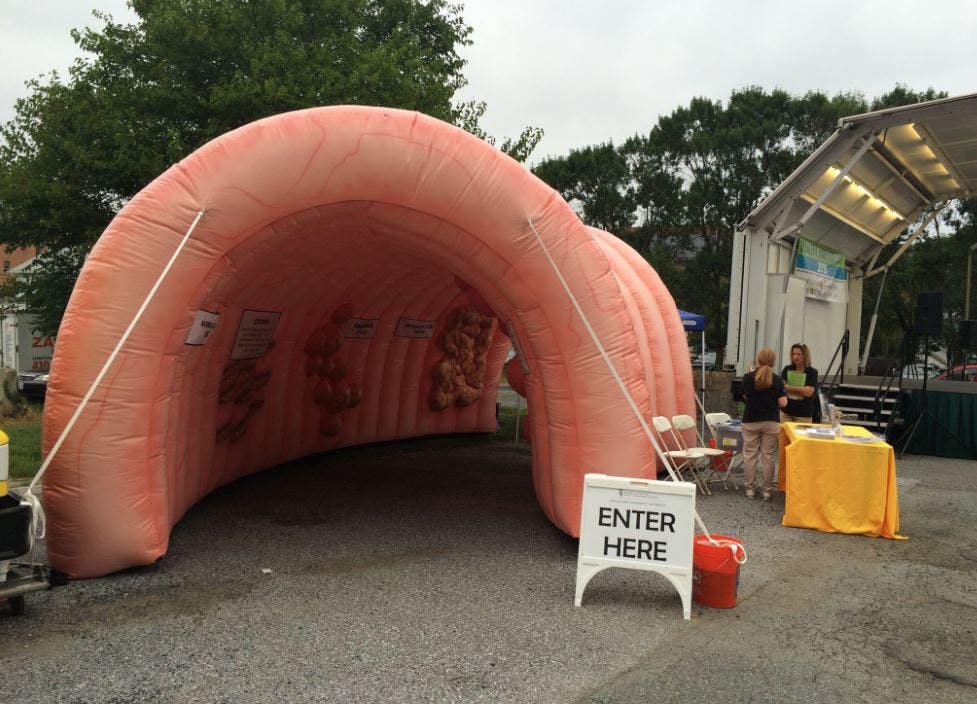 Officials at the University of Kansas Cancer Center hope that someone with a heart returns a stolen colon.
A $ 1000 reward is offered for information that leads to the return of a giant 10 foot long, inflatable 150-pound colon, officials said Friday.
The fake intestines are worth $ 4,000 and were stored in a plastic bag and poached from the bed on a parked pickup truck in a Kansas City neighborhood. It was in town for a Saturday walk / drive event, reported the Kansas City Star.
"Color cancer cancer treatment is the most powerful weapon we have against colorectal cancer," says John Ashcraft, a surgical oncologist at the center. "Colon cancer is a tough topic for many to talk about and the huge 1
50-pound, 10-foot long inflatable colon is a good conversation start."
Stacie Moody, the local event coordinator to get your rear gear-Kansas City, which raises awareness of colon cancer, said who took the item probably pulled it.
"There is not much of a black market for a giant inflatable colon".