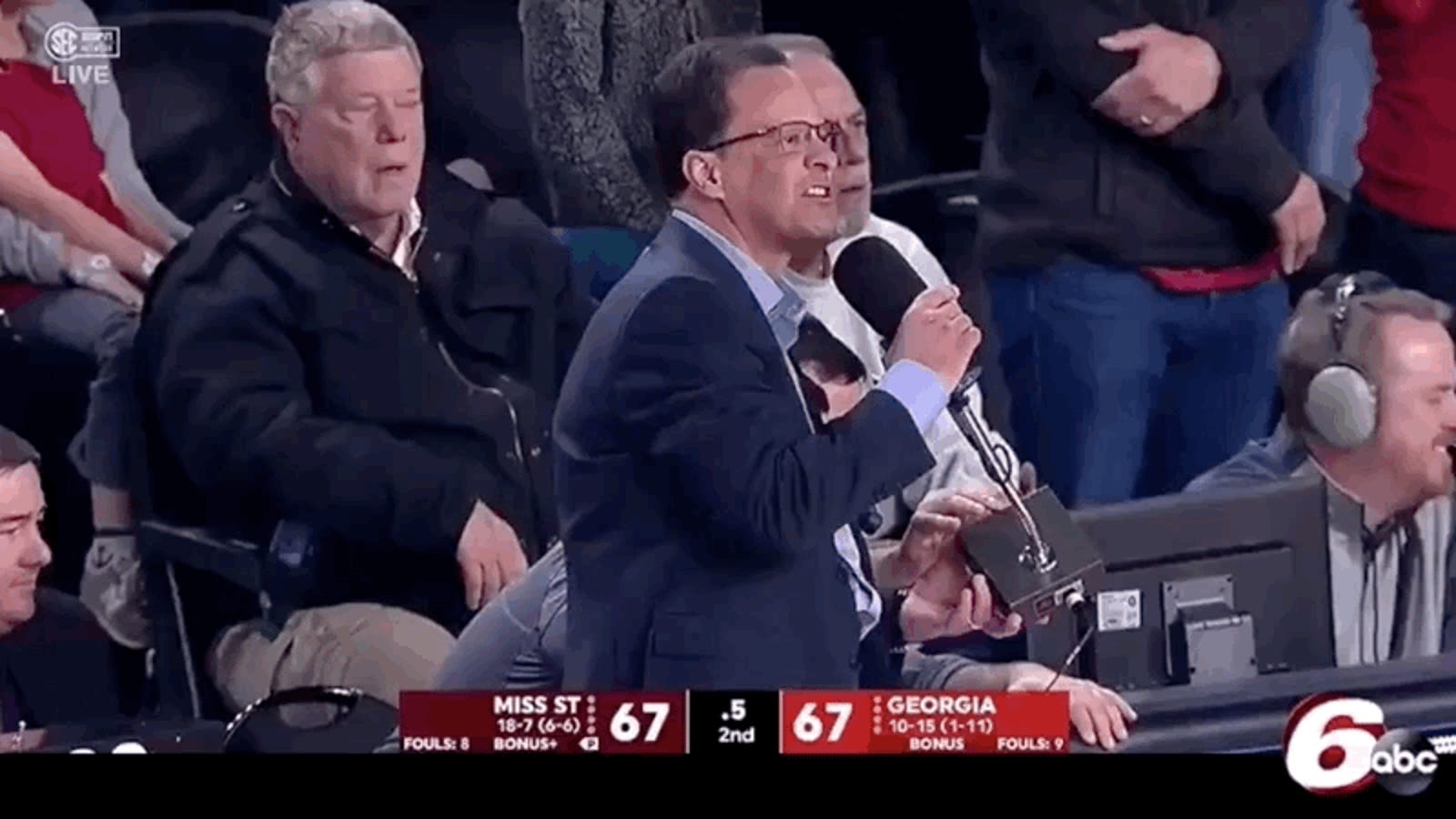 Wednesday night, crummy Georgia Bulldogs did very well to come back against a Mississippi national team that led in the second half with as many as 17 points at 44-27. From the time to the last second of regulation, the home team outperformed the other Bulldogs 40-23, including a ten-second clutch pointer on the clock to tie the game.
The end was already set up to be memorable, with the Mississippi State giving the ball a chance for a winner. Quinndary Weatherspoon took the playoffs, a jumper from near the top of the key, but he fouled by Jordan Harris at the shot and with just a half second left on the clock. Disaster! Apart from perhaps not: Weatherspoon went to the line and bonked the first free throw from the front of the rim, giving a glimpse of hope for underdog Bulldogs. Then until the judges noticed an object moving on the court during the Weatherspoon's miss:
The object was obviously a filled dog thrown by Georgia's fan.