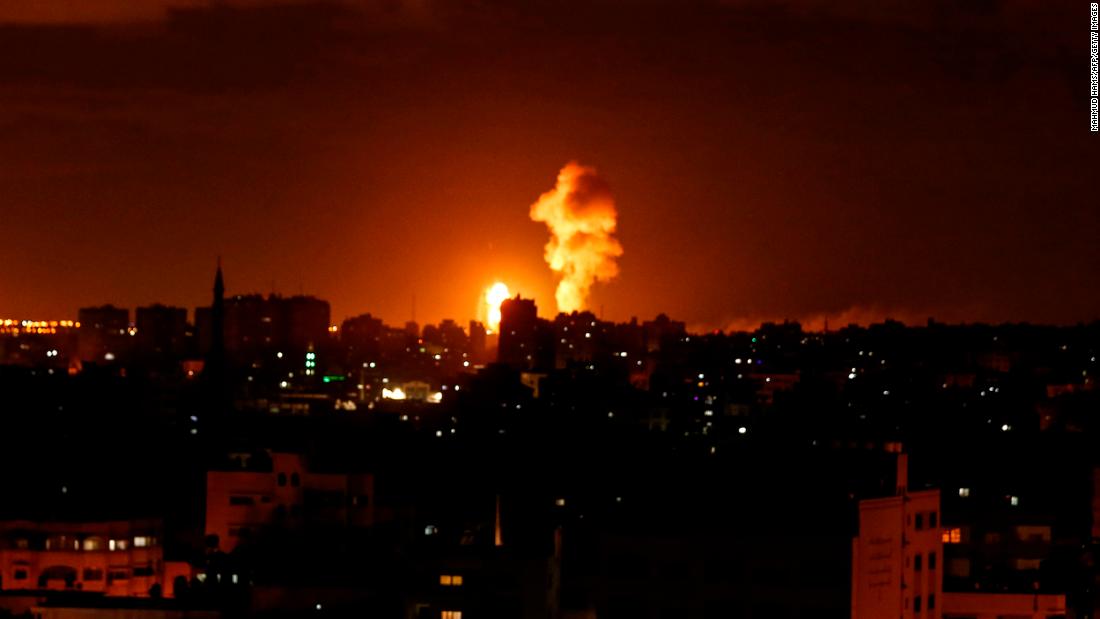 IDF responded to a series of burns, including fighter aircraft and helicopters, focusing on what IDF described as "terrorist targets" in the coastal basin. Israel says Hamas is responsible for what is happening in Gaza.
The sharp escalation follows protests along the Gaza border earlier in the day. IDF says that about 16,000 Palestinians protested along the border on Friday, with some shattering grenades and firebombs.
The Palestinian Ministry of Health says four Palestinians were killed by Israeli forces during the conflicts.
The four have been called Muhammad Khaled Mahmoud Abd al-Nabi, 27; Nassar Abu Tim, 22; Ahmed Said Abu Libda, 22; and Ayesh Ghassan Shaat, 23. More than 200 people were injured in conflicts, health officials said; Of the 1
80 were injured by living ammunition.
Earlier this week, Israel's Defense Minister, Avigdor Liberman, promised to increase the country's response to the ongoing protests.
On Friday, the IDF directed three Hamas military services in northern Gaza, part of the build-up of escalation of the evening.
Israel and Gaza have seen similar sharp peaks in recent weeks.
One day earlier landed a rocket from Gaza in southern Israel. In response, IDF made eight military targets in three Hamas associations in Gaza, including a training facility, ammunition sites and a storage site. No one was injured in the strike.
Last week, a rocket from Gaza hit a home in the southern Israeli city of Beer Sheva, which led to Israel performing airstrikes against nearly two dozen Hamas targets in Gaza.
In recent weeks, Egypt and the United Nations have entered in order to act as mediators when the fighting has risen and urges both sides to escalate. Both Egypt and the UN hope that a short-term violence agreement could improve Gaza's humanitarian situation.
On Wednesday, Israel granted fuel transfers to Gaza to resume and increase the available electricity in the coastal dock, which only has a few hours of power one day. The fuel, funded by Qatar, aimed at alleviating humanitarian conditions in Gaza and reducing the tensions that contribute to border protests.
Liberman, the Israeli Defense Minister, has not yet announced whether he will stop fuel transfers once again as a result of the latest border protest.