PARIS – French paramedics agreed with ongoing protests against the government when the prime minister met with political rivals on Monday in an effort to alleviate anger after violent riots that rocked Paris.
Dozens of ambulances blocked a bridge that led to the National Assembly and police leaders were in the rain to prevent them from coming too close to the building. Paramedics complain about changes in working conditions.
This was the latest protest action by President Emmanuel Macron's government in recent weeks. The "yellow west" movement brings together people from across the political spectrum complaining of France's economic inequality and declining spending.
Macron, just back from the group of 20 summits in Argentina, held an emergency meeting on Sunday and the government has not ruled out the possibility of introducing an emergency.
On Saturday, more than 1
30 people were injured and 412 arrested Saturday in the French capital in the midst of one of the country's worst concerns in recent times. The police responded with tear gas and water cannons and closed dozens of streets and subway stations to accommodate the riots.
The uprising was the third straight weekend of conflicts in Paris led by protesters who had distinct yellow roadbags. The protests began last month with motorists upset by a fuel tax hike and have grown to include a number of complaints that the Macron government does not care about ordinary people's problems. Other protests in France were peaceful.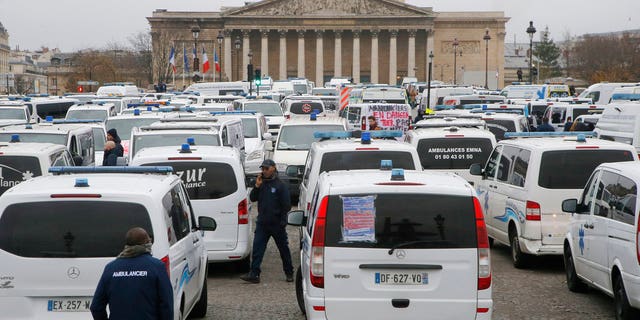 On Sunday, some of the most popular tourist streets in Paris were filled with burned cars and broken glass from looted shops and the monument in the Arc de Triomphe was marked with graffiti.
During the paramedical protest on Monday, some protesters set fire to a small pile of junk and blocked traffic. An activist held a signage "The State killed me" and other chanted "Macron resign!"
According to French media reports, the students also joined the protest movement by blocking dozens of upper secondary schools throughout France, while conflicts between demonstrators and police officials ruled Monday at Reunion in the Indian Ocean, where demonstrations have been particularly violent in recent weeks.
Prime Minister Edouard Philippe and Macron have been paralyzed for their handling of the crisis. After meeting the prime minister, Socialist leader Olivier Faure Philippe called on to release tax hikes and to restore a wealth tax hit by the central government.
"We want a change of method. One must come down from Mount Olympus," said Faure, referring to Macro's Greek nickname on Jupiter.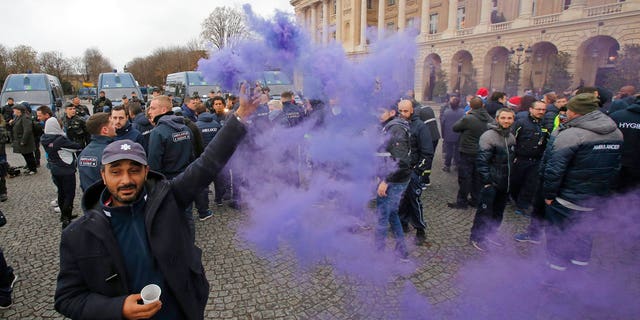 Laurent Wauquiez, Head of Center Law Les Republican's Party, called on Macron to hold a referendum to end the crisis but not say what the subject should be.
"French people need to be heard again and because we need to organize a referendum to determine these issues. Only these actions will restore calm," said Wauquiez.
Since the movement started on November 17, three people have been killed and hundreds injured in conflicts or accidents arising from protests. During the past three weeks, protesters have taken blockades across the country and their movement has received much public support.
Philippe will try to wind up tensions this week before any more protests this weekend and talk to yellow Western representatives on Tuesday. The members of the National Assembly will also hold talks about France's social crisis later this week. Meanwhile, the union CGT has demanded a protest day over France on 14 December.