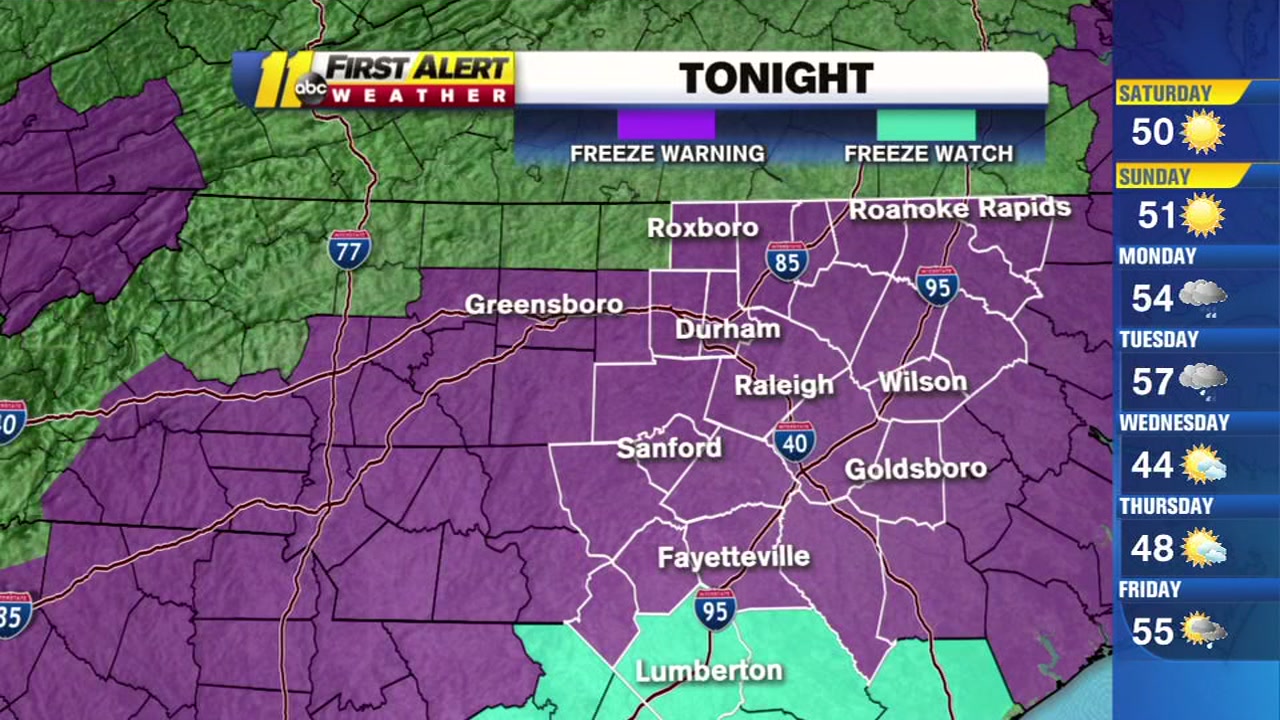 RALEIGH, N.C. (WTVD) –
National Weather Service issued a Freeze Watch for the whole of Central North Carolina from 10 p.m. Saturday to 9:00 Sunday.
It will be a sunny but cool weekend because a big dip in the jet flow gives cool air to the triangle.
Widespread temperatures in the mid to the top 20's are likely Sunday mornings that effectively end the growing season. The good news? It will end mosquitoes as well.
Do not forget to include some plants you want to survive and do not forget your pet.
This freeze is actually a little late for the region. The average first freezing is typically the last week of October, so it's about two weeks late.
Turn to the cold, as next week will be evener with more freezing temperatures possible.
Earliest freezing on record at RDU was October 2, 1
947. The latest freezing on record was December 3, 1931.
WALL: It's not too early for some winter weather tips!
(Copyright © 2018 WTVD-TV. All Rights Reserved.)