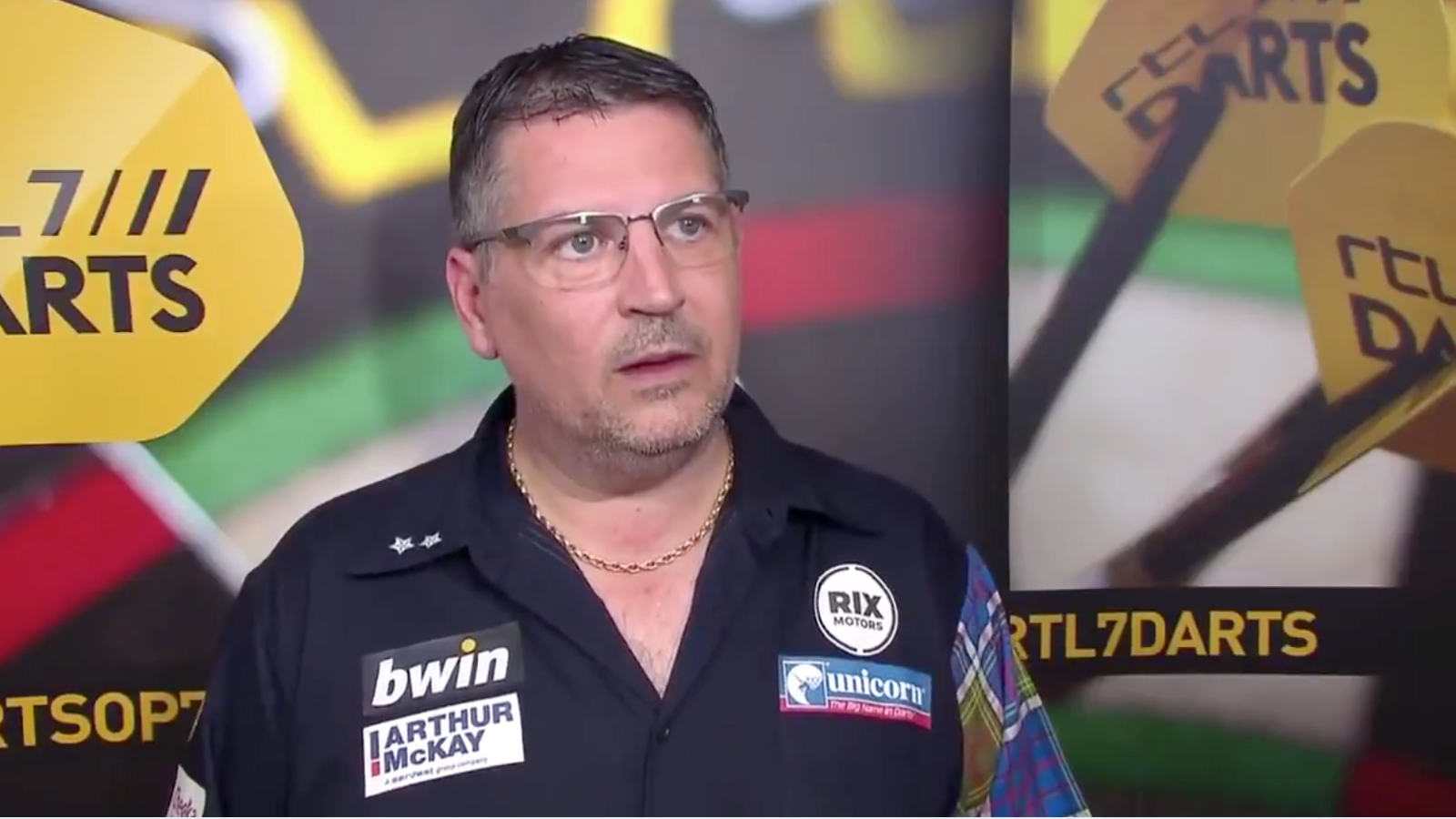 If you missed it, Scottish dart player Gary Anderson scored Dutch Wesley Harms 10-2 to win a place in the quarterfinals of the Gland Slam of Darts. But the match was not without a series of controversies. In a post-match interview, Harms claimed he could not play for his best abilities because there was a terrible odor on the stage likely to come from his opponent's back. He said that Anderson left a "scented smell" behind and it would "take [him] two nights to lose this smell from my nose."
It may seem that hard comments come from a likely frustrated loser, but it is not as if Anderson did a good job of defending his ars honor. Instead of playing "the one who melted it, shot it" card, the scooter went a few serious lengths to deny all charges.
You can see the appearance of frustration build in Anderson's eyes as the interviewer continues to press him on the possibility of his passing gas. He thought to swear to his children's life and some self-prescription to hurry when he hurried to get him out of this hot wind, but as a good journalist, the interviewer continued to press. Anderson's cracks definitely began to show off at the end of the clip when he got into the details of where the smell came from and what it smelled – details that should probably have been given in the first few questions about dartfish. Hell, even his face after the last question, looks like he's holding another rump ripper.
Of course, men accused of such things presumed innocent until proven guilty, but the Scottish dart player's actions do not appear to be consistent with an innocent man.