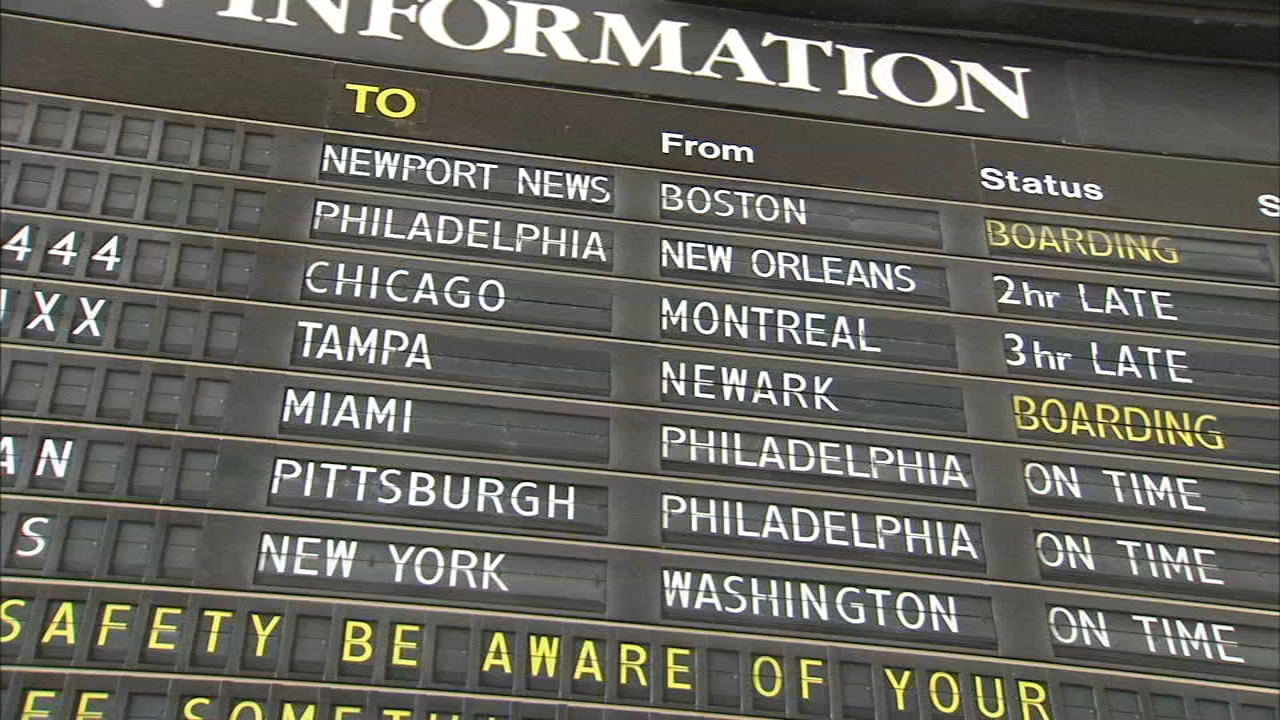 PHILADELPHIA (WPVI) –
The iconic flip screen on 30th Street Station, with a clickety-clack sound that greeted innumerable passengers over the years, will soon be silenced.
Amtrak announced Friday that the board, officially known as a Solari board, will be replaced by a digital screen in January 2019.
The decision is part of a modernization plan for the station, Amtrak said.
Together with the remuneration of the Solari Board, Amtrak said. It will also replace digital cards in each port.
But it's not the last stop for the nostalgic sound card. Associated Press reports that the final destination will be the Railroad Museum of Pennsylvania in Strasburg, about 60 miles west of Philadelphia in Amish country.
Even at the 30th Street Station, the Amtrak said that it will replace the public address system and the platform shows to make them ADA-compliant.
When the work was done, the Amtrak said it would upgrade the rest of its signs in the ClubAcela Lounge, the dish and other areas at the station.
Work is also done on the building.
Scaffolding has occurred over the past two years, as workers restore the exterior of the building.
&#821
2;—
Send a message Tips for action News
Learn more about 6abc Apps