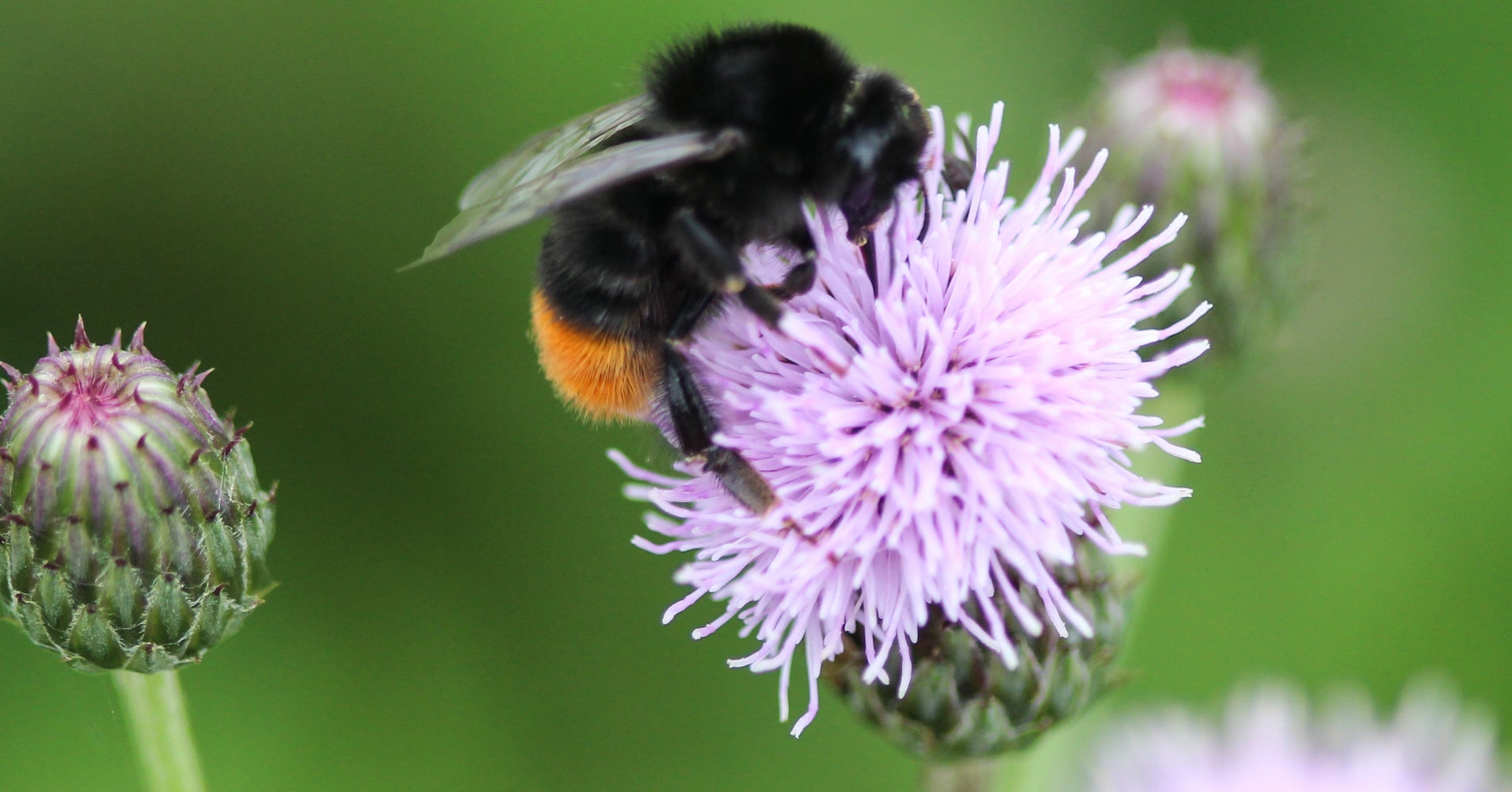 People have played an important role in strong downturns in wild populations around the world in the last 4½ decades, according to a chilling report published by the World Wildlife Fund this week.
Conservationists have published their Living Planet Report every other year since 1998. The report is based on Living Planet Index, which is based on the biodiversity of the earth by investigating 16,704 populations of more than 4,000 vertebrates around the world.
This year's report found that average populations of mammals, birds, fish reptiles and amphibians have fallen by 60 percent from 1
970 to 2014. And people are largely guilty. The main threats to wildlife, including habitat loss and degradation, climate change, overfishing and over-hunting, according to the report.
Pollinators like the red-starred hops are susceptible to threats from urban expansion, climate change and diseases.
Although the report is startling, there have been some misleading headings about it. "60 percent" does not mean that 60 percent of wildlife has expired. Nor does it mean that the world has lost 60 percent of all animals.
Instead, the figure represents the average decrease in population sizes, not the decrease of the total number of animals. For example, a population of 200 animals shrinking to 100 would be a 50 percent drop. And a population of 10 animals shrinking to 3 would be a 70 percent drop. Overall, it would be an average population decline of 60 percent. However, the total number of individual animals that had disappeared would be 107 animals out of 300 or 35 percent.
And as Atlantis author Ed Yong notes, about half of the species included in the Living Planet Index actually increase in number. And while it may sound like good news, it means that the shrinking species has actually fallen in the population by more than 60 percent.
According to the report, the types of animals are most affected by freshwater and wildlife in the tropics of South America and South America. Freshwater habitats, reports noted, are particularly vulnerable to threats, including climate change, invasive species, overfishing and destruction of habitats.
"Wildlife around the world continues to decline," said WWF president Carter Roberts in a statement. "It reminds us that we need to change courses. It's time to balance our consumption with the needs of nature and to protect the only planet that is our home."