TravelSkills on SFGate come to you by Visa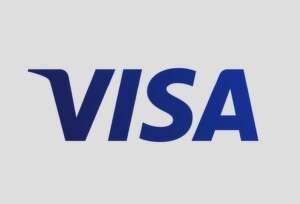 .
After the delivery of its first Airbus A220-100 last week, Delta Air Lines shared a sneak light of the new aircraft's spacious (for a regional jet) interior – including an infinite toilet room with windows.
The carrier says that the new A220 "will bring part of the international travel experience that customers have had on multiple airplanes to domestic routes for customers to enjoy at home."
It seems like a stretch of a 109-seat regional jet, but who knows? I look forward to trying one out when they go out in winter. Initial A220 flights are scheduled to depart January 31, from Delta Hub at New York LaGuardia Airport to Boston Logan International and Dallas-Ft Worth.
Check out the slideshow at the top of this post to get a full look at the new planet – including the window in one of the two rear toilets of the jet.
Delta has unfortunately no current plans to take them to the west coast, but time will tell …
At first glance, the new planet reminds me of Embraer's spacious "E-jet" regional rays, which, thankfully has replaced the horrible Canadair RJs who are still flew by a handful of low volume carriers.
Highlights of Delta A220-100 include:
> 109 seats in total, including seats for 12 in first class, 15 in Delta Comfort + and 82 in Main Cabin
> In-seat power security maintenance
> Satellite Wi-Fi
> Among the widest economies for all narrow-range aircraft (almost 19 inches wide in Delta's fleet) configured 5-sided (2-3)
> A new first class seat Configured 2-2) with what Delta says is the largest seatback screen in its fleet.
> High Capacity Tanks
> Extra Large Windows
> LED Mood Lighting
JetBlue recently announced that it would buy up to 60 of these new jets as well. (Read about this)
If "A220" sounds strange to you, it's because the model number has only been available for a few months. If you missed it, Airbus recently closed an agreement to acquire a majority stake in the newest line built by Canadian regional beam manufacturer Bombardier. They were known as the "CS" series – CS100 and CS300.
Last summer, Airbus became the new majority owner and mentioned the two models. 110-seat CS100 was A220-200 and 130-seat CS300 is now A220-300. (Delta has a two-year order for 75 CS100s, now A220-200.)
What do you think of the "new generation" of regional jets? Are you going to get out of your way to fly them? Please leave your thoughts in the comments.
Read all recent TravelSkills posts here
Get updates from TravelSkills by email twice a week! Sign Up Here
Chris McGinnis is the founder of TravelSkills.com. The author is solely responsible for the content above, and is used here with permission. You can now Chris at [email protected] or on Twitter @ cjmcginnis .