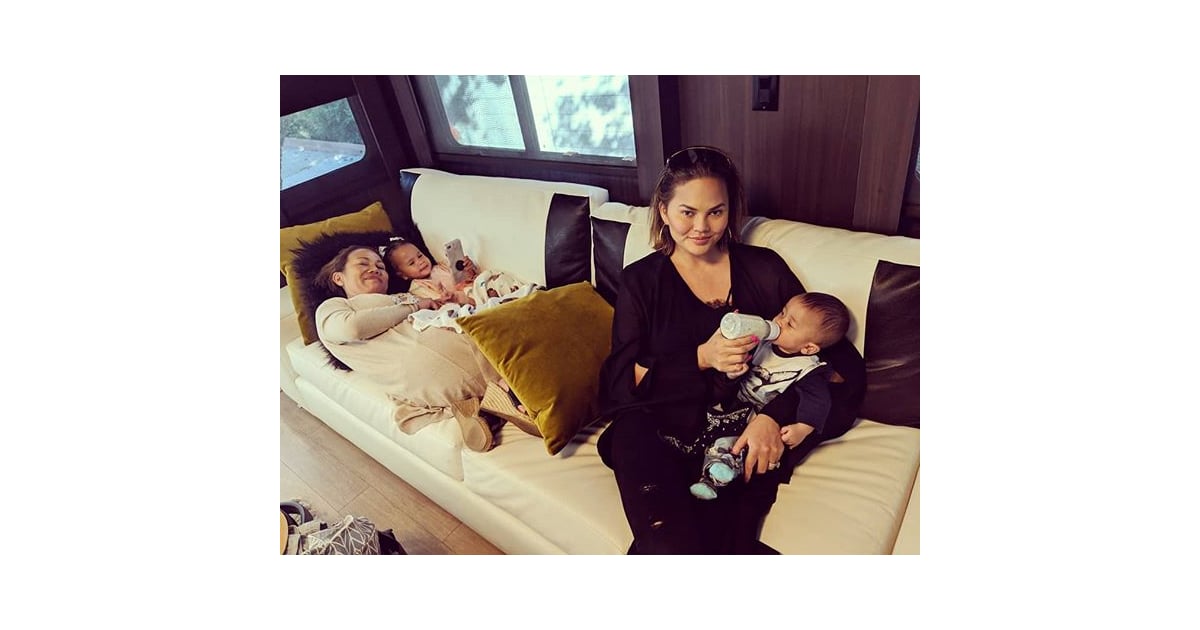 Whatever you do as a mom, sometimes it seems simply impossible to avoid criticism from other judging parents. And unfortunately, Chrissy Teigen is no exception. John Legend published a photo of Chrissy bottle that fed his son Miles on November 6, and he captioned the photo: "Wild scene backstage at @ nbcthevoice." Of course, people only had to share their opinions.
The conversation in the comment field began when a user wrote, "You're not breastfeeding anymore?" to which Chrissy replied: "John has never murdered Miles." BOOM.
And while there were some back and forth in the comments about whether the issue was really qualified as "shaming" in itself, a mom made an important point.
"She did not have a beautiful photo of her children with her and her mother on the internet so people could ask what's happening in her bra," she wrote. "It's literally no business what happens under any clothes, but the one wearing the clothes. Let's all have a little respect for each other." !