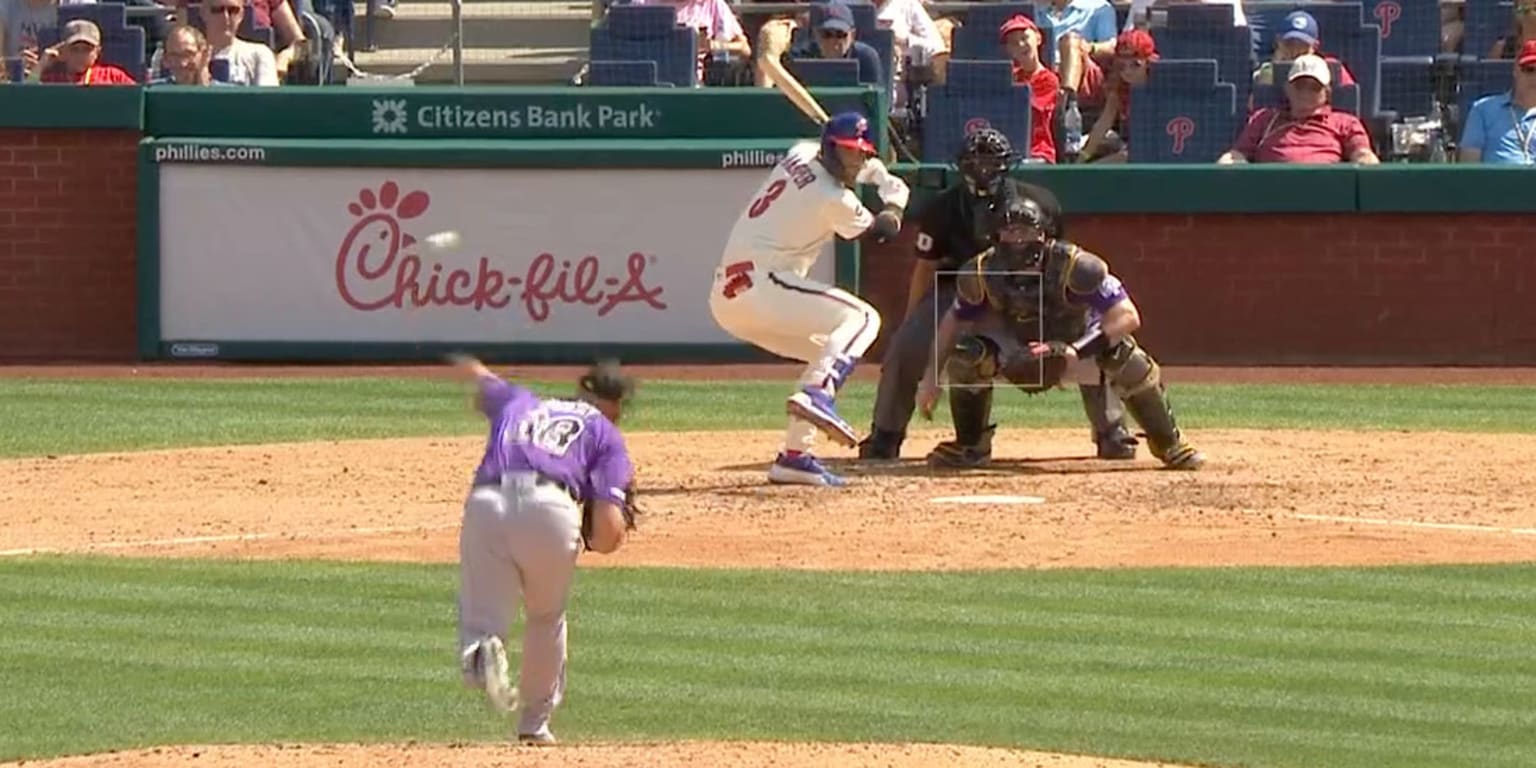 PHILADELPHIA – After scribbling a home that went over the smear and at Ashburn Alley in Saturday's victory, Bryce Harper stood at his locker game and said, "It's not that far, there are so many."
Harper backed up that mantra on Sunday and drilled another undoubtedly home that drove to the midfield
PHILADELPHIA – After scribbling a home-seeping home and at Ashburn Alley in Saturday's win, Bryce Harper stood at his locker game and said, "It's not that far, there are so many."
Harper backed up the mantra on Sunday, drilling another undoubtedly home to the midfield in a 7-5 Phillies win to complete a three-game sweep against the Rockies at Citizens Bank Park.
This landed in Phillies bullpen, which traveled a projected 404 meters, according to Statcast. It was not the 466 feet foot from Saturday, but it was probably bigger in terms of its impact.
With one on and one out and the match tied to 5 at the bottom of the sixth inning, Harper all jumped over a 3-1
slider from the Rockies reliever Mike Dunn. Go-ahead two-run homer came just three bats after J.T. Realmuto tied the game with a snap hit, two-round shot by itself.
Paul Casella is a reporter / editor of MLB.com based in Philadelphia. Follow him on Twitter @paul_casella.