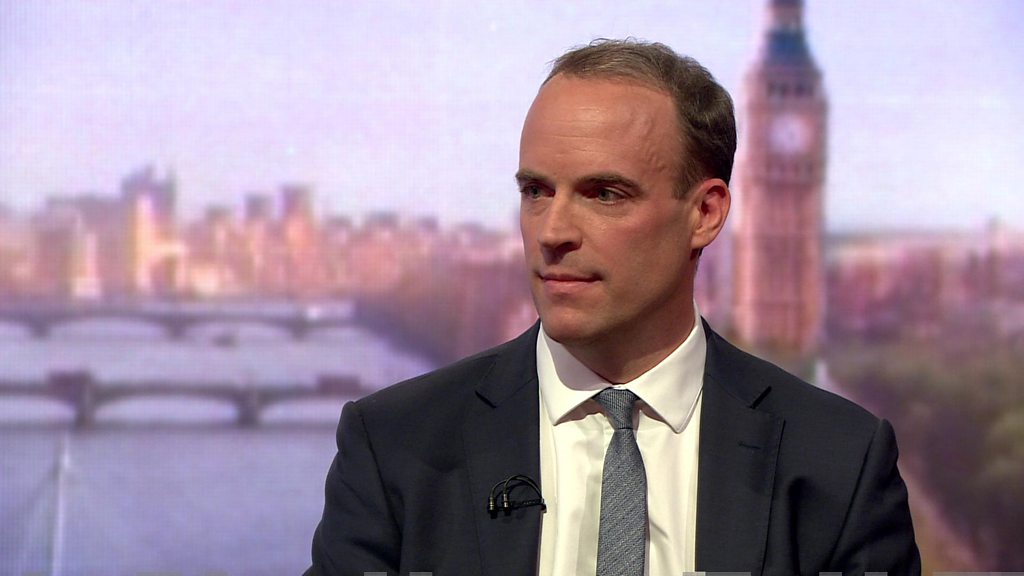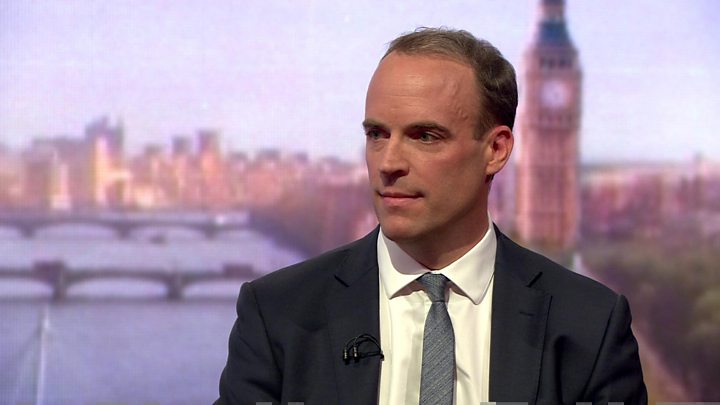 Media playback is not supported on your device
Mediaskrift Dominic Raab: "It's time to play for the team"
The Breach secretary has said he understands Tory jitters about EU negotiations but urged parliamentarians to Keep his nerves as conversation goes on.
"The end is in sight when it comes to a lot, the price we want," says Dominic Raab, asking them to "wait and see".
It's coming during the speculation magazine that Theresa may meet a voice of confidence from Tory MPs.
On Saturday marchers marched through London to demand a general vote on what the Brexit deal is negotiated.
Some Tory MPs became angry last week with a suggestion that the transition period after Brexit &#821
1; designed to iron the road between the United Kingdom which left the EU in March 2019 and a future long-term relationship with Brussels – could be extended.
Ex-Tory leader and prominent Brexiteer Iain Duncan Smith said it would see Britain pay EU bills of billions "more and he said the negotiations" look more like a surrender. "
Moray MP Douglas Ross said Scotland's 13 conservative MPs would not support an agreement on Britain was part of the Common Fisheries Policy after 2020. [19659004] And Tory Backbone Andrew Bridgen told the post on Sunday Theresa May "drinks last chance salon" and must attend a meeting in Conservative backbenchers 1922 committee this week.
Raab told BBC's Andrew Marr Show that he was "open minded" about the possibility of extending the transition period – as the government calls the implementation period – for about three months or so if needed as long as it was ready how the UK would get out of it to avoid "any sense that we were left undecided in some kind of customs union limbo". [19659011] Please upgrade your browser