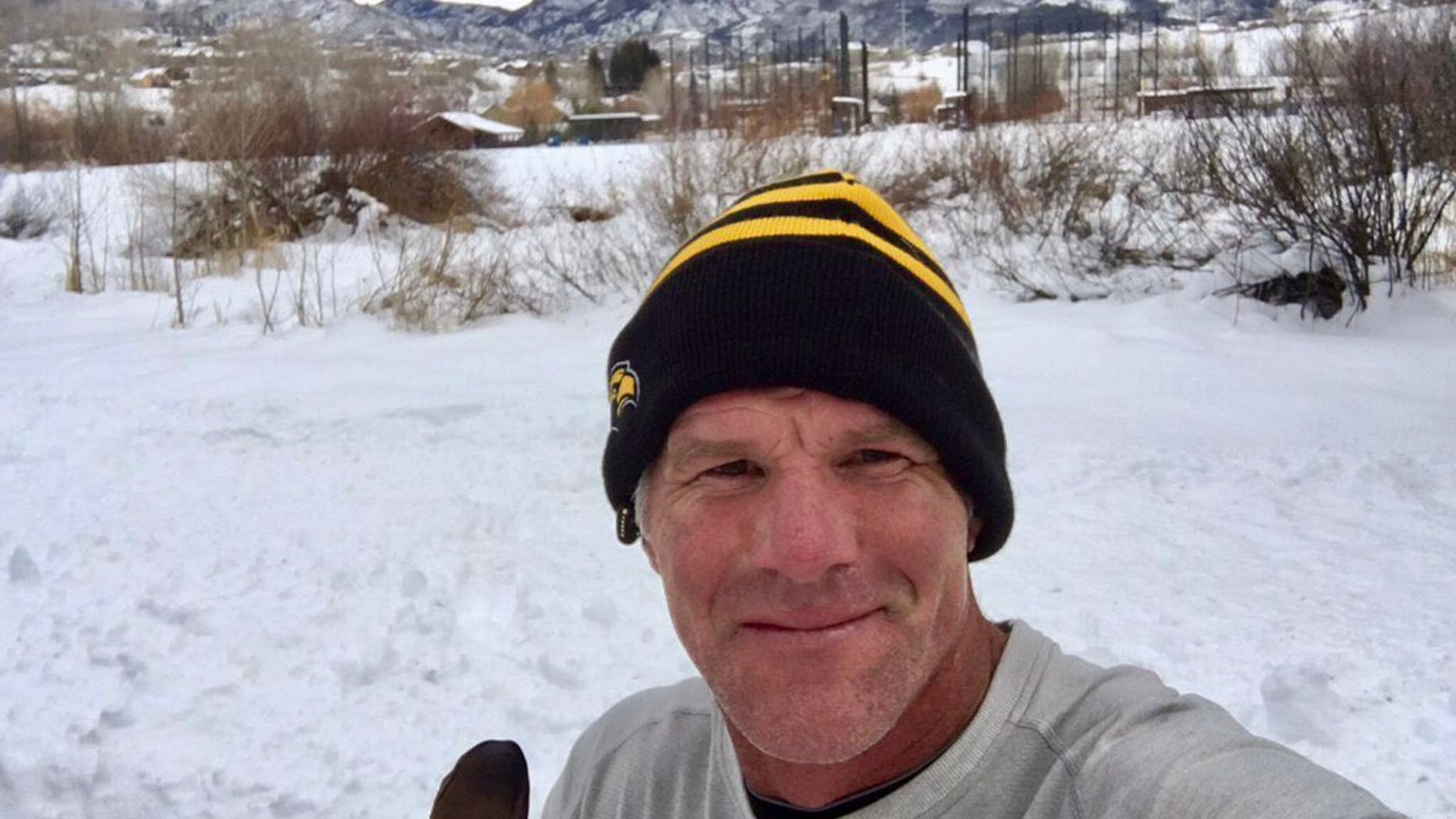 Brett Favre says he had to record an anti-Semitic video of a group posing as a veteran organization.
Hall of Fame hurler was paid $ 500 to make the recording riddled with coded hate and conspiracy theories for the Cameo service, paying celebrities to record short, personal video announcements.
Posing as a veteran organization, hate groups Handsome Truth and Goyim Defense League paid Favre $ 500 to read a statement that contained several abandoned anti-Semitic comments. 1
9659005] "Brett Favre here with a call to Handsome Truth and the GDL boys," says Favre in the video, according to BuzzFeed News.
"You are patriots in my eyes. So keep waking up and do not let the little ones come down. Keep fighting and never ever forget USS Liberty and the men and women who died on that day. God bless and take care about. "
PACKERS PART WAYS WITH COACH
" Wake them "is a reference to anti-Semitic indoctrination, while" The Little "is an epitory referring to Yarmulkes, BuzzFeed reported. Israel's hunting rays accidentally hit the USS Liberty in 1967, believing that it was an Egyptian craft and "Remember USS Liberty" has become a conspiracy bigot think talks that believe the attack was intentional despite statements from both the United States and Israeli governments otherwise, according to BuzzFeed.
The anti-Semitic groups wrote the script and sent it to Favre via Cameo – be sure to create the message so that it would not raise any red flags with Favre, reported the outlet.
"Here's Deal, guys, they can reject it if they do not like it right," says Handsome Truth during a live-streaming planning session, according to BuzzFeed. "So we tried to get it as if we wanted to be cryptic enough to say that."
Favre later realized that he had been and was apologized – after the groups had posted the clip to social media which meant that he supported his case.
"A few days later, I was concerned that the request came from an anti-Semitic group who reposted my video with comments that meant that I approved their assignments. Nothing could be further from the truth. I therefore donate my $ 500 Cameo fee to charity organizations which supports their fight against hatred and bigotry, "he said in a Facebook post Saturday.
"Like most Americans, I'm sick of what these groups stand for and worried about their role in pushing today's negative political climate. I thought I created a message to support the military forces of our military forces. All of us – including myself – must be vigilant to protect the country from these dangers. "
Click for more from The New York Post