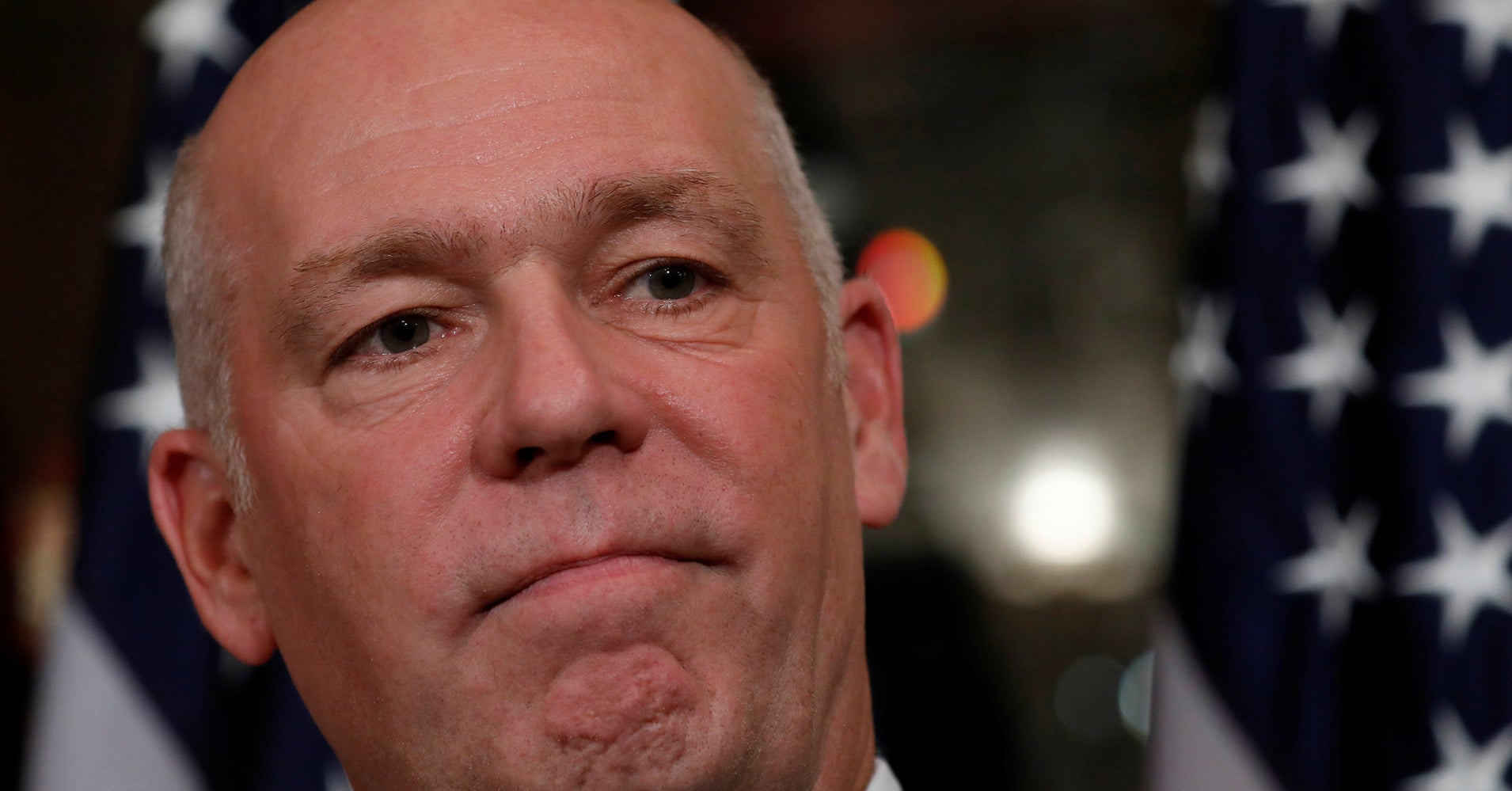 A lawyer for The Guardian reporter thrown on the ground and struck by Greg Gianforte just before the Republican won a campsite in Montana last year has warned that his client may challenge the team champion's deal of an assault because Gianforte continues to lie about the incident.
In recent comments to The Missoulian newspaper, Gianforte seemed to oppose his own confession, which was part of an agreement he reached when he encountered abuse charges. He declared last week to the Missoulian that reporter Ben Jacobs began the match.
Jacobs lawyer Geoffrey Genth demanded in a letter received on Wednesday by Politico that Gianforte "immediately ceases and refuses further false and / or degrading statements about Ben or transactions with Ben."
In a controversial comment last week at A campaign experience in Montana celebrated President Donald Trump Gianforte as "my kind of guy" to crush Jacobs last year after the reporter asked him a question about healthcare. Several people heard the confrontation, and Gianforte's scary screaming when he attacked Jacobs was caught on the sound band (see above).
As part of an agreement with prosecutors, Gianforte accused himself of illegal abuse, paid fines and sentenced to community service and anger management classes. He apologizes to Jacobs and donated $ 50,000 to the committee to protect journalists in exchange for the reporter's agreement not to sue. It can now be in danger.
In an interview with The Missoulian last week, Gianforte was asked why he initially lied about the incident by saying that Jacobs attacked him first. According to the newspaper, Gianforte did not acknowledge that he had distorted what happened and said: "The statement I gave was my reminder of what happened."
He also said that he was bound by the deal not to mention details of the assault, which is not true, according to Genth. The lawyer accused Gianforte of misleading "the press and voter about his ability to answer questions relevant to his candidacy".
Genth's letter to Gianfort's lawyer William Mercer included a copy of the team champion's signed letter of admission to Jacobs that he attacked the reporter. It says, "You did not initiate physical contact with me, and I had no right to abuse you. I had no right to answer how I did with your legitimate question of health policy. You did your job."
Genth said that Gianfortes' continued lies are unacceptable and enforceable. "
His letter to Mercer concluded: "Please inform your client that he and his spokesmen must terminate &#821
1; immediately and forever resigns … [and] about your customer's contract of sale … Ben reserves all rights, including right to seek recall ".
Gianforte's office did not respond immediately to HuffPost's request for comments.